IAQ-VALVE Twice Highly Commended in Industry Awards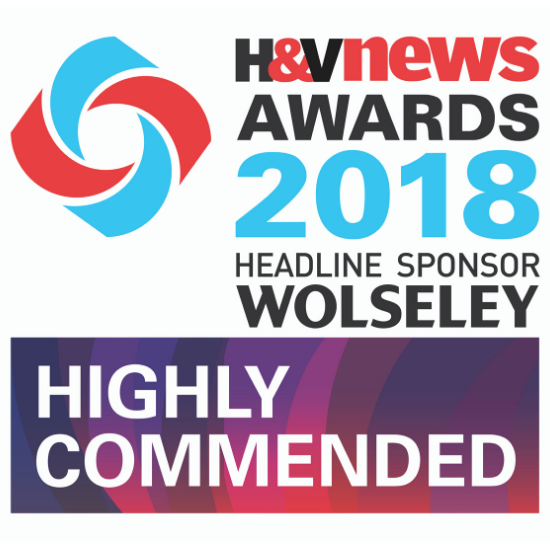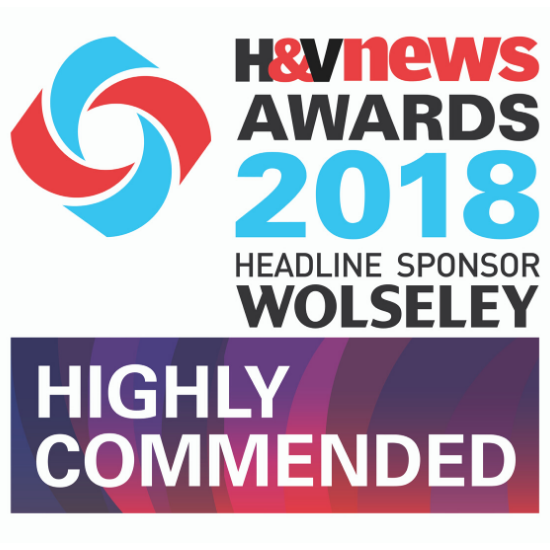 Highly Commended Award
April 2018
IAQ-VALVE is a new and simplified method of preventing toxic fumes from vehicle emissions from entering urban homes. It combines a standard MVHR supply valve that is part of a ducted system with a powerful carbon filter, capable of removing up to 91% of NO2 and NOX.
Nuaire's IAQ-VALVE carbon filter received the Highly Commended accolade in both the Air Movement Product of the Year, and Domestic Ventilation Product of the Year. Judges were impressed with the product's ability to protect homeowners from harmful vehicle pollutants, and the unique combination of the supply valve with a carbon filtration – an industry first.
Illegal levels of nitrogen dioxide in many cities around the UK continue to make headline news, with the government in breach of safe levels set by the World Health Organisation. Increased road traffic now accounts for up to 65% of urban environmental pollution, which research suggests claims an estimated 40,000 lives each year in the UK. Annual mean levels of NO₂ near busy roads regularly breach legal levels, and as a result, people living in homes nearby are at risk of developing asthma, lung cancer, heart disease and dementia.
Carbon filters for new build homes and apartments have traditionally been designed in the form of in-line boxes. By combining a carbon filter cassette with a standard MVHR supply valve, Nuaire has simplified the installation and design process. With no requirement for an access hatch, specification and design are straightforward, and all the homeowner will see is a discrete, white ceiling valve.
Powerful filtration is combined – critically – with low resistance. The carbon media offers a low resistance to air volumes of up to 15l/s, so the optimum performance of the MVHR system is maintained.Maintenance is straightforward. IAQ-VALVE has a simple 'twist-and-clip' bayonet fixture which enables quick release for easy maintenance that can be carried out by the homeowner without the need for tools. Nuaire recommends replacement of the cartridge every two years, offering a free-return recycling service to ensure the used media is disposed of correctly.While the issue of air pollution is still far from being resolved in urban towns and cities, Nuaire remains confident that the IAQ-VALVE can protect homeowners from the life-threatening effects of dirty air.