Nuaire Supports Pudsey and the DIY SOS Team in Latest Children in Need: Big Build Project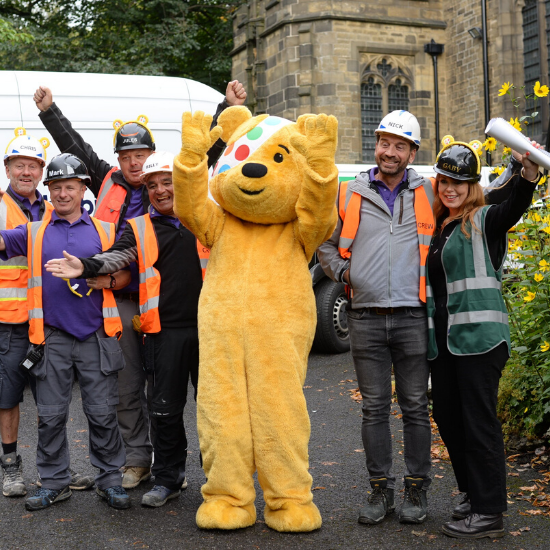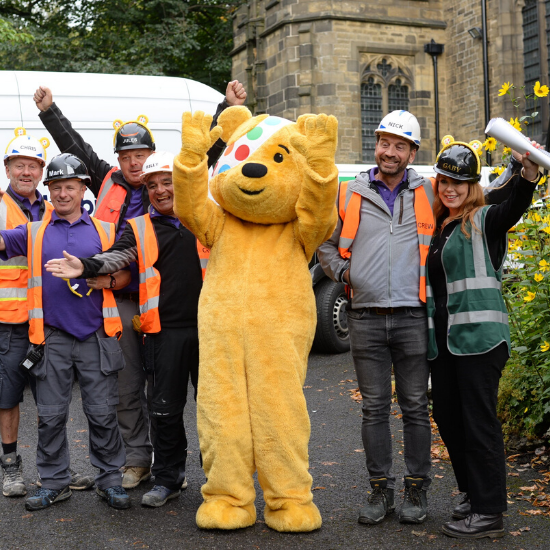 Nuaire Supports Pudsey and the DIY SOS Team
May 2019
Filmed at the beginning of September, DIY SOS: The Big Build BBC Children in Need Special airs during the BBC Children in Need Appeal week. The Big Build sees Nick Knowles and his team complete the conversion of the rundown St Silas's Parish Room at St Silas's Church into accommodation and a support centre for Blackburn's Nightsafe.
The current Nightsafe accommodation centre is no longer big enough to cater for the growing demand in the area. Julie Thomas, Chair of Trustees at Nightsafe said they are amazed and delighted that the team are coming to Blackburn to work with Nightsafe.
She said: "The show will give the young people a place to call home whilst they develop independent living skills and a home that is safe and secure and in the heart of the local community."
Nuaire were thrilled to get involved in the project, providing the ventilation strategy for the whole build, donating several MEV centralised ventilation systems, Opus ceiling/wall fans and Faith extract fans to the project.
Nuaire's Residential Sales Director, Andrew Sellman explained: 'We are pleased to be a part such a worthwhile project. Schemes such as Nightsafe are life-changing and life-saving and it's vital that they get the support they so richly deserve. It was an ambitious project with but once again the DIY SOS team have succeeded in achieving something truly special'.