Future Proofing Designs and Products to Achieve the Lowest Environmental Impact in HVAC Systems
February 2022
Cooling Technology Is Essential to Modern Living
Whether in the form of air conditioning in offices, shops, cars and even now our homes with heatwaves becoming more and more prevalent in recent times, to the fridges that keep our food cold - but the effect they have on the planet is considerable.
In fact, the cooling industry accounts for 10% of all global CO2 emissions* through the cooling system technologies that we deploy. These systems use a considerable amount of energy and present a concern amid the escalating energy crisis as more and more turn to increased cooling methods in their lives. As they do so, more strain is put on the national grid and the infrastructure can't cope.
However, the need for efficient cooling systems in our lives is becoming ever more prevalent. A cool temperature helps to prevent illness and keep bacteria from multiplying - protecting the vulnerable in high ambient weather. It preserves our food supplies on a domestic and mass scale and with the forecasted, unprecedented heatwaves set to sweep the country over the next few years, it will play a massive role in keeping us cool inside too.
*University of Birmingham (2016) Clean Cold and the Global Goals
The industry, however, is at a critical point where change is needed. The way we look at designing and manufacturing our cooling technologies and the components within them must not only look at creating greater energy efficiencies but also pioneering the move to significant positive environmental impacts. The future of building design is critical to this shift and as an industry we can innovate and invest to achieve the lowest possible environmental effects.
We must start with the type of refrigerants we choose. Each type of refrigerant has a Global Warming Potential (GWP) – a figure that allows us to compare the global warming impacts of different gases. CO2 acts as the base, with a GWP of 1. As an example, R410a refrigerant has a GWP of 2088 – this translates into an equivalent of 2088 metric tons of CO2. It's for this reason that effort is being made to move away from high-GWP refrigerants to using lower-GWP refrigerants.
The use of these low-GWP refrigerants, although more energy efficient and better for the environment, do come with some safety concerns, and I understand the hesitancy across the industry in early adoption.
Often, low-GWP refrigerants are more flammable and require a smaller charge and it would be foolish to ignore the added safety concerns and requirements that come with using these newer refrigerants. It is important to remember though, that a lower-GWP refrigerant such as propane, is a natural product and already found in fridges and freezers across the world being used safely - but as a flammable substance, safety needs to remain a key concern.
Upskilling for future success
When working with A2L and A3 flammable gases, workers need to be aware of the added danger and the differences and nuances when working with different refrigerant types. An understanding of what constitutes as safe working for each refrigerant, as well as a general understanding of how to safely work with pressure equipment and explosive substances is vital.
An industry-wide commitment to upskilling F-gas engineers to a higher understanding of PE(S)R and safe working practices (DSEAR) will help safeguard and futureproof the industry for the changes to come.
Ongoing active efforts need to be made to move away from high-GWP refrigerants and innovate to use low-GWP refrigerants – this will not only use less energy, but the gases are also less harmful to the planet. This reduced energy usage, as well as lower global warming potential, is a big leap in helping reduce global carbon footprints for the industry.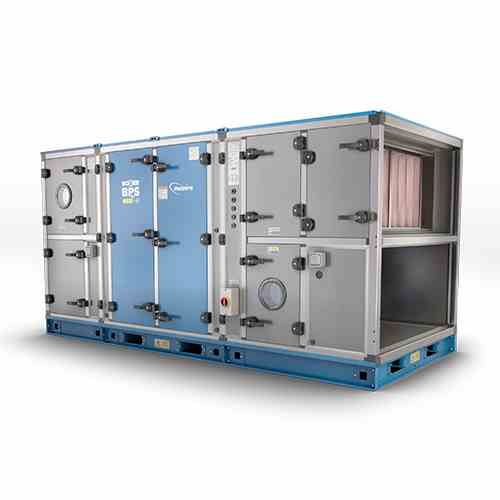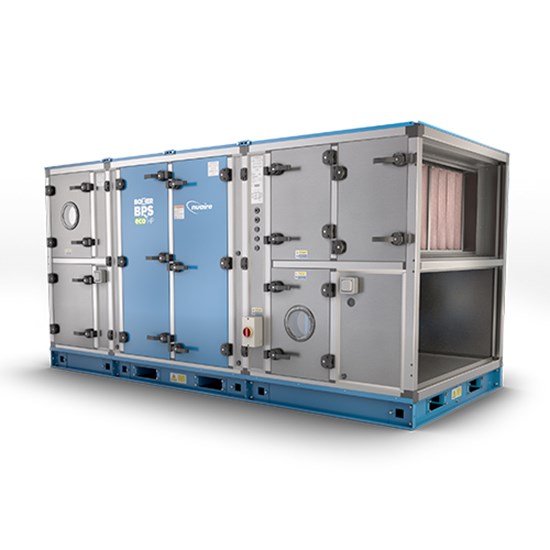 At Nuaire we are already pioneering technology in this way with our new BPS-ECO-HP product – a brand-new AHU with integrated heat pump that is charged with R32 refrigerant – the most efficient and lowest-Global Warming Potential refrigerant on the market for an AHU with integral heat pump included. It uses 20% less refrigerant than existing market competitors still opting for R410a – and by using R32, the heat pump is more efficient when carrying heat and has a lower impact on the environment.
The R32 refrigerant has a GWP of 675, a third lower than that of systems available on the market right now. As a hydrofluorocarbon (HFC) refrigerant, which is part of a range of refrigerant gases developed to be more environmentally friendly compared to CFC and HCFC gases, R32 has an ozone depletion potential (ODP) of zero, making it ideal for the next generation of equipment.
Currently, R-410A is the refrigerant most commonly used in developed countries. However, if all R-410A were converted to R-32, the impact to global warming from HFCs in 2030 would be reduced by the CO2 equivalent of approximately 800 million tons (19%) compared to the continued use of R-410A**.
Legislation and standards are driving our industry in the direction of lower-GWP gases via a wider acceptance of flammable refrigerants and manufacturers within the industry are beginning to move over but more investment must be made, and it must be done now.
As pioneers in the HVAC industry, Nuaire has made significant investment in future-proofing the designs of our new products. Yes, they are more expensive to create as components are not as readily available and therefore more costly, but we believe this is worth the output to champion the change. We need now for builders and specifiers to adopt this approach too, requesting better quality products that will stand the test of time and not accepting less. Cost is not always king when it comes to driving change.
For example our new Hybrid Cooling System, which is an ancillary cooling module that works with the existing Nuaire MRXBOX MVHR product to provide a whole new hybrid MVHR and cooling system. The new unit is more energy efficient and keeps electrical usage down by providing up to 2.2kW of combined coolth recover and sensible cooling, lowering fresh air supply temperature by up to 17°C when needed, compared to high-output air conditioning.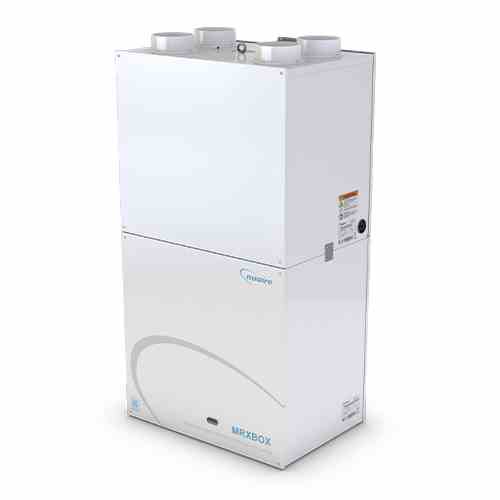 The cooling industry of the future is due to look very different to the cooling industry of today, but with an industry-wide commitment and enough investment, we can ensure safe working practices whilst also lowering the industry's carbon footprint. As we start to develop and use refrigerants with lower environmental impacts, constant training needs to be enforced to ensure our workforce is confident and keeping up with the ever-changing market.
With the climate ever changing in the UK, refrigerants are becoming a larger part of our daily lives and, as we start placing more reliance on these gases, it's important to consider the serious effect they have on the climate. We need to keep innovating as an industry to reach a GWP goal of zero, especially when striving towards net zero targets for 2050. A collaborative approach is essential to this change across both retrofit and new build projects. Investing in new technology will help get us there but education, as always will be key to champion significant change.
**(Velders et al, PNAS (2009), World Meteorological Organization (WMO) library)