Nuaire First Female Board Director In Over A Decade
Jessica Cook takes executive role for global ventilation giant, inspiring more young women into the manufacturing and engineering industry
The South Wales based company officially announces the move, naming Jessica, Strategic Marketing Director within the Climate Management Solutions business unit at Genuit Group, for the brands Nuaire and Domus Ventilation.
Motivated by people and business growth, Jessica's strategic thinking will add considerate value to the business. She will be focused on developing and deploying solution-based strategies, centred on the core Group values of creating an inclusive and diverse environment for the division to thrive.
After just two years at Genuit Group, firstly as Head of Marketing for Nuaire and Domus Ventilation, before taking on the role of General Manager for Domus Ventilation, Jessica now actively joins industry leaders from around the business as they tackle sustainability, inclusivity, and diversity together. The board's overall aim being to create an innovative and prominent business and a collaborative culture for its talented employees to flourish within.
Jessica says, "It's my absolute pleasure to support the business in my new role and I'm incredibly proud to be the first woman appointed to the Nuaire board in ten years. The manufacturing and construction industry is predominantly male-dominated but times are changing, with more women wanting to work in STEM and I'm excited to be around to see that happen and help lead the way.

"There are increasing numbers of bright, smart young women training and operating in the fields of science, technology, engineering and math, and one of my missions is to help position our brands as diverse and forward-looking places to work, so that we may encourage more diversity in this industry.

"Our businesses are perfectly set up to do this already with our apprenticeship programmes and robust training and development investments."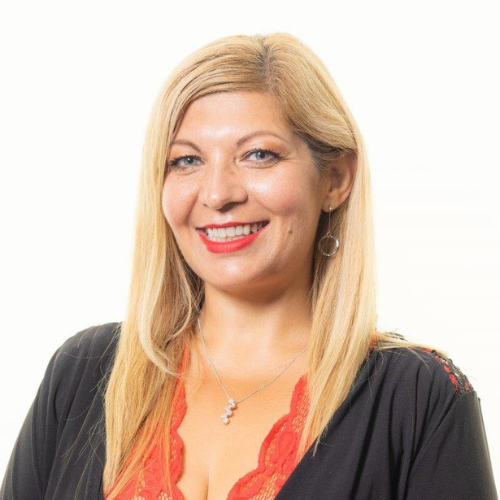 Nuaire has seen a significant increase of female hires over the last five years with over 60 new appointments of women, 16 of which into senior positions from team leader and up.
Its personnel across the head office in Caerphilly, Wales, as well as external sales team, has seen a more balanced workforce in recent years with the female employee split increasing from a third to 56%.
Yet the factory is still dominated by male employees and the business is exploring ways, with Jessica's move onto the board, to address this and encourage more women into the manufacturing and engineering divisions.
Jessica continues, "I am very humbled by this new opportunity and so grateful for all the support of amazing, talented people I have been lucky enough to be surrounded with throughout my career, and in my personal life. I am a mother and have a son and daughter who make me proud every day. Their natural perception of the world is to embrace and celebrate diversity; it's a lesson I learn also from them.
"I've met so many inspiring women throughout my 16 years within manufacturing and have also been actively encouraged and supported by truly amazing male colleagues, who are leading from the front on this topic. Together we will continue to break down boundaries; it's the right thing to do and something that is very close to my heart. I hope I can be a role model to embrace diversity, pushing forward with this message within our industry - continuing to break down gender stereotypes and have a positive effect on young women's careers."
Nuaire proudly supports The Maddie Rose Campaign, which aims to inspire young people to discover the varied and rewarding careers available in the Supplier and Merchanting sector as well as the wider Construction and Built Environment Industry.
The Maddie Rose Campaign was set up as a lasting legacy in celebration of the life of Maddie Rose, an inspirational young woman who was dedicated to showcasing the aspirational careers available in the sector she cared for so passionately.