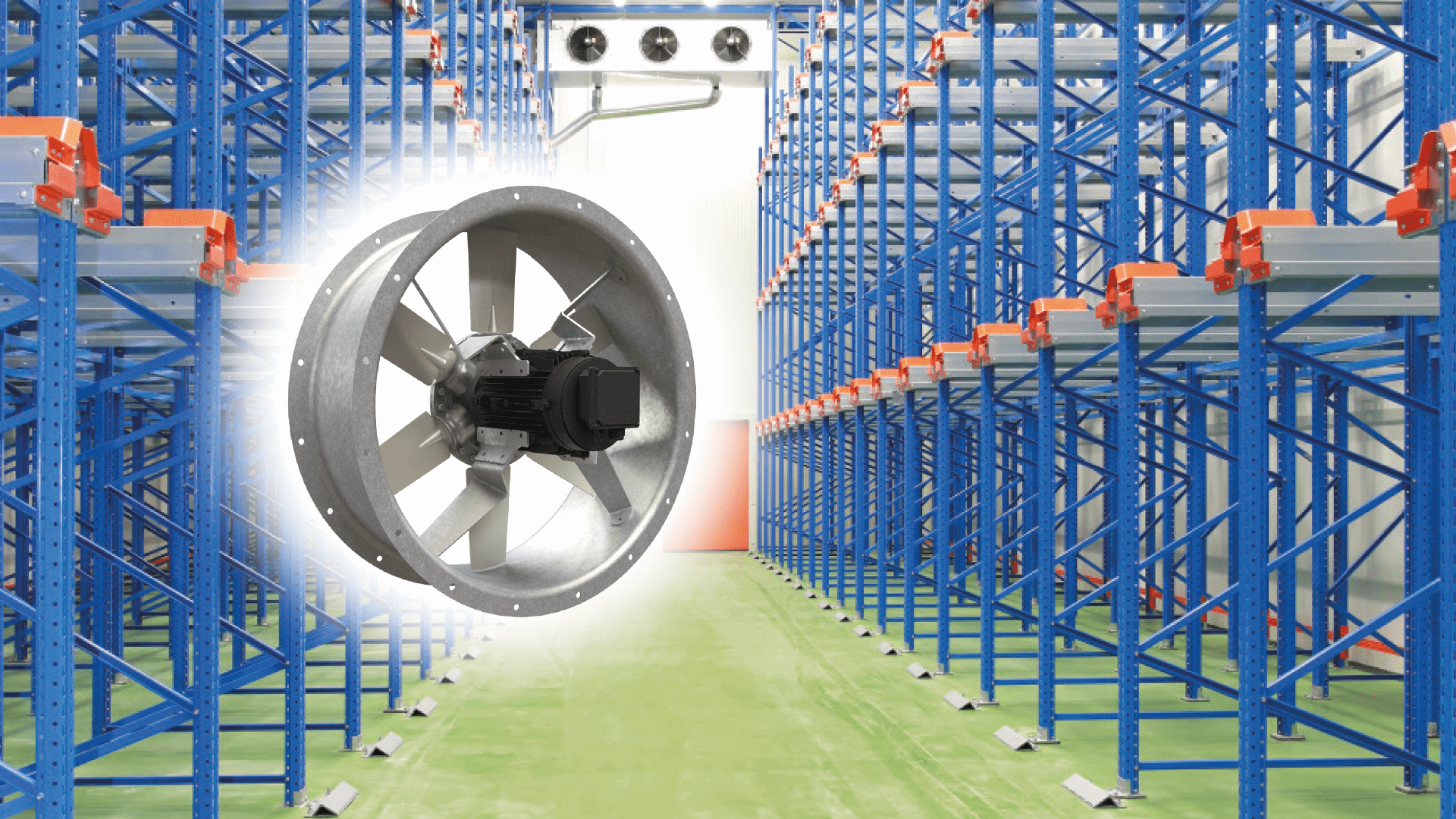 Extensive Range 
We has developed an extensive range to meet most cold storage installations with the aim in providing optimum throw patterns by utilising its unique, patent protected twist motor mounting supports.
Specification Overview:
ERP2015 Compliant
IE3, CSA.US approved motors as standard
Unique guide arm geometry
Installed Project Benefits
Throw distance: up to 80 meters whilst maintaining a minimum air velocity of 1m/s (4 POLE) & 0.5m/s (6 POLE)
Diameters: 450-1250mm, short and medium case, flow: B installations (4 & 6 POLE)
Eliminates requirement for air flow straightener
Ensures the minimum number of units to maintain optimum cooling rates
Get In Touch
We understand terminology and technical information sometimes can be difficult to digest on paper, why not contact our dedicated team to provide you with optimum support for your project requirements.
Our working hours are Monday - Friday 09:00 - 4:30pm Contact us by calling 029 20858 539 or email oem.orders@nuaire.co.uk; You will always talk to a real person.