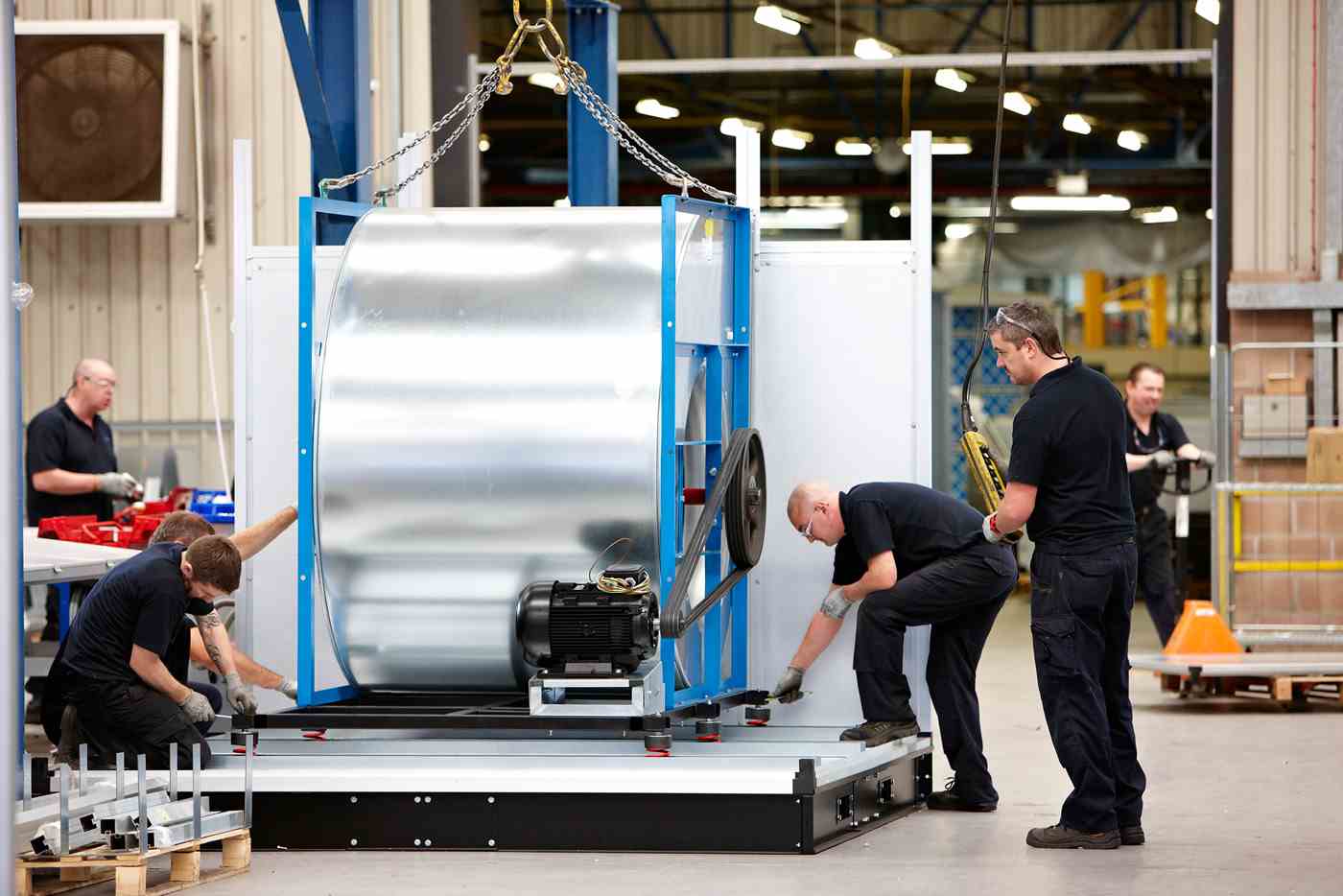 We Care
Every part of our business plays a role in managing sustainability and delivering on our CSR promise. Our business is run with respect, integrity and fairness in line with our Code of Good Business Practice.
In 2009, we became the first UK manufacturer to be awarded the Carbon Trust Standard through our efforts to measure, manage and reduce carbon emissions by 2.5%, year on year
In 2015, we undertook a compliance assessment to meet the requirements of ESOS, identifying further opportunities to reduce our carbon footprint. Nuaire achieved 'zero waste to landfill' on the Caerphilly manufacturing site in 2015, and in 2016 the distribution centre followed.
We were the first company in the UK to implement the use of a new design screw compactor to process timber recycling on-site, significantly reducing carbon emissions through reduced transportation, thus reducing operational costs.
We have established a positive working relationship with the Welsh Government to ensure it is at the forefront of its sector, gaining Government funding to support £2m investment in a new sheet metal forming system. The machine has reduced the oil on site by consuming only 55,000kWh, costing £4,400 per, replacing the existing machine which consumed 760,350kWh, costing £61,000 per year. As well as a reduction in the overall processing time due to the increased system capacity, the machinery is helping Nuaire in its drive to further reduce its carbon footprint.
'We have a significant role to play in building healthier and more sustainable communities.' - Alun Thomas, Engineering Director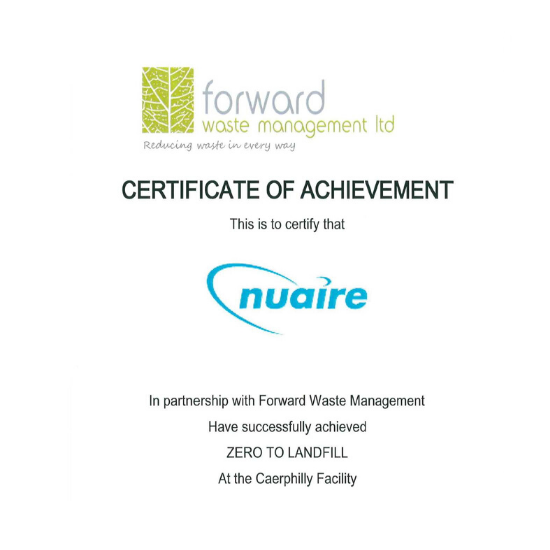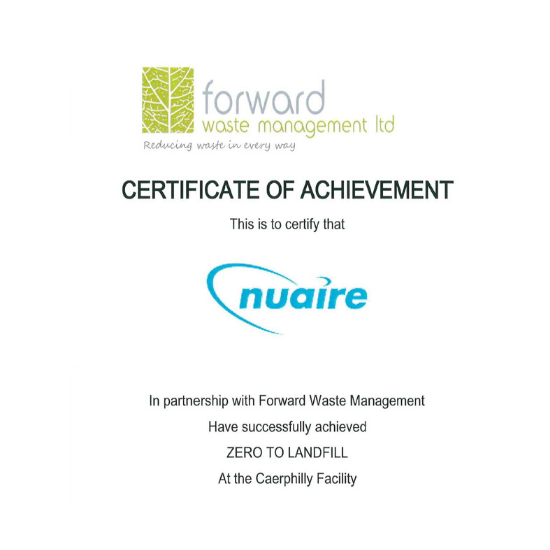 Green Thinking 
We have made real progress in its bid to further reduce waste and carbon emissions, demonstrating how, through the implementation of a strategic carbon and waste reduction programme, a business can not only help the region within which it operates towards reaching its overall carbon reduction targets, but in doing so can also make a significant positive impact financially on its individual business operations and financial outgoings.
Sustainable Business Practices
We understand that our business activities affect many different people: customers, suppliers and the local community. Products are manufactured in the UK and components sourced within the country where possible.
We have developed a sustainable procurement policy to assess the environmental performance of all its suppliers and contractors, all of whom are encouraged to minimise negative environmental and social effects associated with the products and services they provide.
In addition we have successfully implemented a number of further sustainability indicatives including the implementation of a fully integrated management system under the requirements of PAS99. The system integrates our quality, occupational safety and environmental policies and procedures, avoiding duplication resulting in increased efficiency and creating further opportunities for improvement.
Community
As an equal opportunities employer, Nuaire endeavours to employ people from the local area. It supports the local community through involvement in various charitable events and other educational initiatives, and regular contributes to the favoured charities of its employees and customers alike.
Our charitable giving is focused on causes linked to our business, the communities in which we operate and our employees. Our primary goal is to genuinely improve the position of the causes we support. The secondary, but equally important goal, is to engage our employees in these activities, from supporting their own charitable initiatives through dress down days to encouraging them to get in corporate charity activities.