Nuaire Makes Significant Hire to Bolster Fire Safety Expertise for Fans
Nuaire invests in strategic hire to strengthen its position and capability in the fire and smoke market, whilst innovating to fortify its axials offering with AxTan – the ONLY fully-certified all-in-one shaft system
Global ventilation leader, Nuaire, has hired the UK's leading fire safety expert, Simon Plummer, in a bid to cement its position in the fire and smoke extract market. The hire, which was made last year, has seen Simon add significant credibility to Nuaire's already enviable axial offering, with sales rising significantly in the last six months.
As active members of the Smoke Control Association (SCA), Nuaire is seeking to reinforce its position in the fire and smoke market, amplifying its quality of service, technical knowledge and experience, which it has held for over 60 years. Nuaire's existing line of axial fans exceeds building legislation and is certified to EN12101 Pt3 2015. Each product line has been innovated extensively and the company now offers one of the largest ranges of axial fans on the market.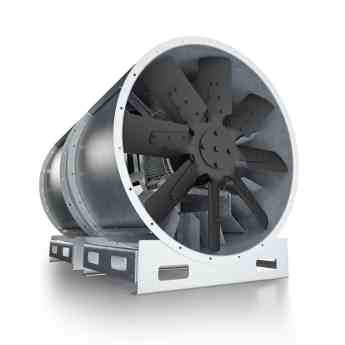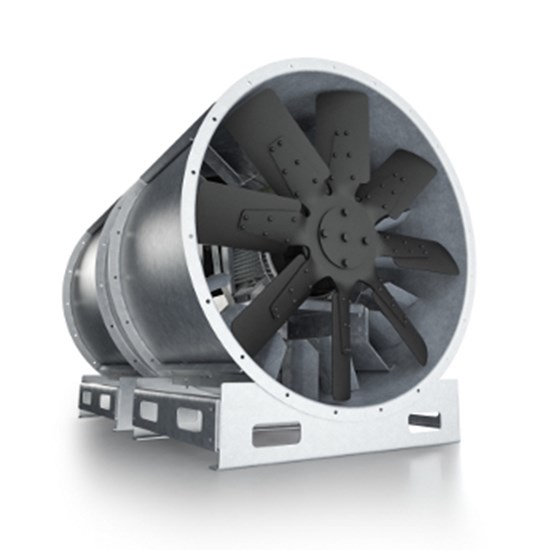 Manufacturing both high temperature and ambient fans, Nuaire provides a range of choice so that each axial can be specified for the right application at every build.
Nuaire offers two energy efficient axial fans – the Axus Ambient and the Axus High Temperature Axial – both with a high performance of up to 120m/s. They are made from galvanised steel and come in diameters of 250mm to 2000mm, easily servicing tall buildings.
The high temperature axial can endure temperatures of up to 400°C for over two hours, while providing the supply and extract of air for the building. Compact, powerful and efficient, the Nuaire axial fan range can also be bespoke in size, colour and angle of impellers - of which there are many combinations.
Simon Plummer, Divisional Manager UK Axials at Nuaire, and member of the SCA says, "Nuaire prides itself on its high standards, superior expertise, and quality assurance. As a manufacturer it has a long-established heritage in the production of world-class axial fans, and it is my pleasure to join the team and help cement its position in the fire safety sector.
"Fire and smoke safety has never been higher on the agenda of contractors, and none more so than in the last five years. It is fundamental that all buildings and structures are equipped with the best and most advanced fire and smoke extract options and meticulously maintained thereafter.
"Nuaire and its extensive range of axial fans offer a desirable option for building contractors, globally and I'm excited to see it grow over the next twelve months."
Simon and the team at Nuaire, have been tasked with innovating within this sector and further developments will be announced this year.
First to launch will be the Nuaire AXUS Smoke Shaft System, AxTân. Unique in the market, AxTân has been overseen and developed with Simon Plummer, and is the ONLY fully-certified shaft system - an all-in-one solution with skid, cowl and fan combined. This means it can be delivered straight to site and fitted as one whole unit, thus reducing time spent assembling on site as well as mitigating any installation issues.
AxTân hits a sweet spot in performance of 6m3/s and 300pa. It's high efficiency motors result in lower running costs, making it the optimum choice for any specification.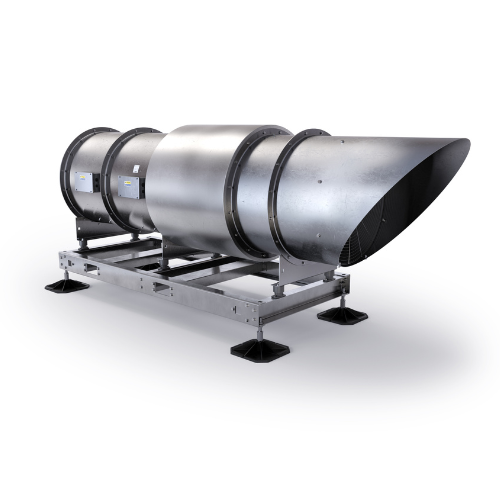 ENQUIRE NOW
If you would like to know more about our new AxTân range or if you would like to speak to Simon please get in touch.
Read More