FAN-tastic to Support Care Teens Through DIY SOS and Children in Need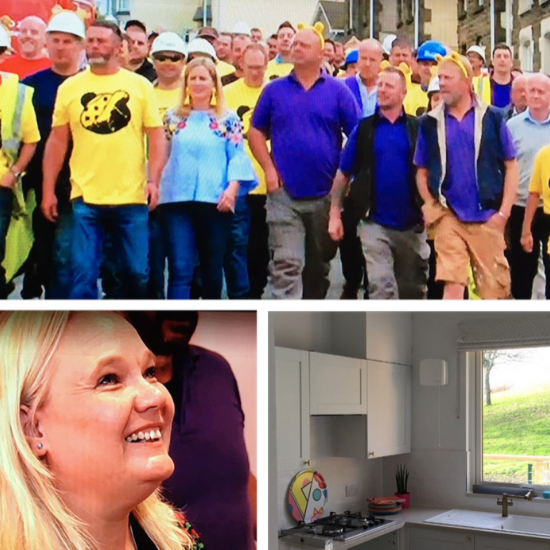 DIY SOS and Children in Need
Having been through the care system, Emma Lewis, chair of The Roots Foundation Wales, knows only too well the loneliness and difficulty that teenagers face when at 18 years of age they leave care to fend for themselves.
Her desire to create a happy, safe space for children and teenagers in care led her to set up the Welsh charity, and with help from the DIY SOS team and Children in Need, Emma's ambitious dream for a day centre with self-contained studio flats was realised.
Nuaire was privileged to support the epic Big Build project in Swansea with a donation of Cyfan extract fans, installed by Residential New Product Development Manager, Richard Jenkins. "We were delighted to step in and provide ventilation for the studio flats. The designs were really impressive and should provide a happy environment for teenagers leaving care. Our Cyfan extract fans will help keep moisture levels low, and even reduce strong cooking odours while they are improving their cooking skills!", he said.
Our Cyfan centrifugal extract fans were installed in the apartment kitchens along with the communal kitchen. "Providing good indoor air quality will help protect the fabric of the new building, and keep condensation dampness at bay this winter", explained Product Manager, Wendy Thomas. "We really are honoured to be involved in this special Children in Need and DIY SOS project. It was a very emotional story and we send out best wishes to Emma and her team for the fantastic work they carry out at Roots Foundation Wales.