More sense ventilation with Nuaire's iSense-Plus dMEV fan
iSense-Plus
The new iSense-Plus from Nuaire, part of the Genuit group, is a decentralised mechanical extract ventilation (dMEV) fan designed to provide Building Regulations compliant continuous background extract ventilation for new build residential properties.
iSense-Plus has been introduced by Nuaire as a cost effective alternative to whole house mechanical extract ventilation (MEV) systems. Instead of working on a whole house basis, these compact, unobtrusive fans are individually installed in wet rooms, including bathrooms and kitchens, extracting moisture laden air from the areas most in need. They feature an adjustable internal humidistat, and intelligent run-on timer to operate to the users' lifestyle via 'auto' mode or can be fully adjustable.
As you would expect from Nuaire, the new iSense-Plus dMEV has been designed for straightforward installation. It can be fitted to walls and ceilings for maximum design flexibility. It is available with wall and in-room installation kits which provide the installer with all the necessary parts – including ducting and eternal grilles – to complete the dMEV installation. A digital control makes for easy set-up and commissioning, which ensures accuracy and helps reduce labour costs.
For the resident, iSense-Plus dMEV makes for a more comfortable home environment where damp air is extracted and mould is prevented from forming, all without them noticing thanks to the fan's quiet running and filterless design. A built-in energy saving mechanism also ensures of a highly cost effective operation, which sees the Specific Fan Power (SFP) operate at levels as low as 0.13 w/l/s
iSense-Plus dMEV has been designed and built to achieve the ventilation rates as set out in Part F and L Building Regulations. It is listed on the SAP10 database and comes with a five year warranty for peace of mind.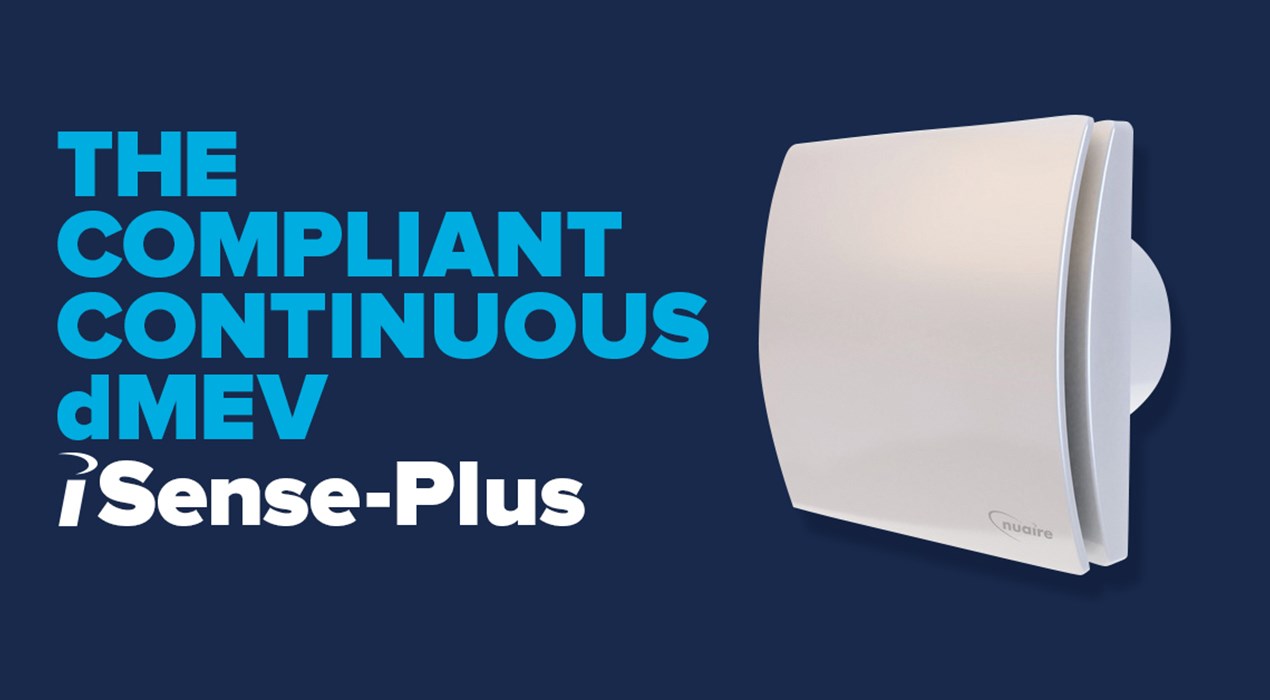 ENQUIRE NOW
To find out more about our Extract range of fans