Nuaire Answers DIY SOS Call for Help
March 2017
When the DIY SOS team came to Monmouth to reunite a mother, devastated by a stroke, with her young family, Nuaire seized the chance to donate ventilation equipment. The BBC DIY SOS programme filmed last April will air on TV tonight, telling the story of Charlotte Fairlie, her husband and her twin sons, whose lives were shattered when Charlotte suffered a major stroke just moments after giving birth.
Despite having just a one per-cent chance of survival, and suffering partial paralysis, brain damage and short-term memory loss, Charlotte has slowly taught herself to walk again and is making strides in her speech.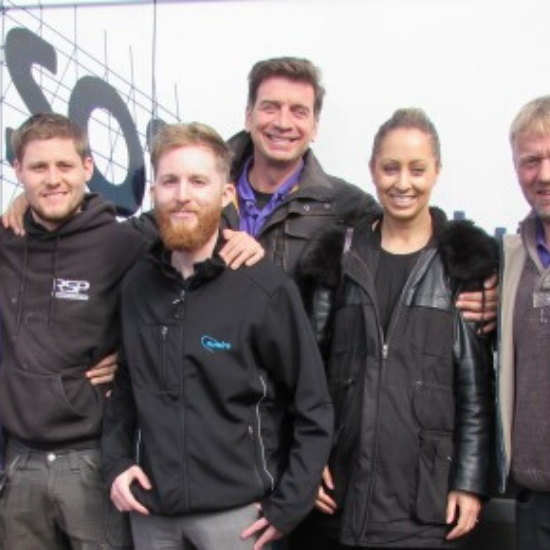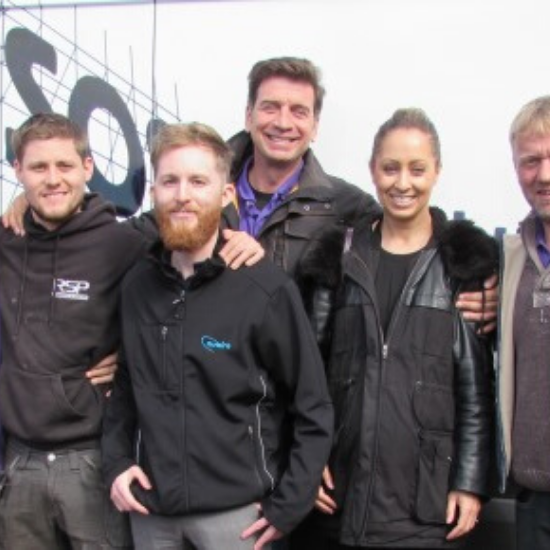 However, the Fairlie family's home was completely unsuited to the care and rehabilitation that Charlotte needed, and, with two babies to care for, the family were forced to spend much time apart.
Nominated for support from the prime-time BBC TV show, Charlotte's home was transformed by a double-storey rear extension built to create a physio room and en-suite wet room, together with other adaptations to support the family.
Nuaire are proud to have supplied three Cyfan universal extract fans to ventilate the new parts of the Fairlie's home, installed by Richard Petitt of RSP Plumbing and Heating.
The Cyfan extract fan is a powerful 60 litre extract fan that is quiet and very efficient. It will protect the fabric of the building and protect the home from excess moisture whilst improving the indoor air quality.
Nuaire learned of the Fairlie family's plight through the brother of a Nuaire employee. Richard Petitt of RSP Plumbing and Heating played a key role in the installation of services to the new extension and was keen to involve Nuaire in the supply of ventilation equipment. 
Residential Product Manager, Wendy Thomas, explained: "Our hearts went out to Charlotte and her family. We were delighted to play a small part in the transformation of their home which means that Charlotte can be with her husband and young sons whilst still receiving the care needed to get better."
Mrs Thomas continued: "Family is at the heart of Nuaire and the opportunity to help this family in need and support the brilliant work of the DIY SOS team has been truly rewarding."