The Project
At the time of completion, the Dubai Mall in the United Arab Emirates was the largest shopping mall globally by total land area, attracting over 54 million visitors per year. It is part of the $20 billion downtown complex in Dubai, which also features the Burj Khalifa.
The Challenge
The Dubai Mall is the world's largest destination for shopping, entertainment and leisure, with a retail floor area of 502,000m² - about 50 football fields - boasting over 1200 shops. IN addition to the shopping experience, the mall features a hotel, cinema, 120 restaurants and cafes, an underwater zoo, and an aquarium.
This multi-use complex of this size brings many challenges, not least concerning fire safety.
The Solution
Nuaire secured an order worth £1 million in 2016 to supply smoke extract fans to service spaces where fire safety was a priority; for example, the mall car park has over 14,000 car parking spaces.
Our ventilation systems remove combustible gasses, fuel spill vapours and uncombusted fuel particles to ensure a safe environment.
A critical factor in winning the project was Nuaire's AMCA approved test laboratory, which confirmed that Nuaire equipment was suitable for the many complex demands of this prestigious project.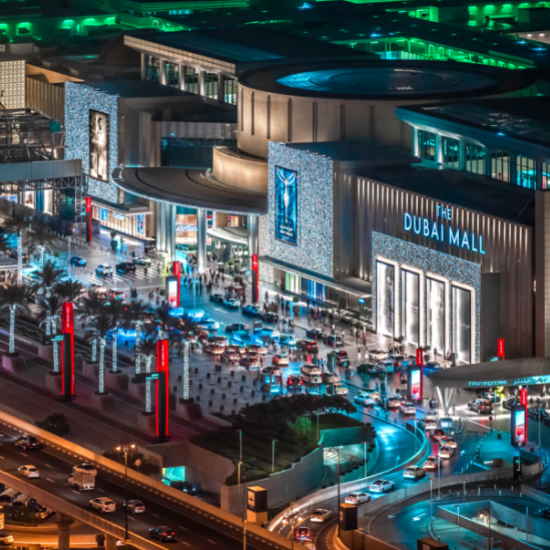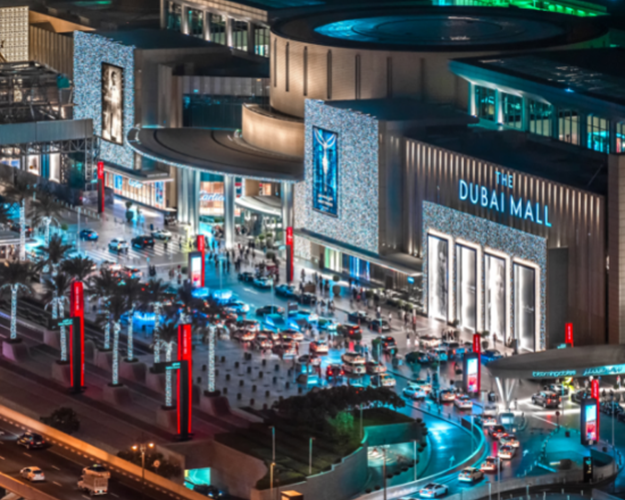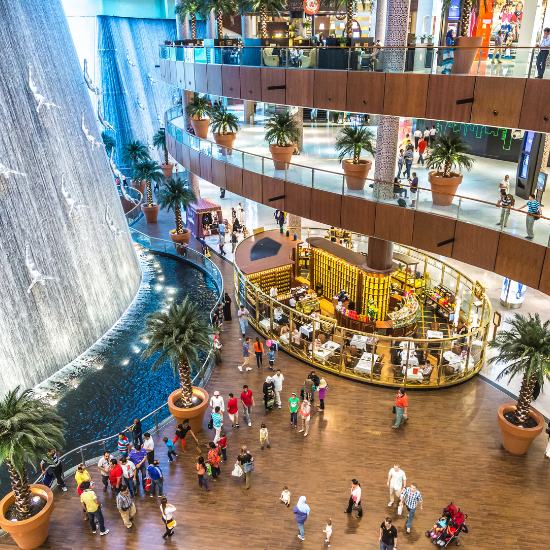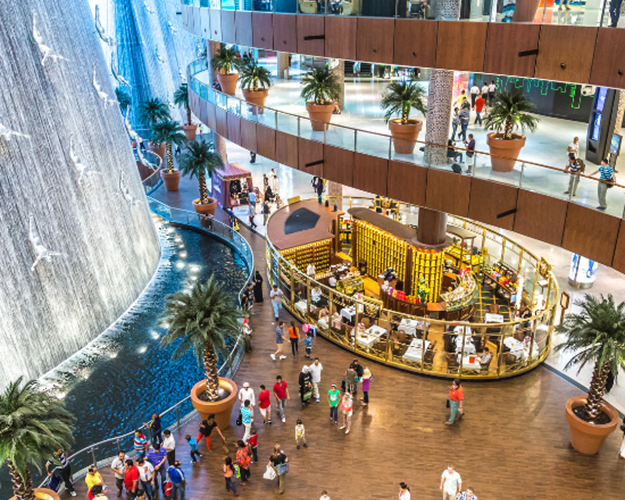 Contact Us
If you would like to know more about this case study please get in touch with us.
Read More