Battle of the School Ventilation Strategy
Natural vs Hybrid vs Mechanical
By Tammy James, Senior Marketing Executive, July 2019
Research has evidenced a direct correlation between poor IAQ and poor pupil performance. According to a study by the University of Exeter, the cognitive performance of a pupil occupying a classroom decreases by 5% when CO2 levels rise above 1,500ppm. These symptoms can be exacerbated in the school environment due in part to the densely populated spaces of a school.
To help combat poor IAQ in schools, the UK government revised the Buildings Bulletin: Guidelines on ventilation, thermal comfort and indoor air quality in schools (BB101) in August 2018, setting out the regulatory requirements whilst providing non-statutory guidance to those involved in the design, specification and construction of new school buildings and the refurbishment of existing buildings. The document identified three types of ventilation strategy: natural; hybrid; mechanical. But, which is the right ventilation strategy for a school?
Natural Ventilation
The driving force for these systems is the wind and stack effect. Natural ventilation uses the openings within a building to facilitate the supply and extract of air. This means that the effectiveness of natural ventilation is determined by both the outdoor environmental conditions and the building itself. Although the most energy efficient way to ventilate a building, you are quite literally at the mercy of the elements.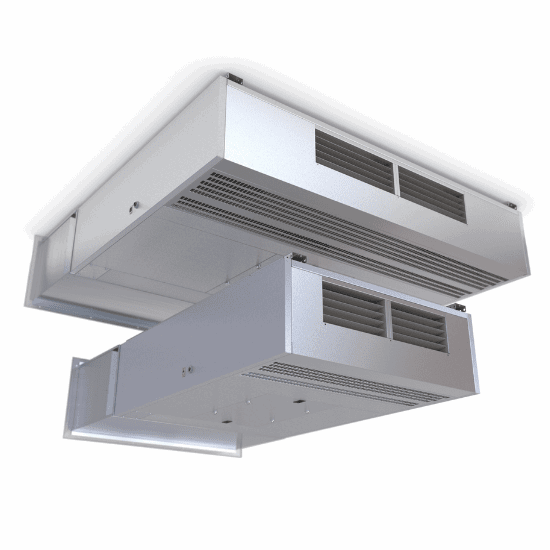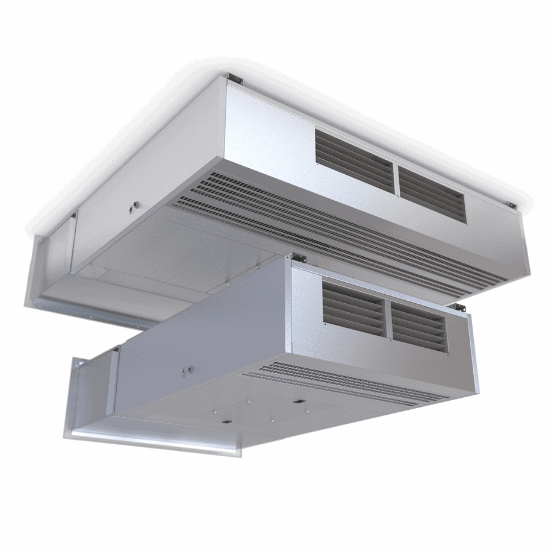 Hybrid Ventilation
Hybrid systems utilise a mix of natural and mechanical ventilation. Some examples of a hybrid ventilation system include natural ventilation with mechanical assistance to aid in achieving higher airflow rates; natural ventilation with extract fan, heaters and recirculated inlet; or even mechanical ventilation supply with natural ventilation extraction. Due to the mix-mode nature of hybrid systems, the result is reduced energy consumption as well as capital costs.
Mechanical Ventilation
Mechanical systems are fan-driven centralised or decentralised ventilation systems providing either supply or extract, or a combination of both. Although adaptable and offering guaranteed ventilation with consistent indoor air quality in any situation, mechanical systems are sometimes perceived as having larger energy consumption and capital costs when compared to other types of ventilation.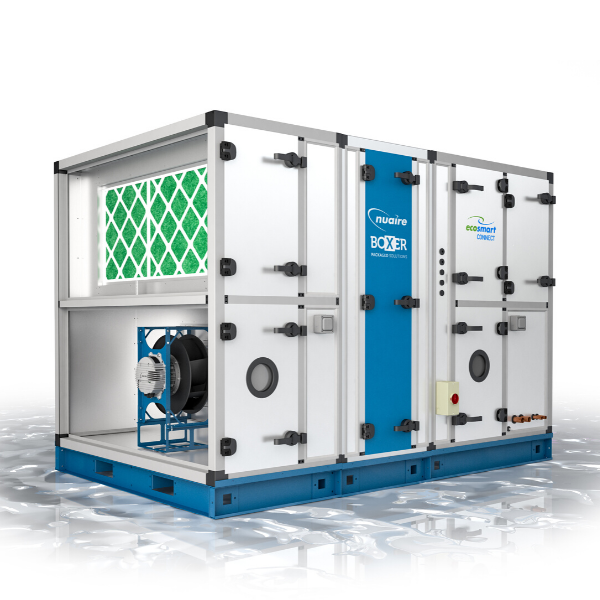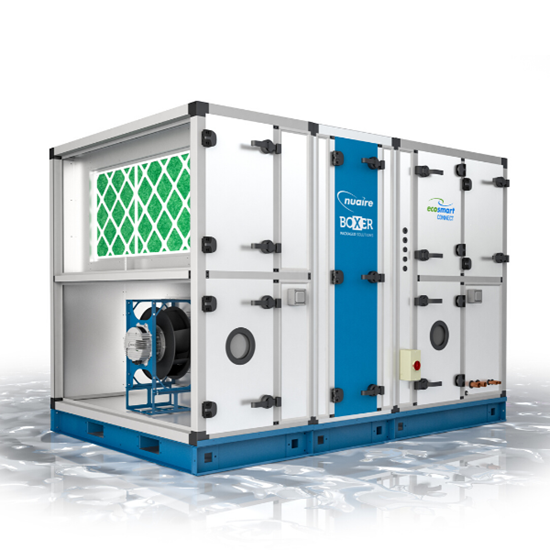 Summary
The use of natural ventilation by windows is not a favoured option as the BB101 guidance is explicit in that occupants should not be exposed to uncomfortable draughts. The ESFA has also designed guidelines specifically to address the impact of cold draughts from natural ventilation openings.
Although BB101 has a bias towards hybrid ventilation solutions, it is broadly consistent with other recent guidance which aims to clearly set out building performance outcomes to encourage a rigorous approach to indoor air quality, and does for the first time in a government document, use the health-based IAQ guidelines by the World Health Organisation (2010).
Mechanical ventilation is the preferred strategy for difficult to ventilate areas, where guaranteed airflow if required and a natural ventilation system won't work. Spaces such as science labs, design technology rooms, server rooms, catering kitchens or any area subject to high external noise and pollution should always use mechanical ventilation.
The guidance on types of ventilation systems and the strategies outlined in BB101 clearly address the IAQ and thermal comfort requirements of schools. The most recent amendments to BB101 confirm that ventilation requirements are not as black and white as once thought - there is no 'one-size-fits-all' ventilation strategy for schools. This puts pressure on building designers to ensure they are selecting the correct ventilation strategy for the project based on the building and its occupants and seems like a logical step forward for the industry.

For more information on the Nuaire XBOXER Hybrid click here >>For more information on the Nuaire range of mechanical ventilation solutions click here >>To select the correct ventilation strategy on an upcoming project, call us on 029 2085 8200.
The use of energy efficient fans and high levels of heat recovery make the XBC unit one of the best units available.
Graham Carr
McCann and Partners