Boosts XBC Production with £1million Manufacturing Investment
The UK market leader in commercial ventilation, Nuaire has reacted to increased demand for its flagship heat recovery range with an investment of £1 million into a state-of-the-art production line.
September 2018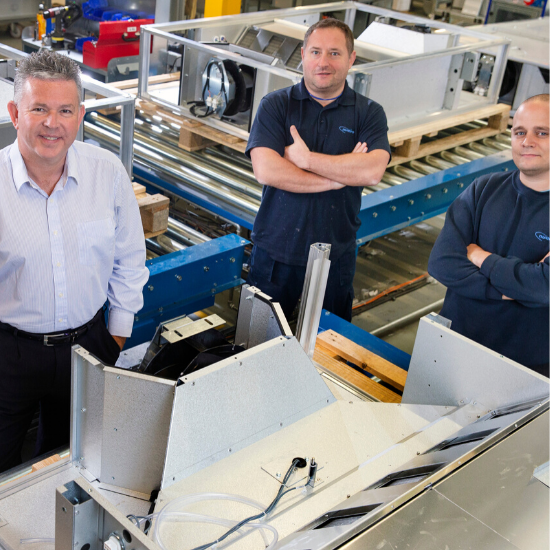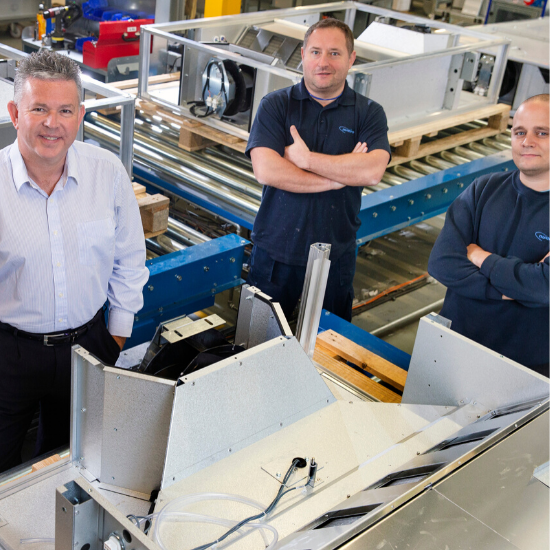 By Alex Gallop July 2018
Since its launch in 2012, the XBC remains the UKs most popular packaged heat recovery range, renowned for its innovative, compact design. In order to match customer demand with quicker build times, Nuaire has made the substantial investment with the introduction of a flow-line manufacturing facility at its factory in Caerphilly.
In order to achieve the ambitious build-time reductions, the manufacturing team has split production into 10 balanced operations, based on the tried and tested 'Takt' time principle. The new layout sits within the XBC cell's existing footprint, and includes the introduction of workplace organisation, standard work and visual management to maintain an efficient working environment.
Managing Director, Wayne Glover explains: "Traditionally, production operators have made XBC units by bench build, where each unit is built by hand from start to finish by one individual. With the new flow-line process, we can greatly reduce the build time for each unit, making a 30% improvement in productivity whilst retaining the same high quality that our products are known for."
With powered rollers throughout the system, height-adjustable lift tables, and manual turntables which reduce operator movement, the new XBC flow line will deliver quicker build times and allow Nuaire to react faster to customer needs."This investment will enable us to match growing customer demand for the XBC range", continues Mr Glover. "We have worked hard to maintain the product's position as market leader by saving our customers energy and time-on-site. By implementing this flow-line process, we can ensure the same high quality for which the XBC range is known, whilst making more products on faster lead times."