Leading Welsh manufacturer, Nuaire acquires new site in South Wales as growth strategy continues
New Manufacturing Site
January 2021
Indoor air quality and ventilation manufacturing specialist, Nuaire has signalled confidence in its future growth by announcing the acquisition of its new manufacturing site. Adjacent to Nuaire's current premises on Western Industrial Estate in Caerphilly, the purchase will add new scale and capabilities, enabling the award-winning and respected business to double its current manufacturing capacity.
In 2021, Nuaire celebrates its 50th anniversary of operating in Caerphilly and has shaped the industry with ground-breaking products for over five decades, setting the standard in clean air and energy-efficient ventilation products.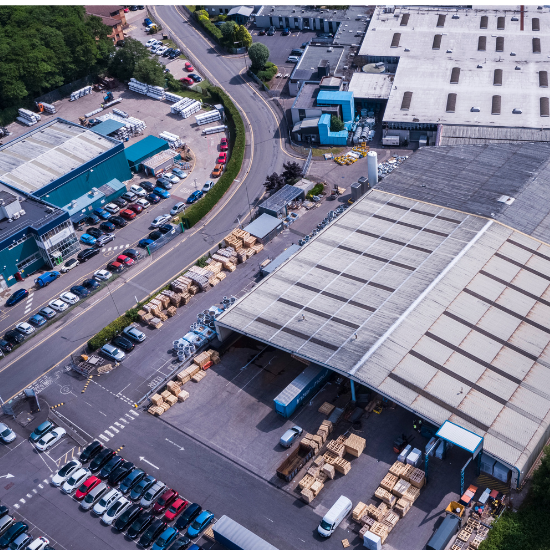 New Premises
Wayne Glover, Managing Director of Nuaire, said: "Although 2020 has been a tough year for our industry, we haven't shied away from investment into new product development, our people, the latest technology or our manufacturing facilities. By taking a long-term approach to the investment we have created a solid foundation on which to build our future.
"The purchase of our new premises is a significant investment for the company. The additional capacity allows for a more agile approach when meeting customer needs and supports the ever-increasing demand for faster build times and delivery."
"By making such a significant investment at a time of such uncertainty, we are not only demonstrating our confidence in Nuaire's future growth, but we are taking a big step forward in consolidating our position as a market leader within the ventilation industry. We were fast outgrowing our current site, and we hope our continued success will lead to increased job creation and opportunities in the near future."
Nuaire employs over 500 people and Wayne Glover comments with confidence that the company would continue to look for acquisition opportunities in 2021.
For more information, please contact Bryony Ranson - bryony@stationrd.co.uk  / 07851 249720