Product Images
Feature Focus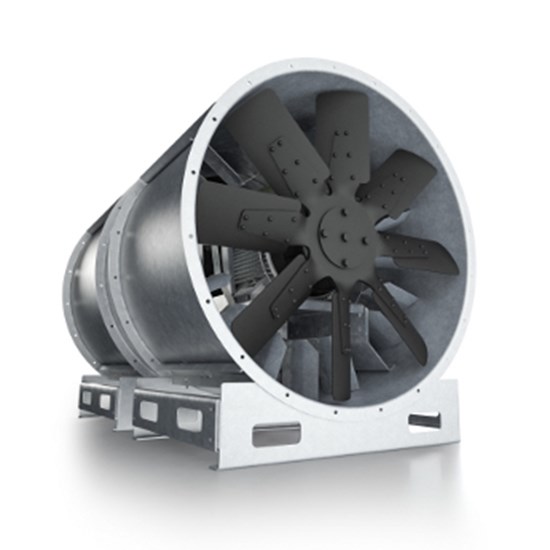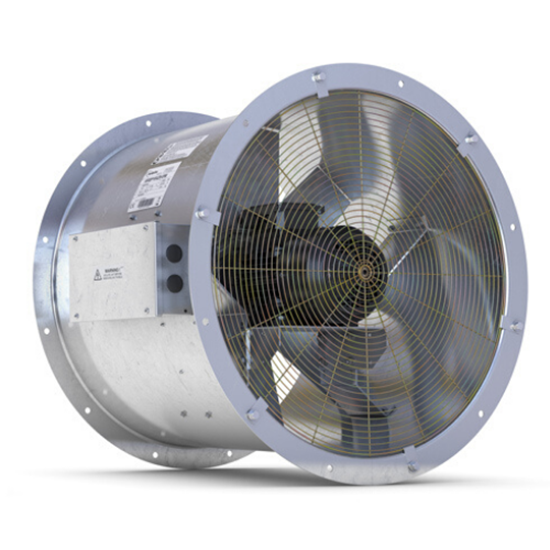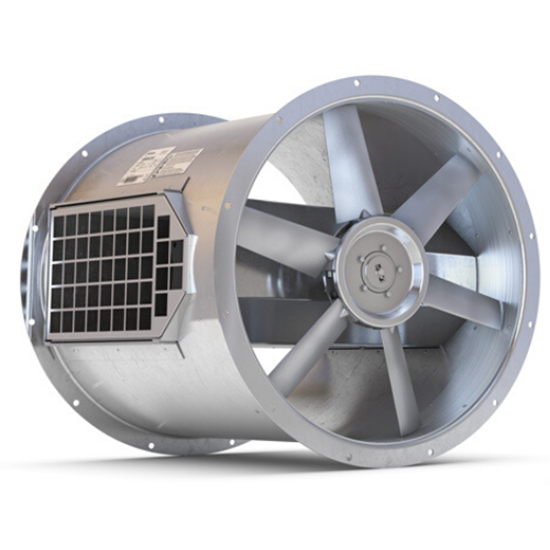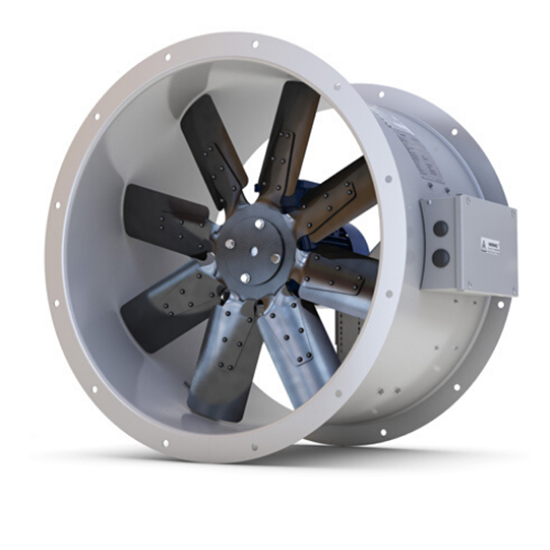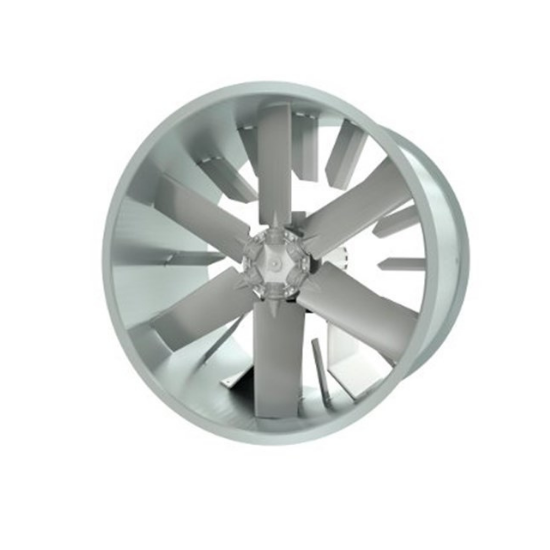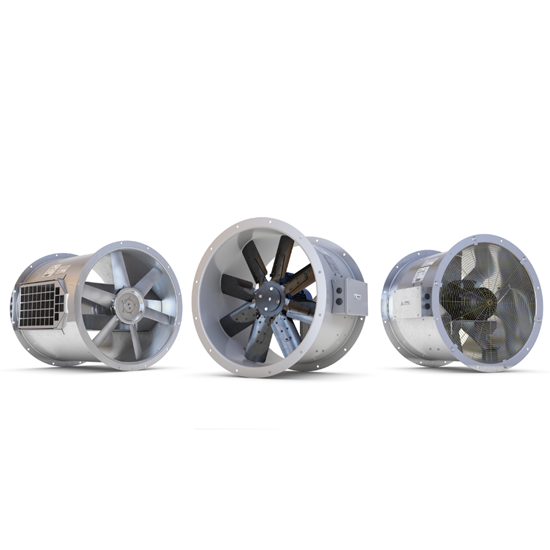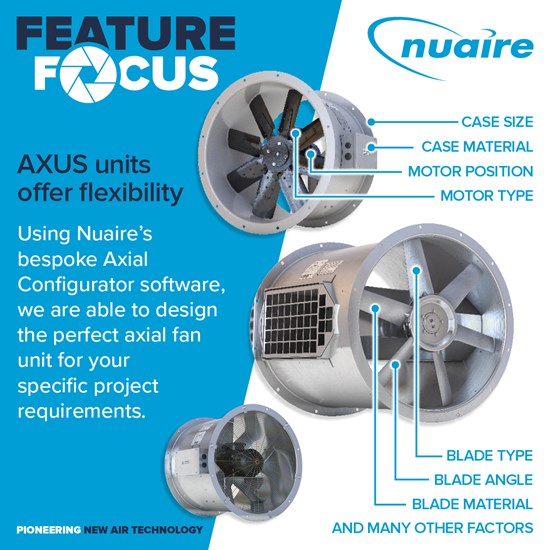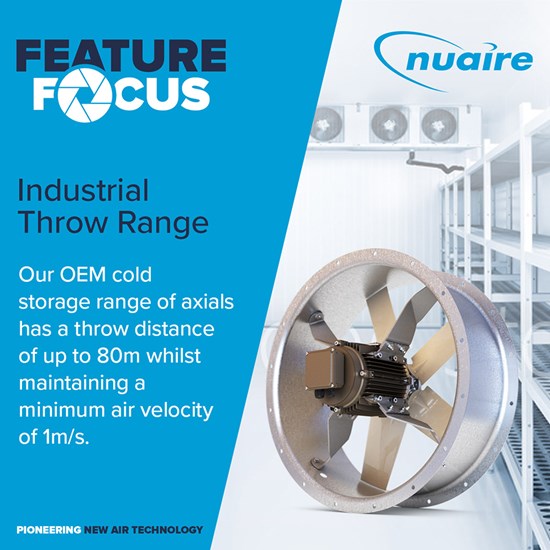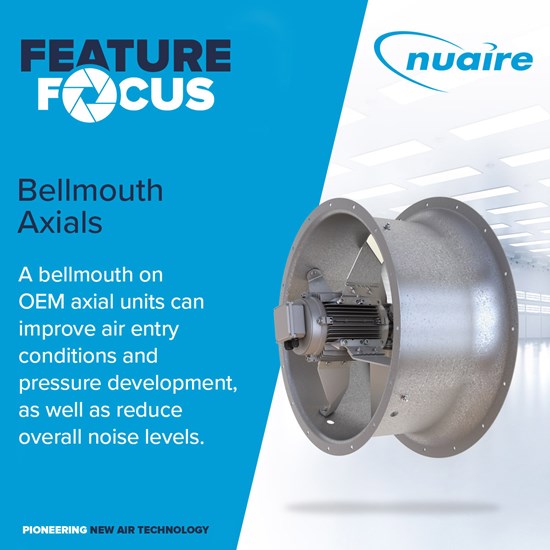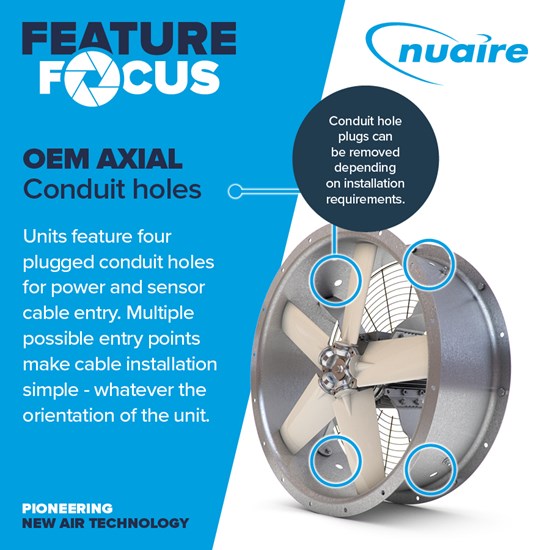 Axus Axial Fans
A comprehensive range of high-performance long axials.
The AXUS range is manufactured from heavy gauge galvanised steel and available from Ø250 mm to Ø2000 mm.
Nuaire's commercial axial fan extractors are designed to offer maximum design flexibility. Using our bespoke Axial Configurator software, we can select the perfect axial fan for your specific project requirements. We offer flexibility in case size, case material, blade type, blade angle, blade material, motor position, motor type, and many other factors.
This flexibility means there are millions of possible combinations for complete product flexibility.
AXUS fans are available up to duties of 120 m³/s.
Learn more about how Nuaire's Axial fans can be used as car park smoke extraction fans.
High Temperature Axus Range
Suitable for day to day environmental extract up to a maximum of 60ºC and once off emergency extract for either 300ºC or 400ºC for 2 hours depending on local fire code. Suitable for smoke reservoir and non-smoke reservoir applications
Features and Benefits

Complete Configuration
Selected to your exact project specific requirements

Full Control
Wide range of control options available including our market-leading Ecosmart control platform

High Performance
upto 120m3 /s duty range

Tested to Highest Standards
Air performance to ISO 5801:2017 with acoustic performance to AMCA300
Matching Ancillaries
Comprehensive range of matching ancillaries available including attenuators, speed controls and mounting ancillaries
Contact Us today
If you have any questions or queries a member of the team are here to help.
Read More