Product Images
Feature Focus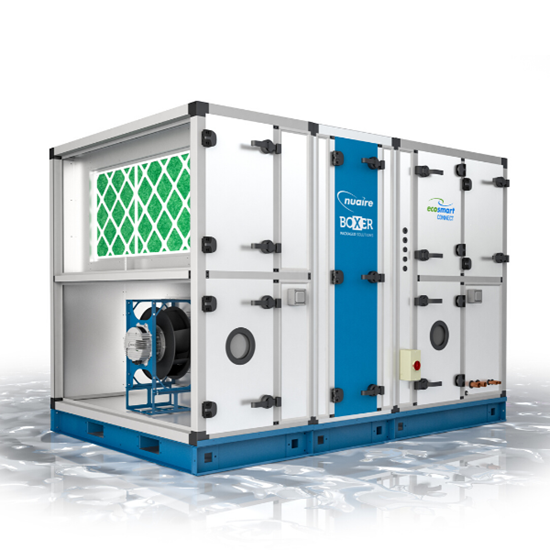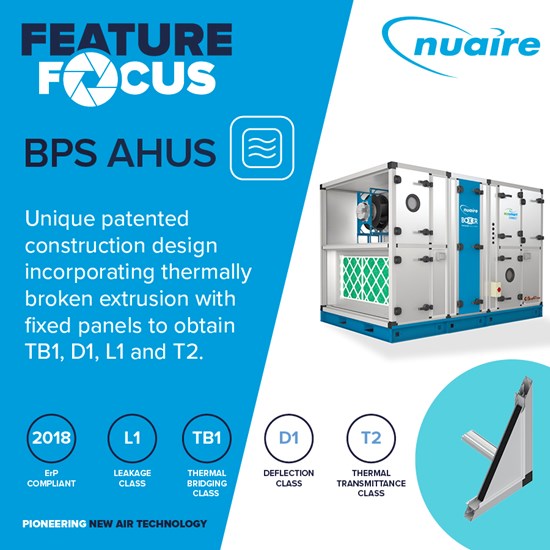 Boxer BPS
High specification packaged air handling unit range designed to suit all project applications.
The Boxer BPS range has been designed, engineers, tested, and manufactured to provide the most efficient, best performing, most compact, and easiest to select air handling unit on the market.
The range is available in many configurations and is fully catalogue selectable. Units are available with either a high efficiency plate heat exchanger or thermal wheel, with heating and cooling available upon request.
Boxer BPS is fully supported by all Nuaire Ecosmart control platforms, providing simple integration into all project BMS.
The Boxer BPS range is available up to duties of 6 m³/s.
Features & Benefits

One-Piece Packaged Solution
Catalogue selectable, manufactured in sections for ease of maneuverability on site.

High Efficiency
ErP 2018 compliant and available with either thermal wheel or plate heat exchanger
Maximum Specification
Unique patented construction design incorporating thermally broken extrusion with fixed panels to obtain TB1, D1, L1 & T2

Heating & Cooling
A variety of heating and cooling options are available, including LPHW, electric heating, chilled water, reverse cycle and DX, to suit all project requirements
Complete Control
BPS units have the option to have Ecosmart controls included. The Ecosmart suite of controls is an energy-efficient demand control ventilation solution with a variety of platform options:
Ecosmart Classic - the first plug-and-play ventilation control on the market, Classic provides 0-10V BMS interface and trickle and boost as standard.
Ecosmart Connect - demand-based control option delivering network connectivity and advanced functionality. Full BMS integration via Bacnet MS/TP (by others) and can be expanded to Bacnet IP with an optional separate router.
Ecosmart Adapt - designed to meet all site/project requirements, Ecosmart Adapt with Trend IQ4E comes with 8DO expandion module and full Bacnet IP integration (by others). Trend is the current market standard, however, other control types such as Cylon, Siemens or Schneider can be incorporated (contact Nuaire for details).
Ecosmart Classic, Connect and Adapt are available with a wide range of sensors and enablers.
Mitsubishi Condensers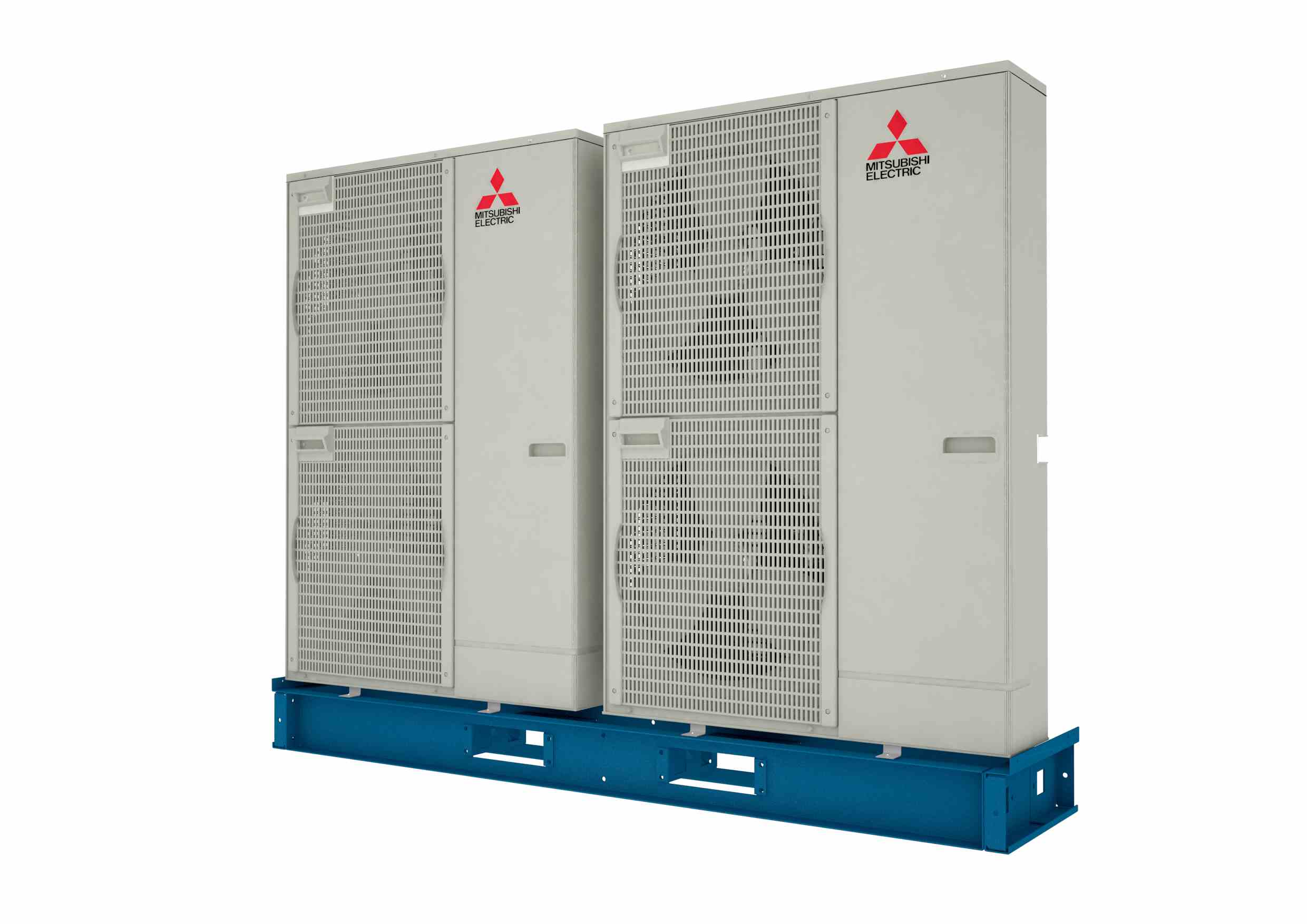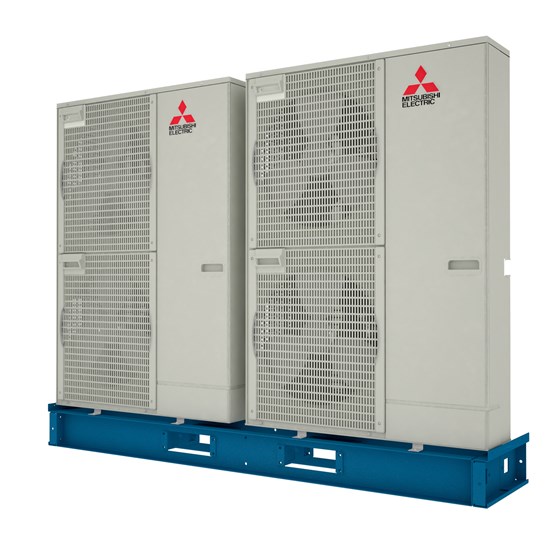 As well as its standard range of heating and cooling options, BPS units are available with Mitsubishi Mr Slim condensers for use with Ecosmart Connect or Adapt control.
Loose condensers come supplied with matching base frames for simpler installation (by others). If condensers are ordered, two pre-wired PAC controllers are installed on the internal control panel of the BPS unit.
Contact Us today
If you have any questions or queries a member of the team are here to help.
Read More