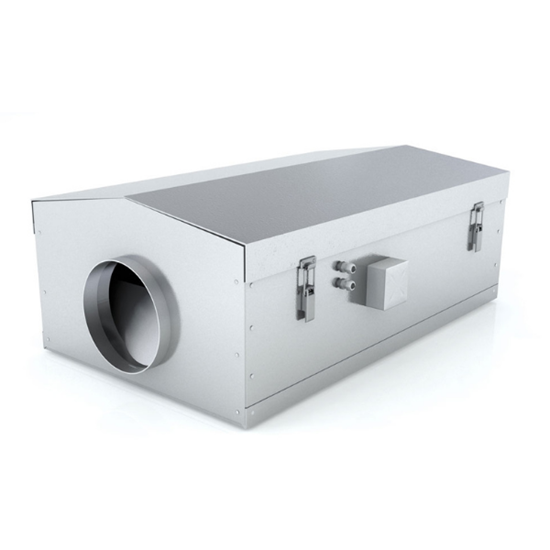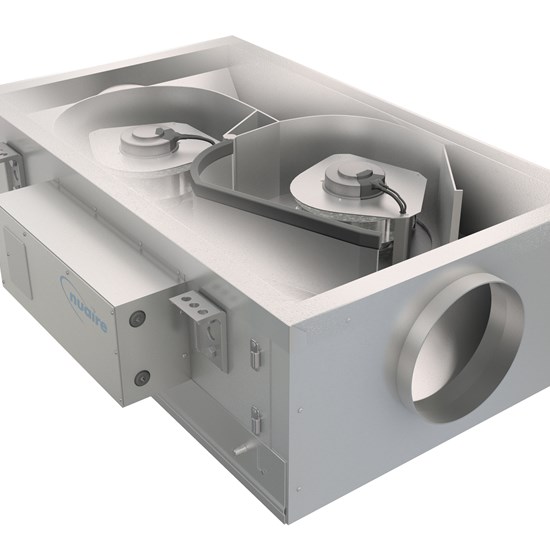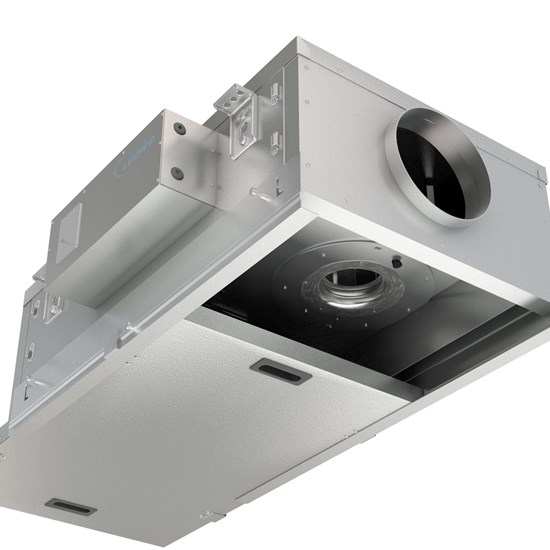 Aire-Volve Twin
Compact and ultra-quiet Twin Fan range from the inventors of Twin Fans. Units are double-skinned and have the option of in-line silencers for added attenuation, making them the quietest Twin Fans by duty on the market.
In 1973 Nuaire invented Twin Fans. Since then we've continued to innovate and develop out Twin Fan offering, and the Aire-Volve Twin fan range is the pinnacle of Nuaire Twin Fan technology.
Our Aire-Volve Twin range is compact, yet powerful - delivering high air flow rates whilst ensuring low SPF and low noise. The range is ideal for restricted ceiling void installations and applications where Twin Fans are best practice; such as WCs, bathrooms, toilets and kitchens.

Guaranteed Ventilation
12-hour auto-changeover extends fan life and ensures 24/7 ventilation even if the event of fan failure

Superior Acoustic Solution
A unique integrated silencer on direct drive motors, double skin and optional in-line attenuators result in the best noise level by duty on the market

Complete Control
Aire-Volve units are fitted with Ecosmart controls as standard for complete demand ventilation

Low SFP
Latest EC motor technology results in longer fan life and lower power usage

Complete User Safety
Retained access panel lowers and slides under matched silencers for ease of access and complete safety when working with hands above head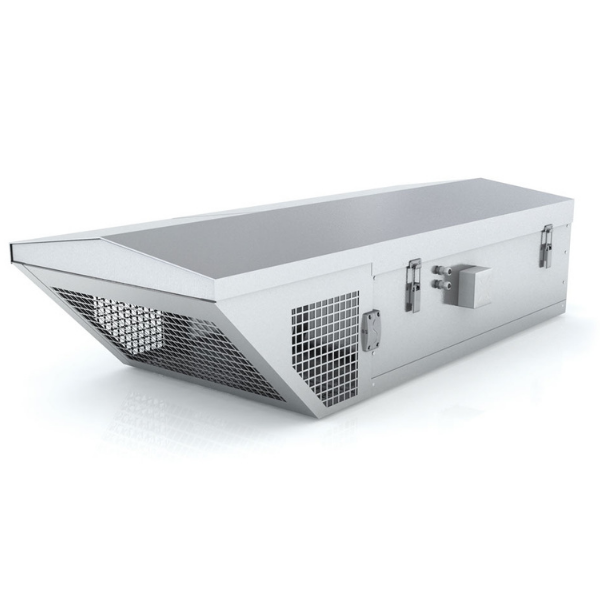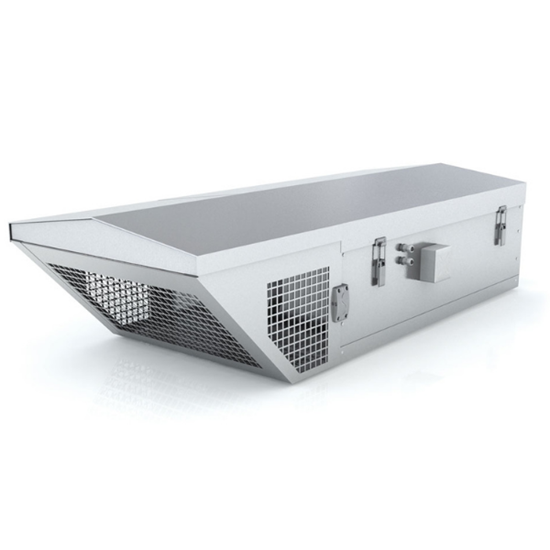 Installation Options
The Aire-Volve Twin range of fans contains multiple unit configurations for various project applications, including:
AVT - standard unit; in-line configuration with spigot each end, suitable for internal use
AVT-X - external unit; in-line configuration with spigot each end, pitched roof, suitable for external use
AVT-R - roof unit; spigot one end, grille outlet one end, pitched roof, suitable for external use