Product Images
Video - Product & Installation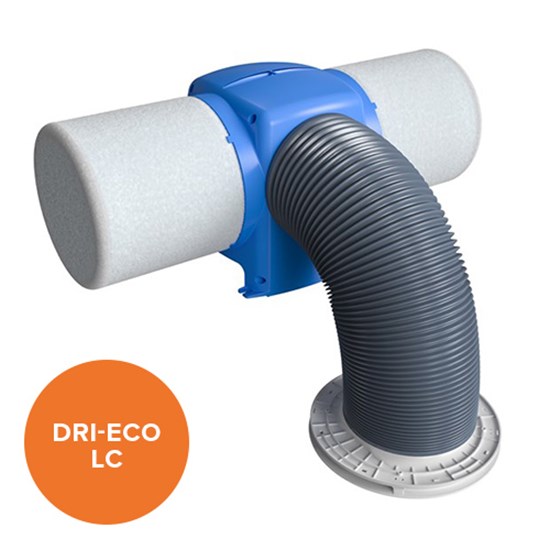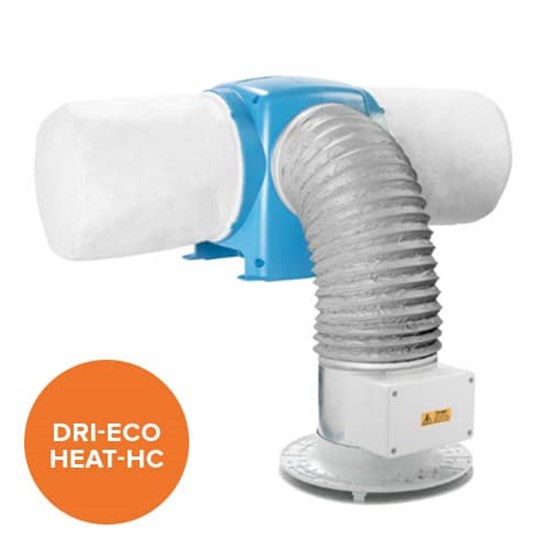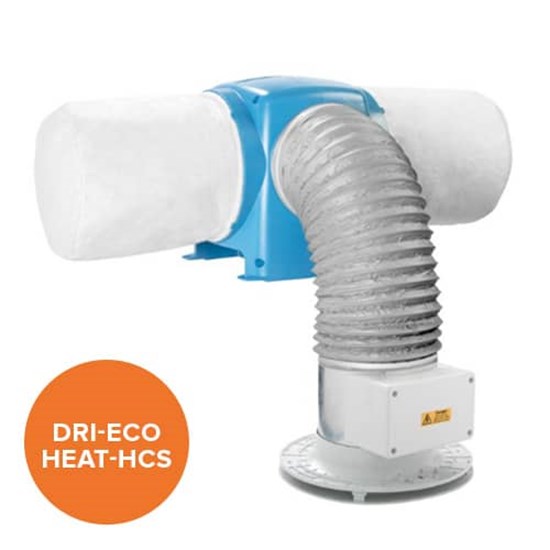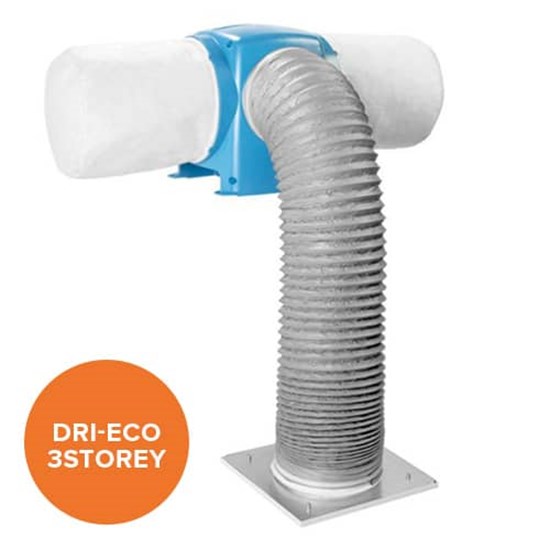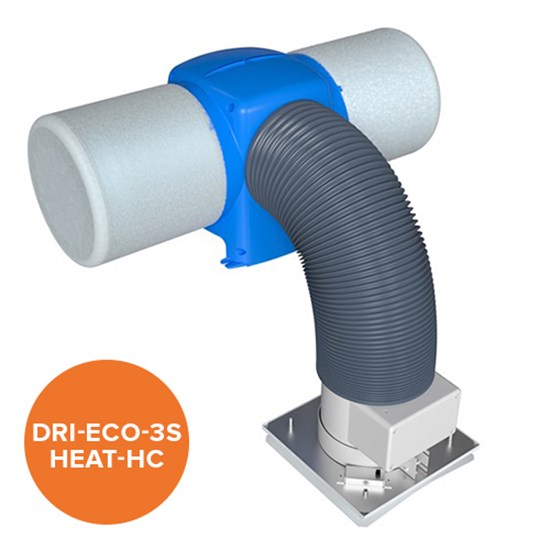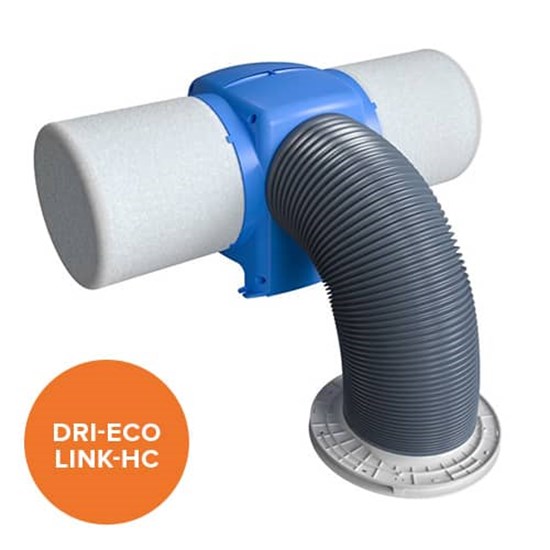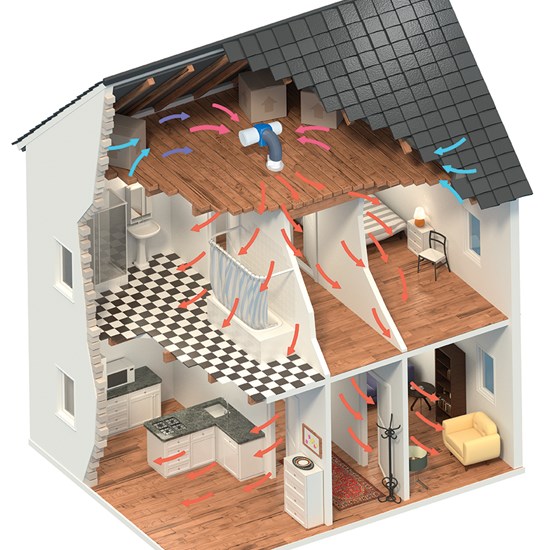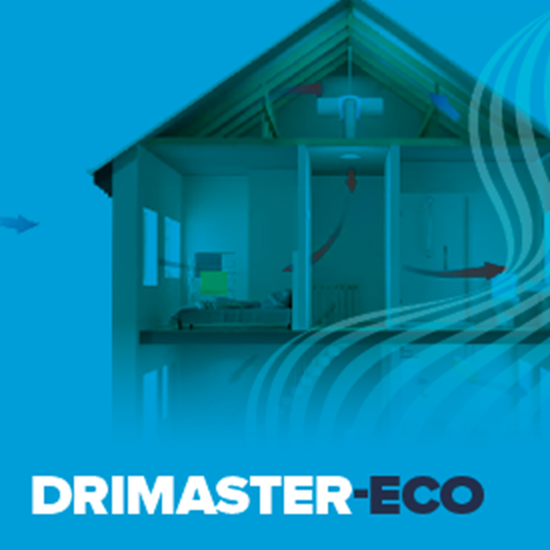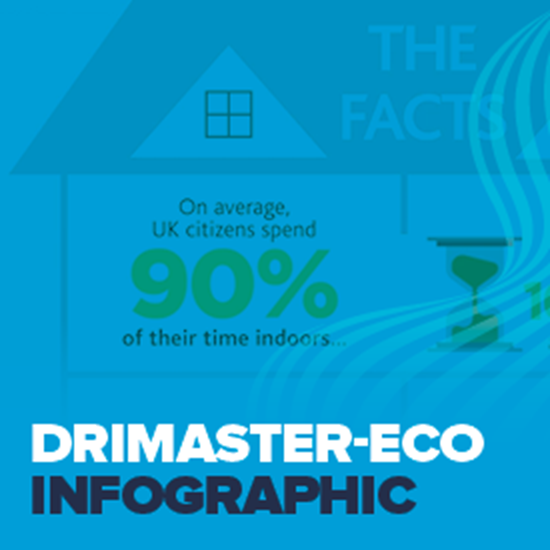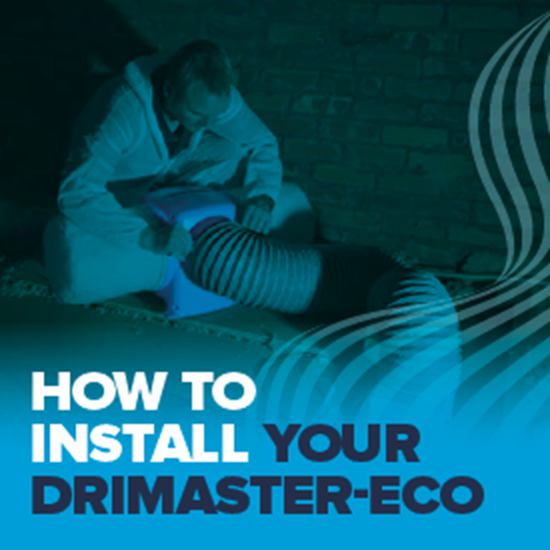 Drimaster-Eco Loft Mounted Positive Input Ventilation System
Drimaster-Eco Positive Input Ventilation (PIV) ventilation systems are the most effective method of curing and preventing condensation dampness. Recommended for planned and reactive ventilation servicing, essentially the concept is to introduce fresh, filtered air into the dwelling at a continuous rate, encouraging movement of air from inside to outside. To achieve this, the unit is mounted in the loft space, drawing air through the filters and inputting it, at ceiling level, into the property. An integrated heater tempers airflow should the temperature in the loft space drop below a set point, ensuring ultimate comfort in the home.
Suitable as a social housing ventilation solution, we have 7 different model types, starting with our basic model below that have been designed for occupant preference and house type. 
With extensive experience in residential properties, the Drimaster-Eco Range is also a suitable landlord ventilation solution. You can also learn more about how Drimaster-Eco Range is a reputable house damp disrepair solution for landlords from our experts.
As part of our services, we provide a ventilation design drawing service to ensure you meet the latest building regulations and planning conditions. 
Standard & Heat Models
DRI-ECO-LC Model
Basic model with controls sited on the unit within the loft. The unit is fitted with an internal temperature sensor. This sensor continuously monitors the temperature in the loft, boosting the air volume when the loft temperature is above a set level (heat recovery mode). If the loft temperature becomes excessive the unit will switch to standby mode (no airflow). Once installed, the airflow can be set to suit the house size and, if required, the way it responds to the temperature changes within.
The unit comes with a 5 year warranty: 1 year parts and labour, remaining 4 years parts only (UK and Ireland only).
Features & Benefits

Cures Condensation
Helps reduce humidity in the air, curing condensation dampness and preventing mould growth

Healthy Living Environment
Removes both indoor and outdoor pollutants from the home, overall improving indoor air quality
Meets Regulations
Meets Part F & L of Building Regulations as a low-energy ventilation strategy

Unobtrusive Design
Ceiling diffuser is a modern and sleek circular design to help it blend into any home environment
Low Maintenance Costs
Filters only need to be changed every five years. The unit is fitted with a filter change indicator.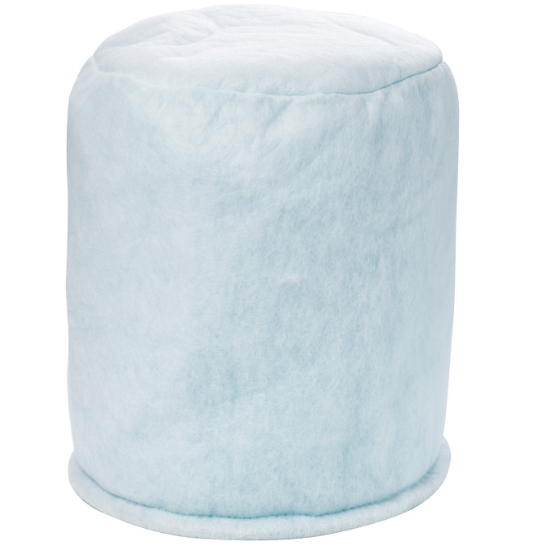 Contact Us today
If you have any questions or queries a member of the team are here to help.
Read More
I cannot tell you how impressed I am with this system
Anne
Homeowner
After doing a lot of research for problems with condensation and mould I came across the company Nuaire. I purchased the Drimaster which cured every problem I had that over the years. I have recommended many people to purchase a Drimaster or Flatmaster because of condensation in their homes.
David
Homeowner
I think these units are amazing, so simple but soooo effective, I bought this one after dad had one in his house from 1977 that just worked forever. This one in my house has 100% cured the problems of condensation and damp we were having and I recommend it to everyone!
Homeowner
I just wanted to thank you for your excellent product, the Drimaster-Eco. My bungalow has suffered from condensation since it was new in 1984. Wet windows, peeling wall paper, black mold. You name it, we've had it!! A few months ago, I heard about your products and to be I honest I was skeptical to say the least. However, I did some research the results of which were all extremely positive so I "bit the bullet" and purchased the Drimaster-Eco. The results have been remarkable!!! No more wet windows, no more black mold. Fantastic!!. Thank you!! I only wish Id heard about you sooner. I will continue to recommend your product as I have done to two neighbours and others recently.
A Chatwin
Homeowner
This really works. We suffered condensation & damp for 20 years before we installed a Nuaire Drimaster unit. It's been fitted now for 5 years & after the first 3 weeks we haven't suffered condensation or damp since. Thanks Nuaire
Michelle
Homeowner
Just wanted to say what an amazing difference fitting your Drimaster PIV units has made to our house. Read about these units on the internet after researching how to deal with black mould and condensation on our windows. We've lived in our double glazed, cavity filled bungalow for 4 years and despair at the mould that appears every autumnal and winter. I found it hard to believe that such a simple solution would resolve the problem. I can't believe the difference in condensation in less than 24 hours.
M Gregory
Homeowner
Absolutely delighted with our new DRI-ECO-HC ventilation system. Worked straight away, no condensation in wardrobes and walls dry. Struggled for 2 years trying to solve this problem.
J Potter
Homeowner
I fitted a Drimaster heat in my bungalow. We suffered with condensation problems, now the problem has gone!
Homeowner – Mr R Willis