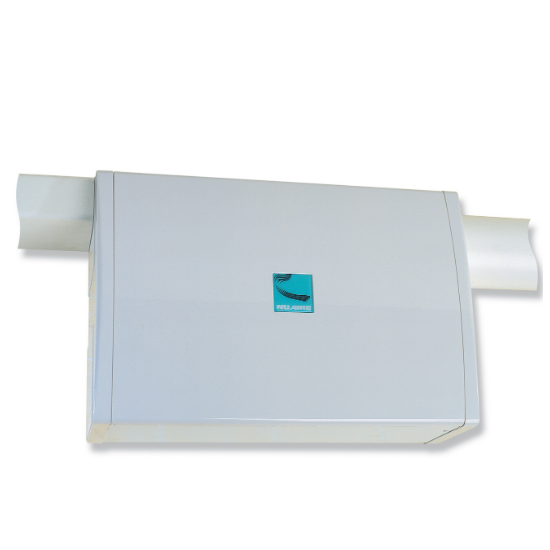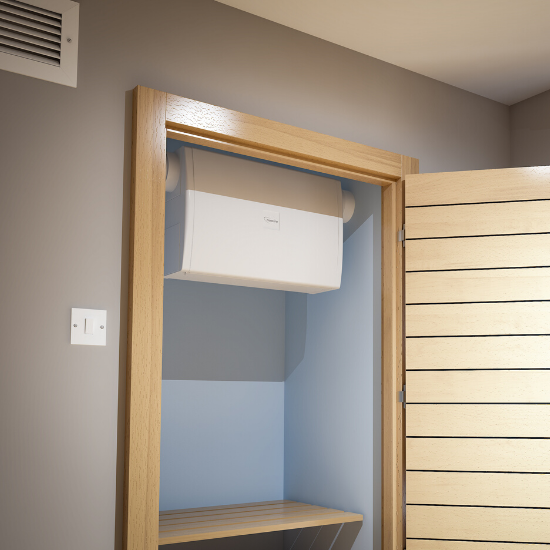 Flatmaster Wall Mounted Positive Input Ventilation System
Flatmaster range has been specifically designed to ventilate homes without lofts. The system introduces air into the home at a continuous low rate, eliminating condensation dampness and forcing our indoor pollutants such as Radon gas and carbon monoxide. Allergens are kept to a minimum and outdoor pollutants such as pollen and traffic fumes are kept out. The results are a fresh and healthy indoor environment.
Models
Flatmaster is a low-energy Positive Input Ventilation system (PIV), suitable for properties without loft space. It can also be used to ventilate basements, cellars and other areas that would benefit from a continuous supply of fresh, filtered air.
The unit comes with a 5 year warranty: 1 year parts and labour, remaining 4 years parts only (UK and Ireland only).

Cures Condensation
Reduces humidity in the air, curing condensation dampness and preventing mould growth

Healthy Living Environment
Removes both indoor and outdoor pollutants from the home, overall improving indoor air quality

Ideal For Apartments
Designed to ventilate homes without lofts, the unit is compact and be concealed away in a convenient location
Meets Regulations
Meets Part F & L of Building Regulations as a low-energy ventilation strategy

High Efficiency
Extremely low power consumption as low as 3 watts per hour
Contact Us today
If you have any questions or queries a member of the team are here to help.
Read More