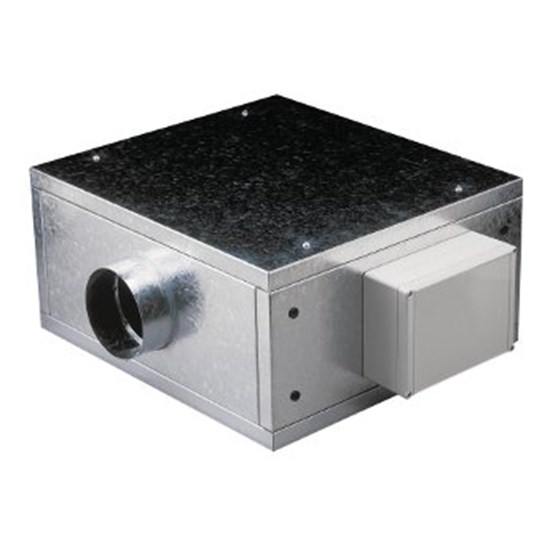 NALTF
External roof-mounted belt-driven centrifugal commercial twin fan extractors.
This robust fan range is manufactured from high-grade corrosive-resistant Aluzinc and is suitable for use in ambient temperatures up to 60°C.
Twin fan units feature two fans working in sequence. One fan will work for 12 hours at a time, before turning itself off and handing work over to the next fan. This means that fans are not on 24/7, extending their life. It also means that if one fan fails, the other is there to continue working until a replacement is sourced.
Units are suitable for both internal and external applications. Outlet grilles are positioned on opposite sides of the fan casing to prevent wind pressures from affecting fan performance. Units are manufactured with a forward-curved centrifugal impeller.
Please note that this product can no longer be sold within the EU and UK.
Features & Benefits

High Efficiency
Forward Curved Centrifugal Impeller  Duty Share - All Fans (Up To And Including Size 15) Include Integral Duty Share, No Requirements For Separate Control Panel

Operating temperature
The fan is CE low voltage directive 2014/35/EU units able to operate up to 60°c
Contact Us today
If you have any questions or queries a member of the team are here to help.
Read More