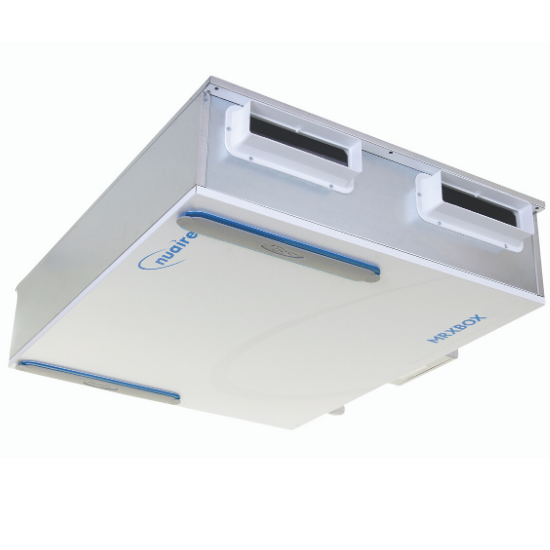 MRXBOXAB-ECO-LP2 Low Profile MVHR unit
MRXBOXAB-ECO-LP2 is part of the MRXBOX range of heat recovery MVHR systems. Offering the lowest specific fan power of any low-profile void mounted unit. Specifically designed to fit easily into apartments with ceiling void restrictions and where space is at a premium.
Mounted within the ceiling void space, the low-profile unit has a host of low-energy features and benefits; the unit is designed with automatic 100% bypass as listed on the SAP product characteristics database (PCDB).
With summer bypass function, this feature activates automatically and attempts to maintain the home at a comfortable temperature.
Features & Benefits

High Efficiency
heat exchanger is up to 80% efficient resulting in low SPFs and a high SAP score

Space Saving Solution
very low profile at 200mm deep making it ideal for apartments with space restrictions
Meets Regulations
SAP recognised and meets Part F & L of Building Regulations

Healthy Living Environment
Improves indoor air quality and prevents condensation by keep moisture levels low

Quiet Operation
Acoustic lining ensures low noise levels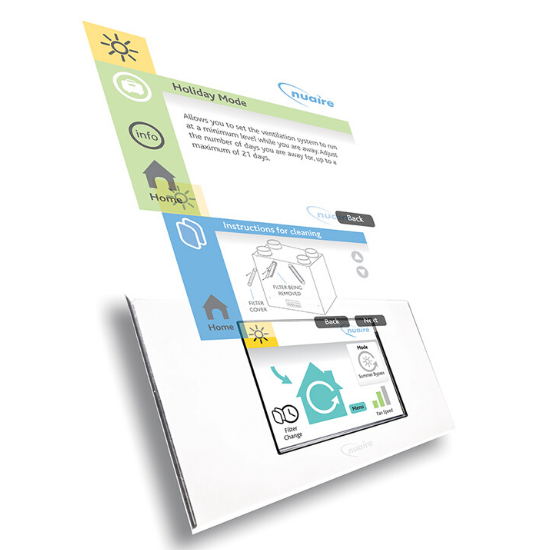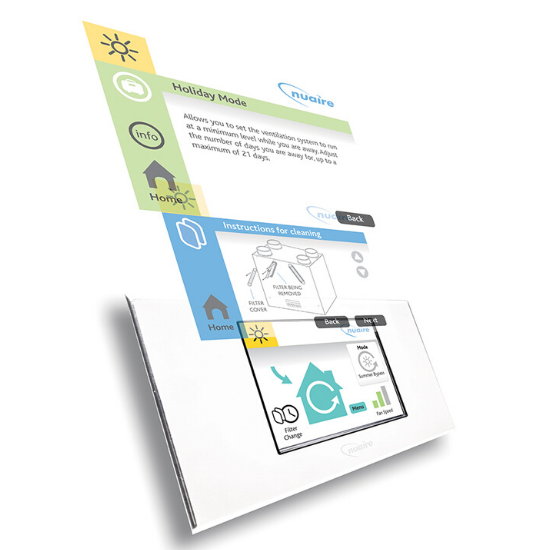 Ancillaries 
ISO Coarse filters
MRXBOX-PIR (Passive Infared)
MRXBOX-HUM (Relative Humidity)
MRXBOX-RFI (Remote Fail Indicator)
Visual system controller compatible - 3.5" touch screen display
Replacement filters can be purchased via our Xpress Website.
Contact Us today
If you have any questions or queries a member of the team are here to help.
Read More