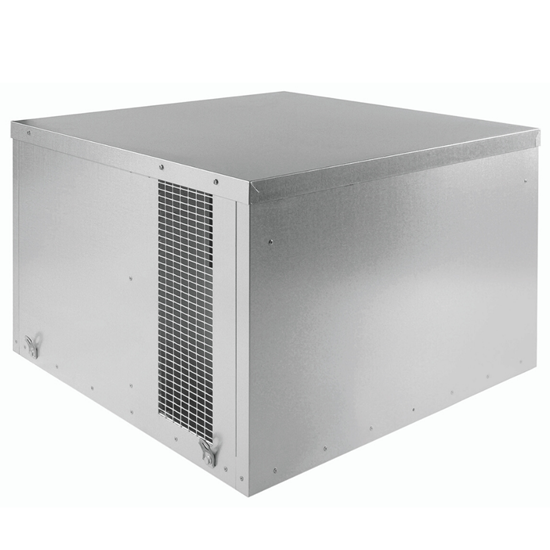 Ecosmart Xtractor
High efficiency and powerful commercial single fan extractor range available in various configurations.
Multiple configuration options available including internal in-line, external in-line, roof-mounted with end inlet and side discharge, and bottom inlet with side discharge. The ESX Ecosmart Xtractor range features a 'floating fan' technology with coupled attenuators for optimum attenuation.
Please note that this product can no longer be sold within the EU and UK.
Features & Benefits

Low Depth
Ideal for applications where space is a premium

Superior Acoustics
High rigidity, double-skinned design for low noise levels

Ecosmart Compatibility
Comes with Ecosmart as standard, providing simple commissioning and BMS interfacing

Ease of Access
Access panels provide quick and easy access for simple maintenance

Flexible Solution
Options for both internal or external applications
Installation Options
Units are available in multiple unit configurations for various project applications, including:
1. ESX-X – standard unit; in-line configuration with spigot each end, suitable for external use
2. ESX-R – roof unit; spigot one end, grille outlet one end, suitable for external use
3. ESX-B – bottom-access unit; spigot on bottom, grille outlet on side, suitable for external use
Contact Us today
If you have any questions or queries a member of the team are here to help.
Read More