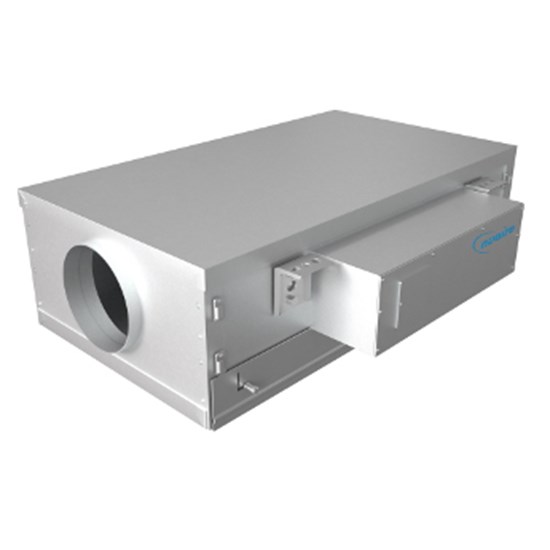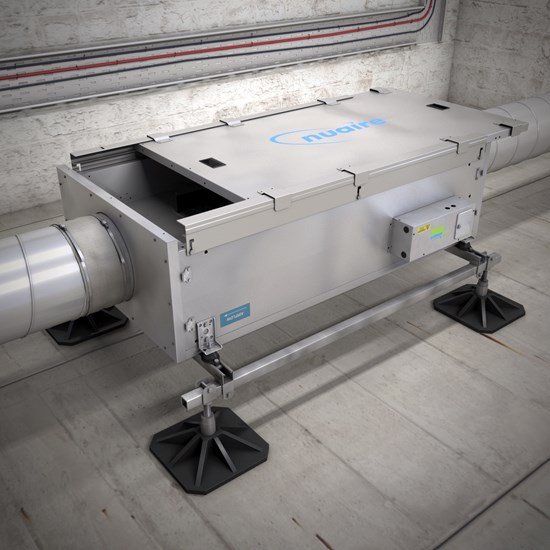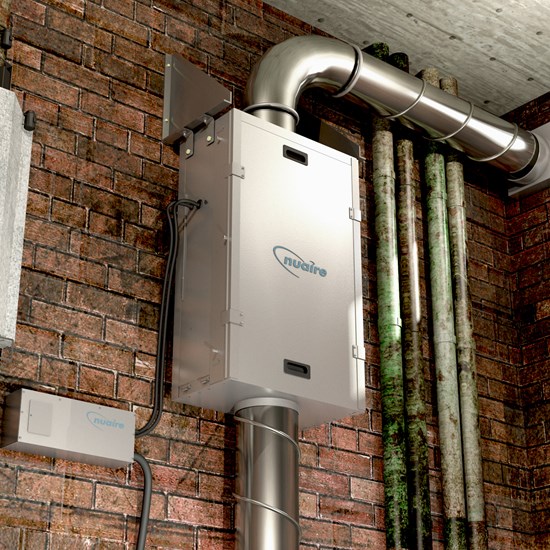 Aire-Volve Single
Double-skinned Single fan range with very low noise levels and compact design. Units can be installed in any orientation, making them ideal for restricted applications with strict noise requirements.
Aire-Volve Single Fans are innovative double-skinned units, ideal for restricted ceiling applications. Nuaire's patented design means units can be mounted in any orientation, providing complete design and install flexibility.
Latest motor technology and superior acoustics make the Aire-Volve Single range a compact yet quiet solution to meeting strict project noise requirements.

Superior Acoustic Solution
Full enclosed fan, acoustic lining and optional close-coupled silencers ensure the lowest noise breakout levels by duty on the market

Complete Control
Aire-Volve units are fitted with Ecosmart controls as standard for complete demand ventilation

Low SFP
Latest EC motor technology results in longer fan life and lower power usage

Complete User Safety
Retained access panel lowers and slides under matched silencers for ease of access and complete safety when working with hands above head
Installation Options
The Aire-Volve Single range of fans contains multiple unit configurations for various project applications, including:
AVS - standard unit; in-line configuration with spigot each end, suitable for internal use
AVS-X - external unit; in-line configuration with spigot each end, pitched roof, suitable for external use
AVS-R - roof unit; spigot one end, grille outlet one end, pitched roof, suitable for external use