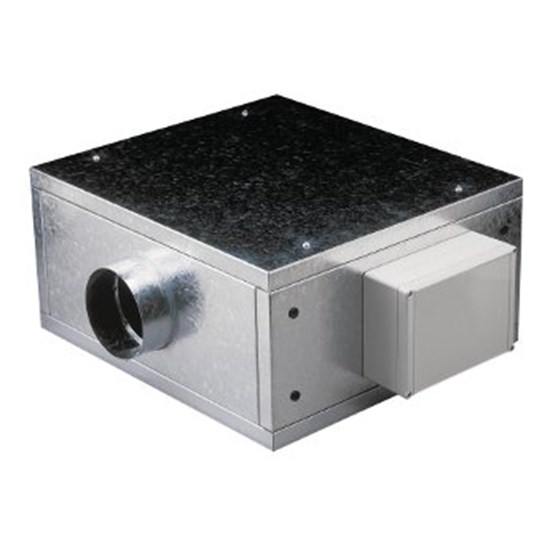 Internal Twin Direct And Belt Drive Fans (NALTF)
NALTF ducted twin fan unit has a performance duty range of up to 5.5m3/s and is suitable for domestic, commerical and Industrial applications. Please note that this product can no longer be sold within the EU.
Internal twin direct and belt drive fan is double insulated and manufactured from galvanised steel. Its  internal faces of the case are lined with flame retardant acoustic material. The fan unit incorporates an integral auto-changeover controller which provides 6 hour duty shared operation and automatic selection of the standby fan should the duty fan fail. Fault indication to a remote fail indicator (supplied) is provided via volt free contacts of a relay. The integral run-on timer allows the fan to run-on for a pre-determined time after the initial source (eg. coupled light switch) has been switched off. The run-on period is adjustable between 1 and 60 minutes.

High Efficiency
Forward Curved Centrifugal Impeller  Duty Share - All Fans (Up To And Including Size 15) Include Integral Duty Share, No Requirements For Separate Control Panel

Operating temperature
The fan is CE low voltage directive 2014/35/EU units able to operate up to 60°c