About Axus
Nuaire AXUS fans are designed to offer maximum design flexibility. Using our bespoke Axial Configurator software, we are able to select the perfect axial for your specific project requirements.
We offer flexibility in: case size, case material, blade type, blade angle, motor position, motor type, and many other factors. This level of flexibility and customisation means there are millions of possible combinations for complete product specification.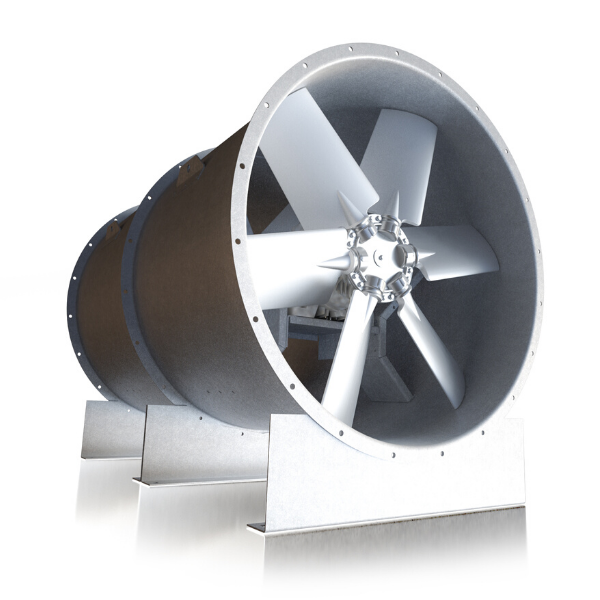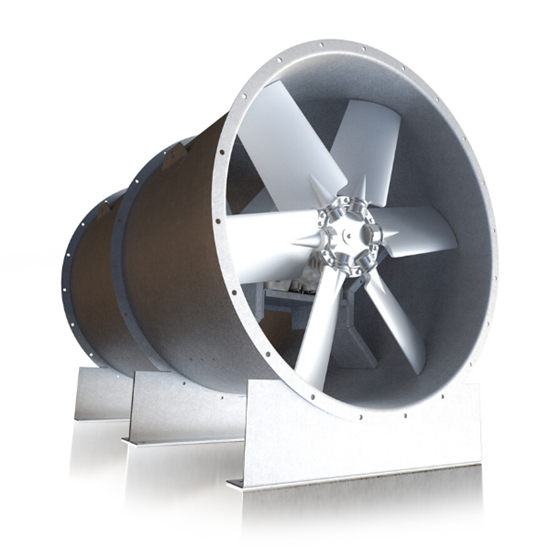 AXUS Standard Range
Our standard ambient range of axial fans offer maximum efficiency to save more energy. Our ambient temperature, long-cased axial fans offer a massive range of high-performance fans to suit almost any application. The fan impeller and IE2/IE3 motor are highly energy-efficient, whilst the long-life, heavy-gauge galvanised steel construction ensures strength, durability and protection from on-site damage.
As well as long-cased axials, the AXUS standard range has options for contra-rotating and run and standby units.
AXUS High Temperature Range
As well as ambient fans, the AXUS offers a comprehensive selection of axial, induction and impulse solutions for your specific smoke control project requirements.
Fans are tested to EN12101-3:2015. Units are high performance and are capable of operating at temperatures of 300°C and 400°C for 2 hours.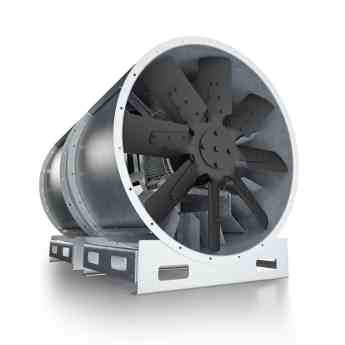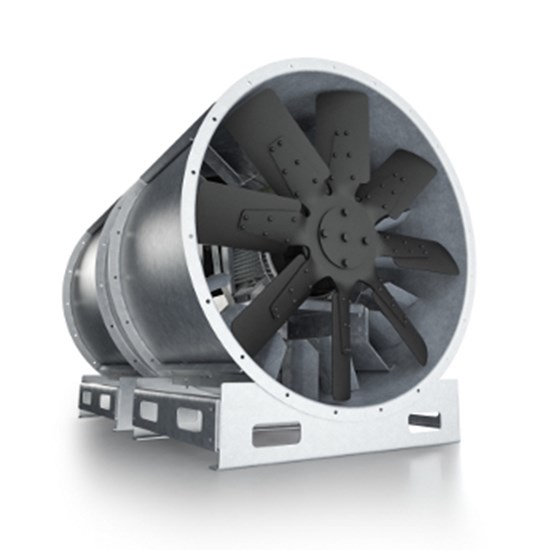 As well as full unit customisation, the AXUS range is also complimented with a wide choice of optional matching ancillaries including attenuators, anti-vibration mounts, and speed controls/inverters.
ENQUIRE NOW
For more information and technical help with our Axial range please contact us today.
Read More