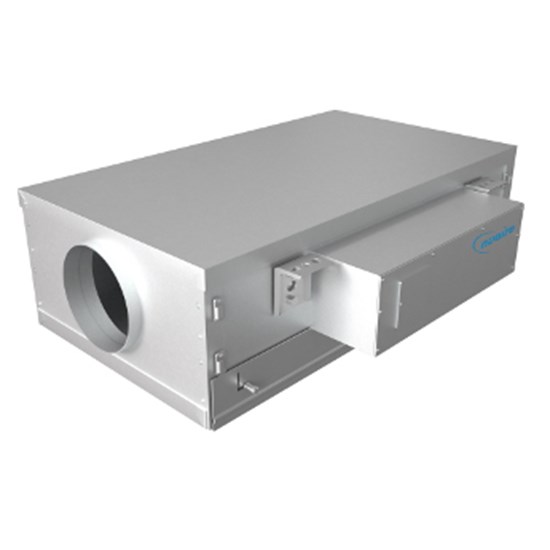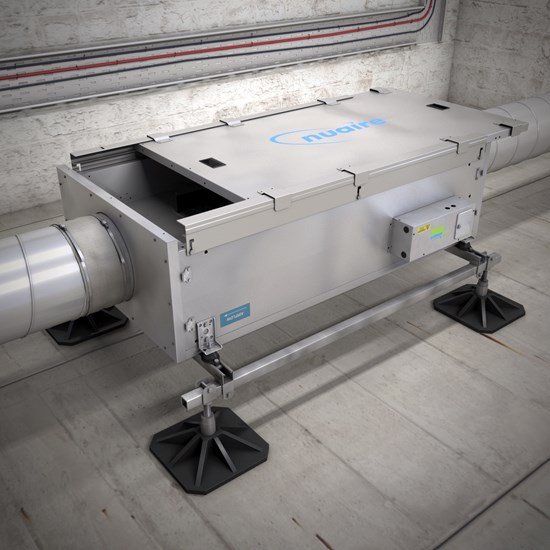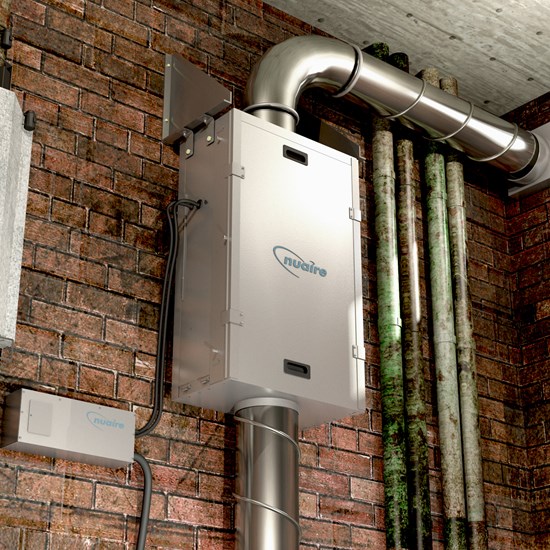 Aire-Volve Single
Range of high performance, extremely low noise commercial single fan extractor.
Aire-Volve units are designed for projects with strict acoustic requirements. Units are double-skinned, feature an integrated silencer on direct drive motors, and have matched attenuators available as an ancillary, making them ideal for low noise applications.
Nuaire's patented fan design means units can be installed in any orientation, providing complete design and install flexibility.
Latest motor technology and superior acoustics make the Aire-Volve Single a solution to many ventilation problems.
Features & Benefits

Superior Acoustic Solution
Full enclosed fan, acoustic lining and optional close-coupled silencers ensure the lowest noise breakout levels by duty on the market

Complete Control
Aire-Volve units are fitted with Ecosmart controls as standard for complete demand ventilation

Low SFP
Latest EC motor technology results in longer fan life and lower power usage

Complete User Safety
Retained access panel lowers and slides under matched silencers for ease of access and complete safety when working with hands above head
Contact Us today
If you have any questions or queries a member of the team are here to help.
Read More