Product Images
Product Video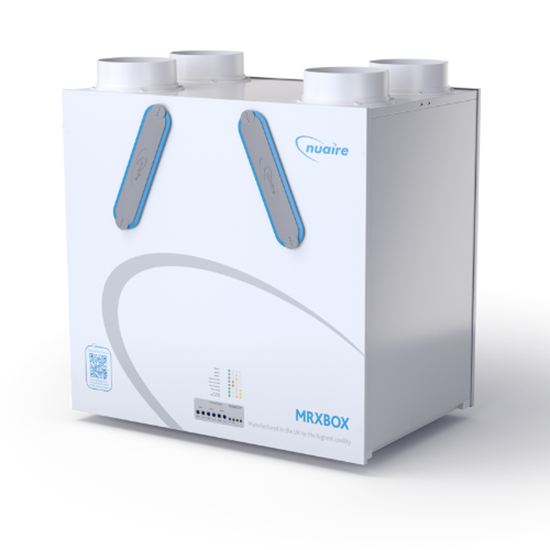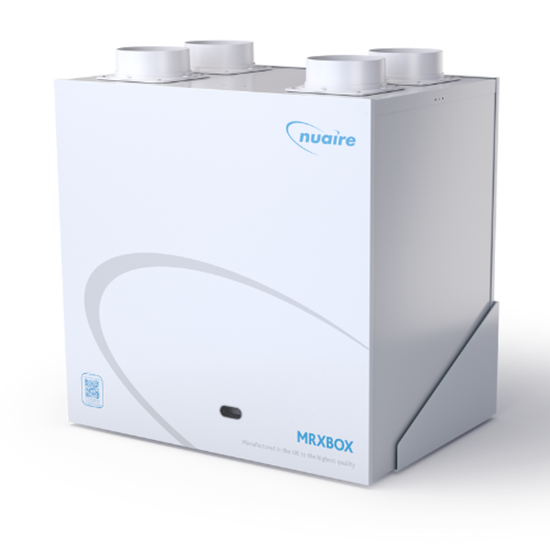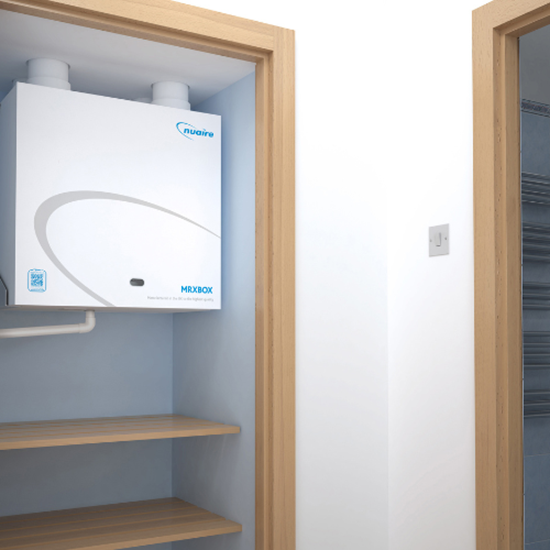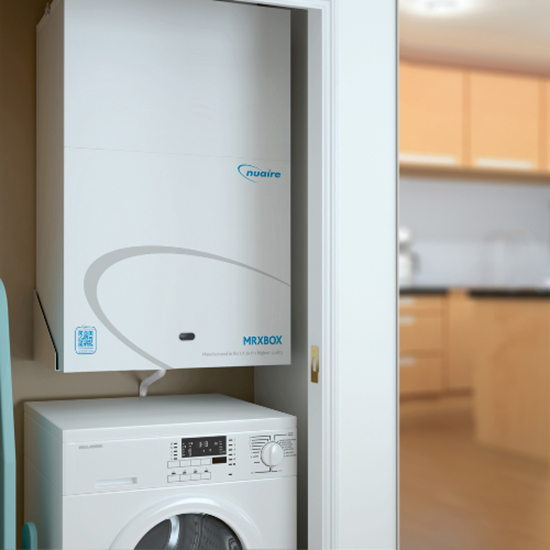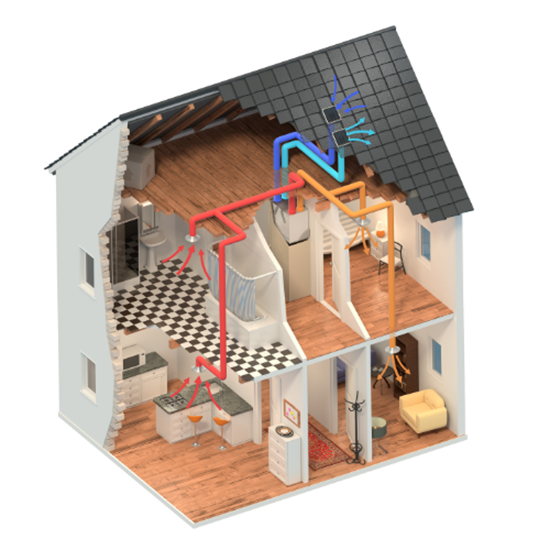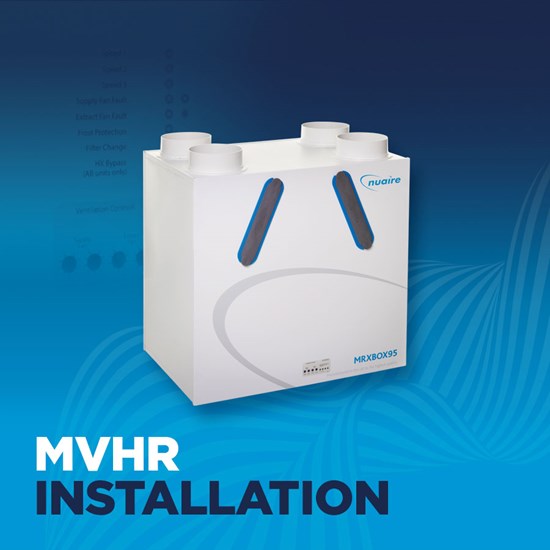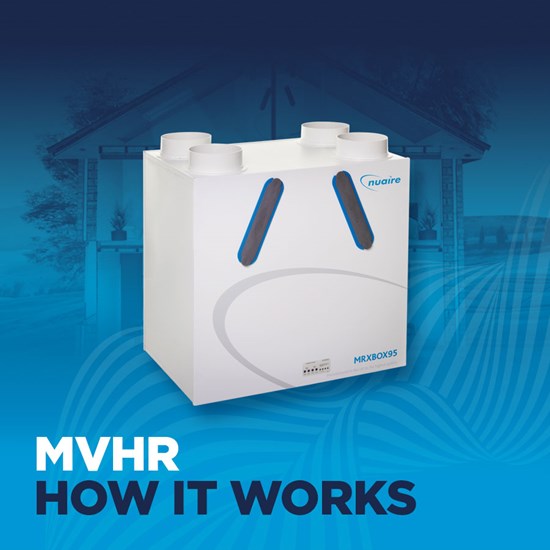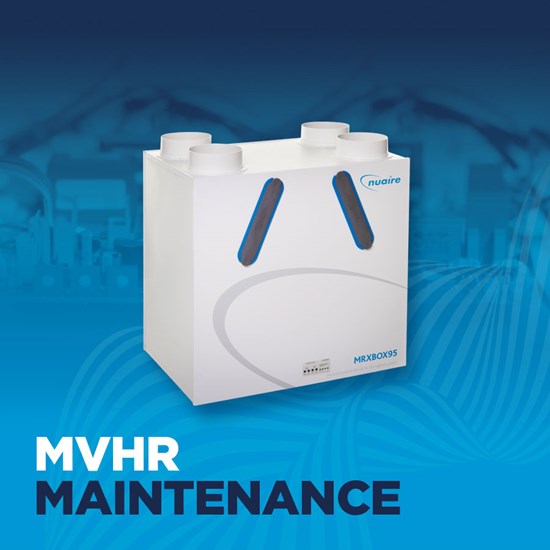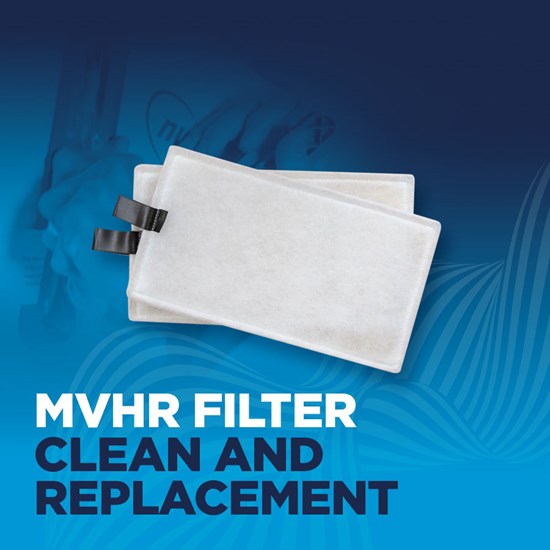 MRXBOXAB-ECO5 Wall Mounted MVHR
Part of Nuaire's Mechanical Ventilation with Heat Recovery (MVHR) range, suitable for medium-sized new build properties.
Our MRXBOXAB-ECO5 unit has been designed with automatic 100% bypass as listed on the SAP Product Characteristics Database (PCDB).
The units operate by continuously extracting moisture-laden air from 'wet' rooms within the property and at the same time drawing in fresh supply air from outside. The heat from the extracted stale air is recovered via a heat exchanger inside the heat recovery unit which becomes tempered then filtered before supplying into the habitable rooms, creating comfortable and well-ventilated homes.
The heat exchanger block within these units can recover up to 95% of the normally wasted heat. The two independent fans have full-speed control for background and boost ventilation rates. 
The MRXBOXAB-ECO5 has a summer bypass function. This feature activates automatically and attempts to maintain the home at a comfortable temperature. For example, if the outside temperature is warmer than the inside, the unit will continue to draw air through the heat exchanger. If the house is warmer than outside, the unit will bypass the heat exchanger and draw air in directly from outside.
This size unit is suitable for ventilating kitchens and up to seven wet rooms. It is also designed to be compatible with the latest generation of controls and sensors.
ECO5 Range including Acoustic Models
Technical Information
Due to its intelligent and smart design, there will be no reduction in airflow when operating in bypass mode resulting in balanced performance. The MRXBOXAB-ECO5 is designed to provide optimised balanced (supply and extract) mechanical ventilation with heat recovery and both are listed on the PCDB.
The unit is compact enough to go into a cupboard space, as well as being powerful enough to ventilate kitchen and up to 7 wet rooms.
Additional Information 
Opposite handed configuration available.
Summer/Winter Switch (optional)- A two-position switch allowing occupant to have direct control of heat exchanger bypass.
Automatic Bypass - In warmer months this function automatically activates to ensure the property is being well-ventilated and comfort levels are maintained in the home by continuously drawing in fresh filtered air into the habitable rooms.
Features & Benefits

High Efficiency
Heat exchanger is up to 95% efficient resulting in low SPFs and a high SAP score

Healthy Living Environment
Improves indoor air quality and prevents condensation by keep moisture levels low
Meets Regulations
SAP recognised and meets Part F & L of Building Regulations

Lightweight and Compact Design
Can be mounted on a wall or in a cupboard, reducing overall noise levels and making less obtrusive for occupants
Low Maintenance Costs
Easy accessible filters from front cover and no tools required
First Fix and Acoustic Solution
Nuaire's First Fix and Acoustic Solution is designed to not only reduce noise but to improve the installation when wall or cupboard mounting the MRXBOXAB-ECO5
First Fix Solutions MRXBOX-FF5
Nuaire's First Fix box is fixed to the underside of the floor slab at first fix stage of the build. The box has four airflow chambers with optional positions for 204x60mm spigots. Ceilings can then be boarded within the cupboard space easily and quickly without the risk of the spigots not aligning to the fan unit.
Nuaire has created a unique solution that is not only designed to reduce noise significantly, addressing duct and breakout noise, but is visibly appealing for the home occupant. It can be used with or without the First Fix Solution.
Angled Mounting Brackets 7713046
Distribution Box
The MRXBOX-DB5 is fitted on top of the MRXBOXAB-ECO5 before installation and offers a neat arrangement by directly distributing the initial ducting.
Sensors, Switches, and Detectors
MRXBOX95-PIR (Passive Infrared)
A low voltage sensor detects movement and activates system. Incorporates overrun timer and timer adjustments.
MRXBOX95-HUM (Relative Humidity)
A low voltage sensor activates the system when the RH level is above set point. Incorporates overrun timer and RH setpoint level adjustment.
MRXBOX-RFI (Remote Fail Indicator)
If fan failure occurs, the audio-visual indicator will flash a warning.
MRXBOX-VSC (LCD Touchscreen controller)
Simple, intuitive, and discreet, the LCD control puts you in total control of your MVHR system. With the wide range of functions and settings.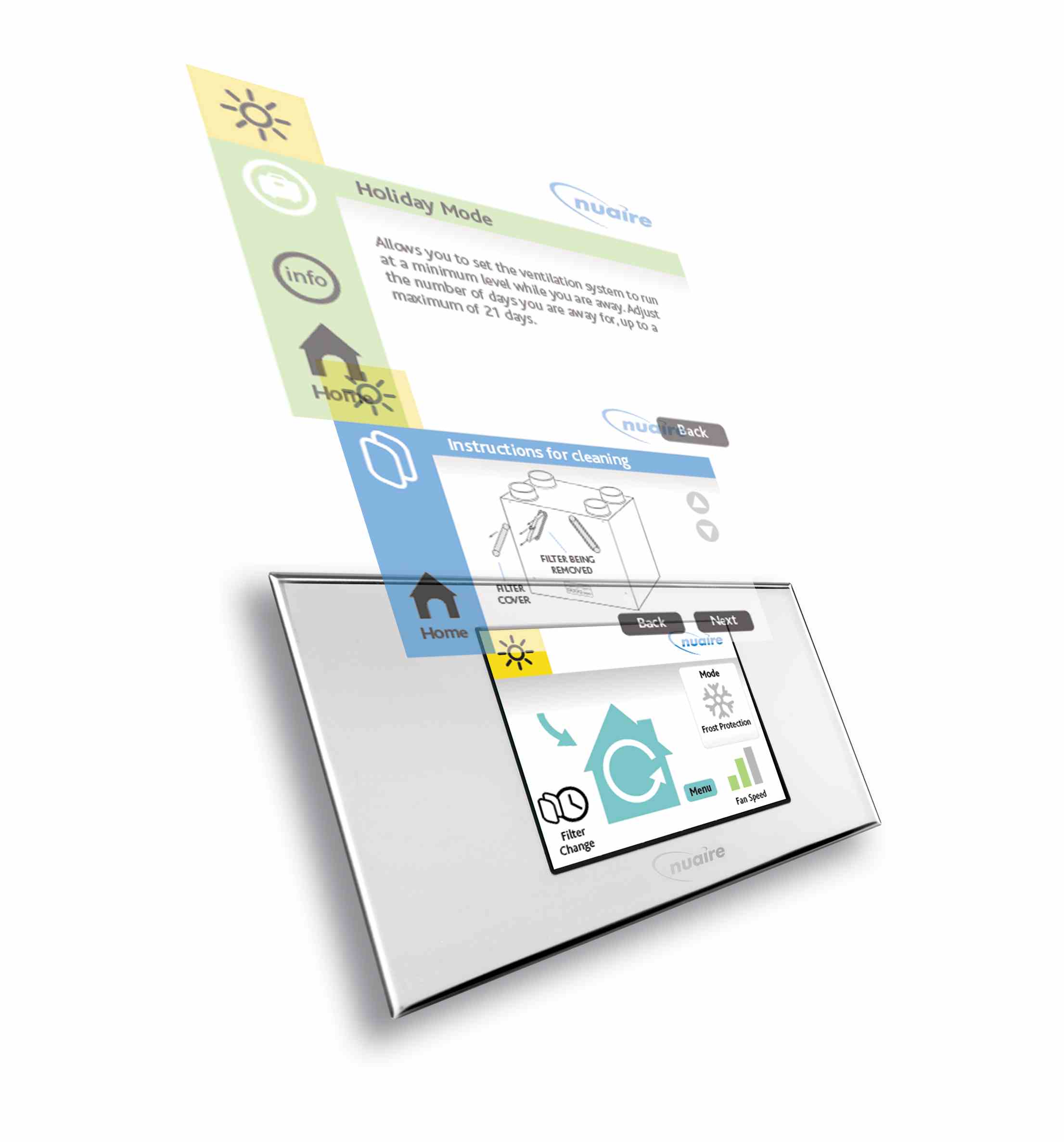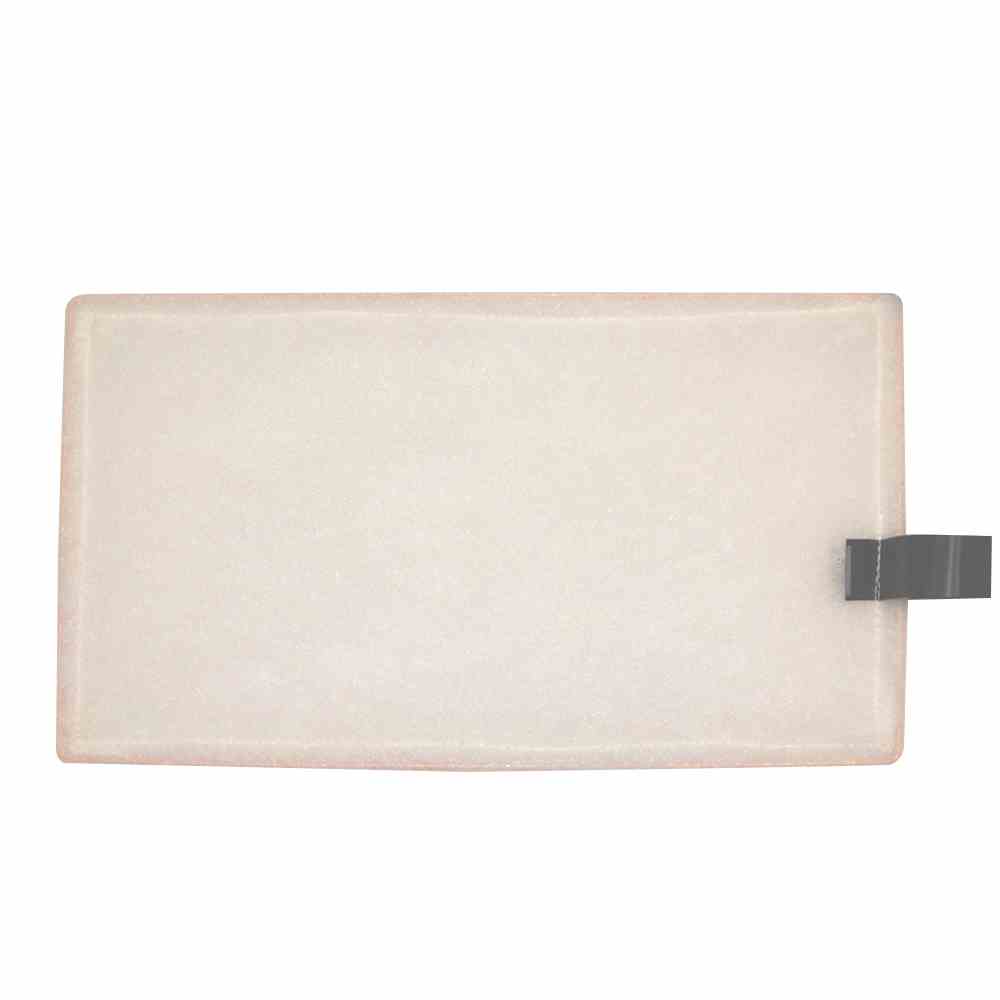 ECO5 Replacement Filter
ISO Coarse replacement filters for, MRXBOXAB-ECO5 model of heat recovery units. Dimension Size 194mm x 347mm
ENQUIRE NOW
If you would like to know more about the MVHR range or have any other questions, please get in touch with us today.
Read More