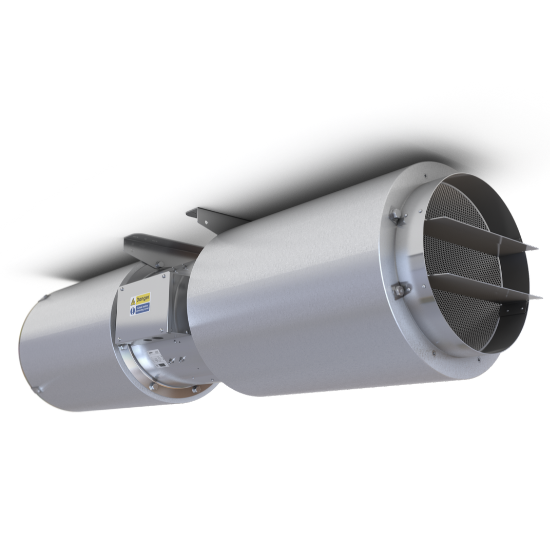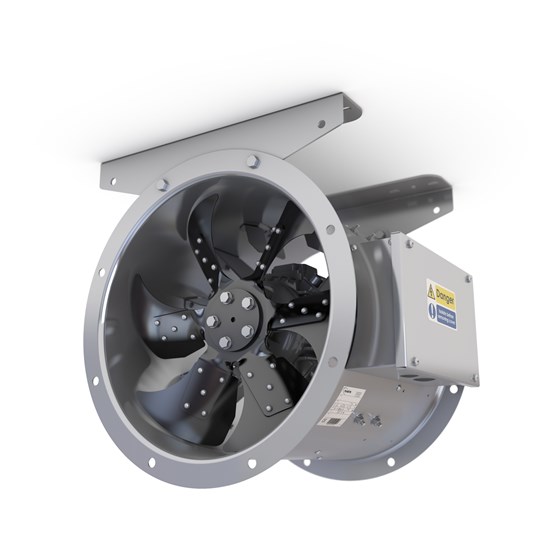 IFC
Low profile car park smoke extraction axial fan impulse range.
Available in either aluminium at 300°C for 2 hours or high-efficiency mild steel blade at 400°C for 2 hours. The IFC range is tested to BS EN 12101-3 for both 300°C and 400°C for 2 hours.
Unit casing is manufactured from pre-galvanised steel incorporating integral guide vanes and two attenuators made from Aluzinc. The inlet silencer has a conical inlet whilst the outlet silencer is standard execution. Inlet guards are fitted for safety purposes and aid in preventing debris from entering the fan.
The IFC range is fitted with a specifically designed airflow detector to direct the Jetstream from the fan at the required angle sufficient to overcome the natural buoyancy effect of smoke. Reversible options are available.
Features & Benefits

Space Saving Solution
Low depth, maximising car park space availability
Cost Savings
Less ductwork and efficient motors reduces running and lifetime costs

Easy Installation
Quick single stage installation
Contact Us today
If you have any questions or queries a member of the team are here to help.
Read More