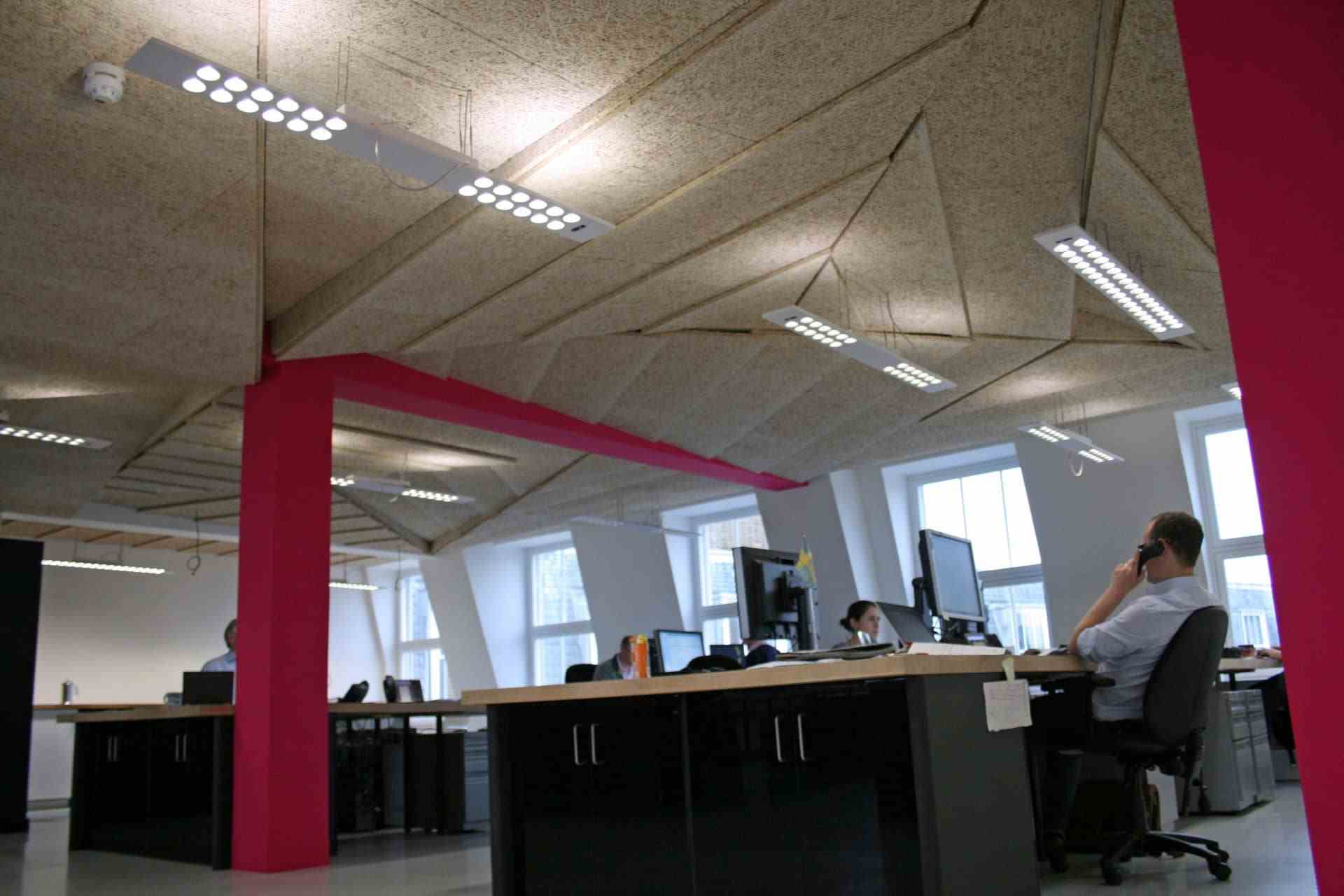 The Project
The refurbishment is almost complete and whilst boxes are emptied and desks occupied, the consultancy's ambitious energy reduction measures are being put to the test. Occupying 250m2 on the fourth floor of a 1950s office block, the new premises were given a Cat. A fit out in 2011, but, without any energy improvements made, the office space required a complete upgrade to its heating and ventilation systems, glazing, and thermal insulation.
The Solution
Joel Gustafsson, senior engineer at Max Fordham has worked with Nuaire for several years and has specified Nuaire's energy-efficient XBC heat recovery range on a variety of projects, including high profile university developments where low breakout noise is an important factor in the choice of ventilation.
The XBC takes full advantage of Nuaire's Ecosmart control solution, utilising multiple room based CO2 sensors, and a control interface pack to orchestrate connections to and from other devices. The system is designed to offer three distinct user-selectable modes: supply air warming, fresh air cooling and neutral, whilst automatically regulating fan speeds according to demand.
Joel explained: "The Ecosmart control has helped us create a scenario that is quite specific. It has given us control of our CO2levels, the ability to increase fan speed for ventilation free cooling during the swing seasons and the ability to interface with our heating system."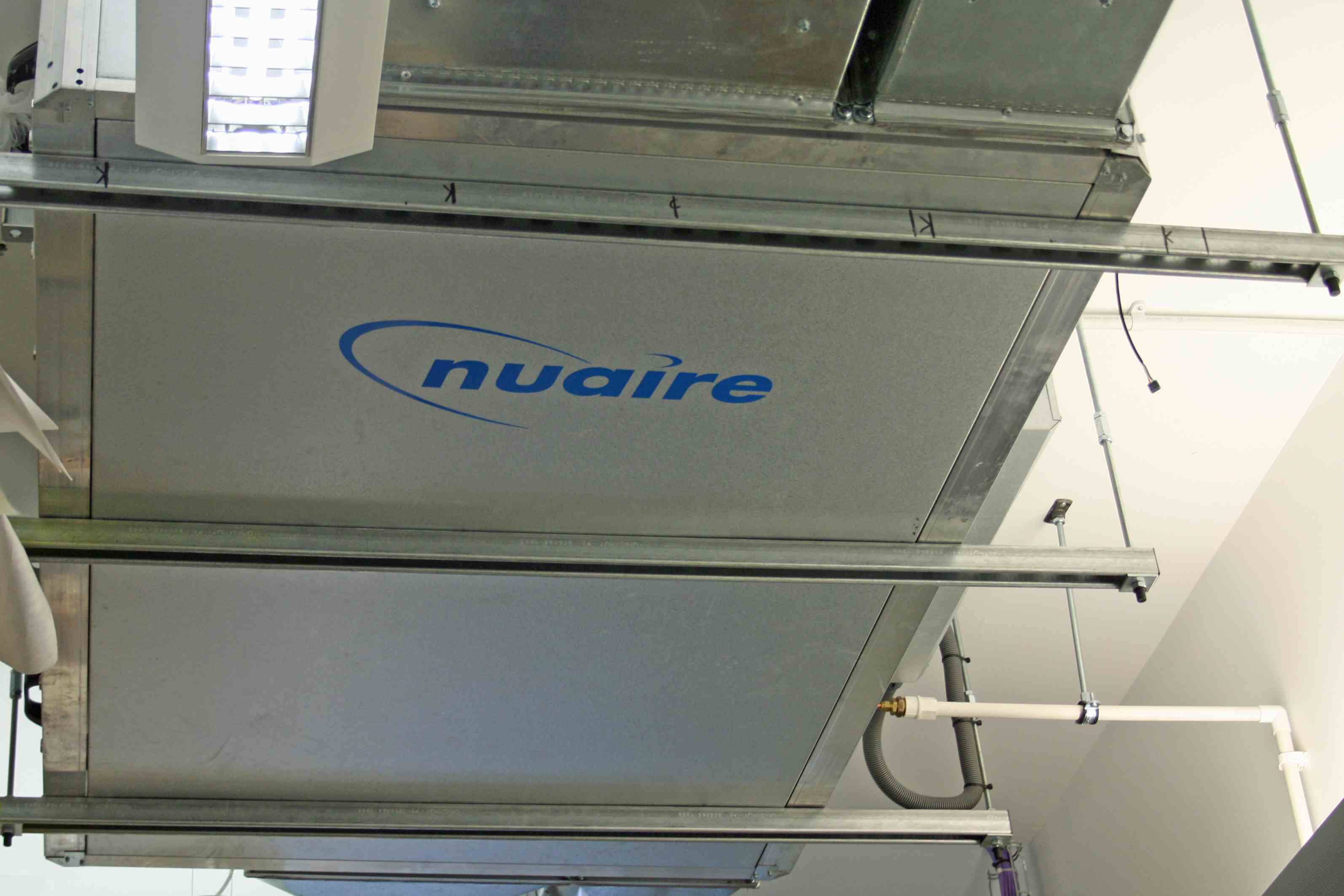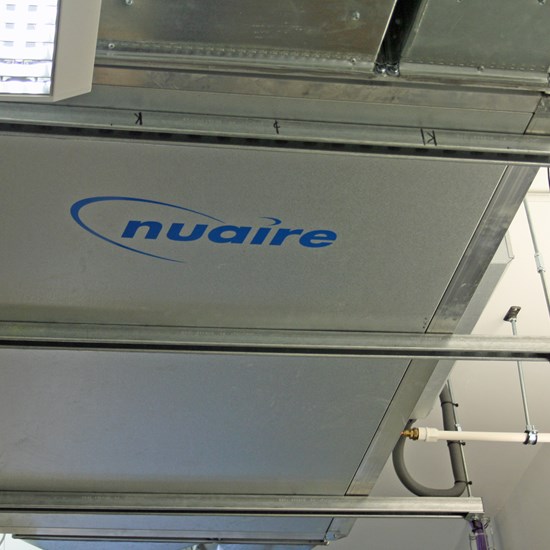 The addition of the XBC has helped Max Fordham achieve the final 5% of their overall energy reduction plan, this equates to an ~50% reduction once the fabric improvements are taken into account. The office is now expected to run on just 2MWh per year.
The success of the overall building performance in keeping to these targets will be proven over time with variables such as changing occupancy levels and weather being critical to the actual energy use. Andrew Bott, Consultant Sales Engineer at Nuaire worked closely with Max Fordham to develop the Ecosmart control solution required to carefully regulate the system in harmony with the other connected services, and ensure that everything runs smoothly. He said: "When a consultancy as highly reputed as Max Fordham includes your equipment in their company offices you know you have a really good product."Read Alex Smith's take on this ambitious project in the May edition of CIBSE Journal
Joel explained: "I choose Nuaire products because they are reliable and the build quality is excellent. We selected the XBC fan for the office redevelopment due to its high heat exchange efficiency and low power consumption. The office is heated by direct electric and was originally fitted with 36kW of storage heaters which were swiftly removed. Our aim was to achieve zero heating and we got close with a calculated total heat loss of 4kW. The XBC was critical to achieving this. The XBC was essentially the last piece in the jigsaw after improvements to the roof, insulation and glazing."
                                                                                       Joel Gustafsson, senior engineer at Max Fordham
Contact Us
If you would like to know more about this case study please get in touch with us.
Read More