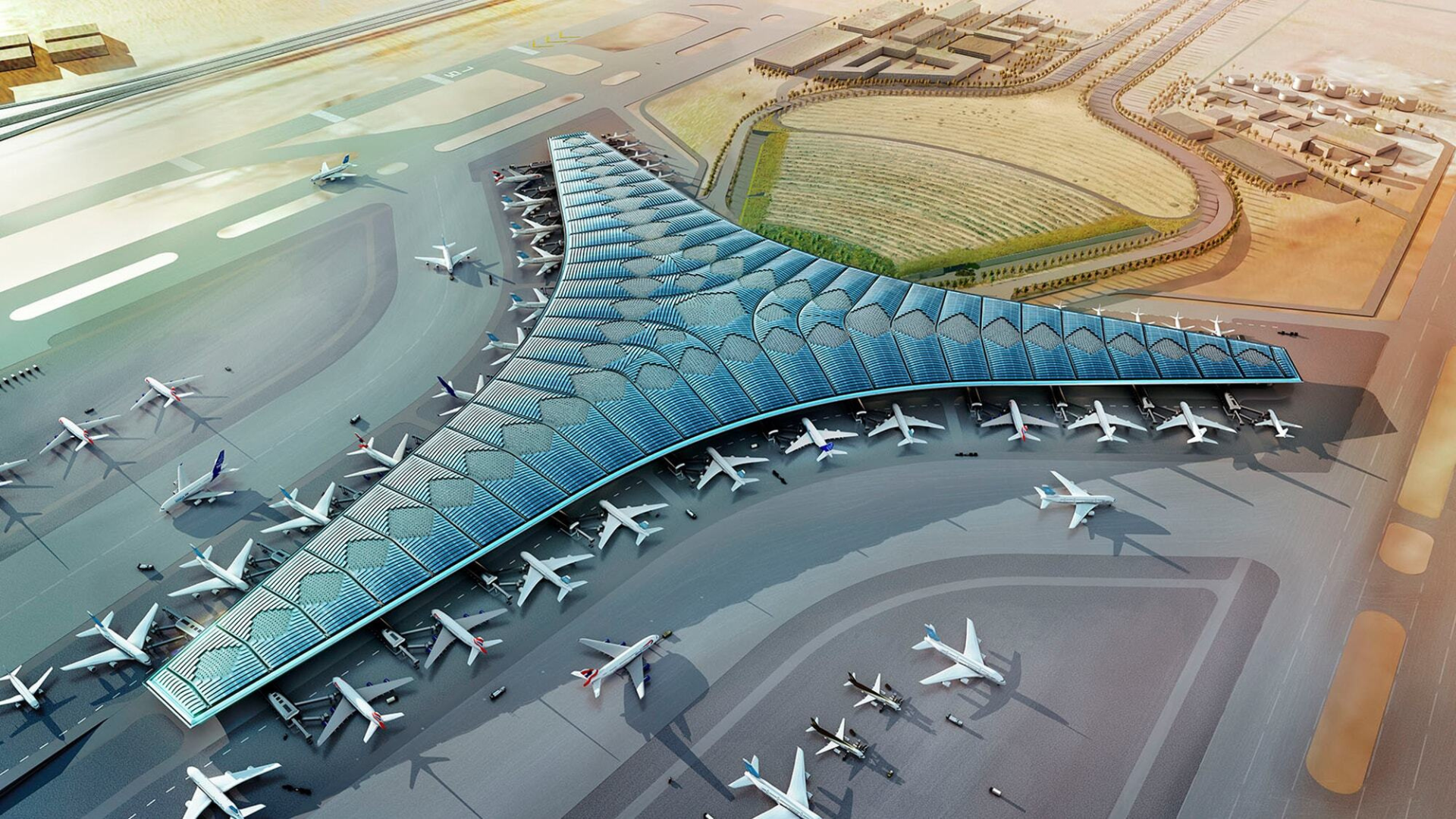 The Project
Project: Kuwait International Airport Terminal II
Client: Ministry of Public Works
Products: Nuaire SQFA, Ambient Axial fans, Smoke Exhaust fans and ATEX fans
Application: Fresh and Exhaust Ventilation
Currently ranked as the 10th busiest airport in the Middle East, Kuwait International Airport has ambitious plans to join Dubai and Doha at the top of the list with the construction of a second terminal. The first phase of the Terminal 2 expansion is set to increase the airport's passenger capacity to 25 million passengers per annum.
But that's not all, the Kuwait Ministry of Public Works has also set its sights on attaining the title of 'the world's largest LEED Gold-Certified building'. Upon certification, the Kuwait International Airport Terminal 2 will be one of the first passenger terminals in the world to achieve Gold LEED status.
Two key considerations in the awarding of the prestigious LEED certification are energy efficiency and indoor air quality. According to the U.S. Green Building Council, buildings must be energy efficient, while also providing those inside with quality indoor air. With our own aspirations of becoming net-zero by 2050, Nuaire has paved the way for energy efficient, sustainable ventilation solutions, which helped secure the £500,000 contract.
In fact, we even manufactured bespoke, large duty ATEX fans that are designed to conserve energy and reduce carbon emissions. We pride ourselves on going above and beyond for our clients; inventing, designing, producing and delivering the ideal bespoke solution to meet their projects' specific needs. The sustainable ATEX fans are strategically engineered to maximise efficiency without compromising performance. Our products were selected as the best choice for supporting the client's goal of reducing overall energy consumption by 27% in comparison to a reference building designed under the ASHRAE 90.1-2007 standard.
The project required specialist solutions across four buildings, each with its own unique set of requirements. Our extensive portfolio, consisting of over 40,000 product lines, was able to fulfil the wide range of applications, which called for everything from ambient axial and general exhaust fans, right through to smoke extract and explosion-proof systems. Each and every Nuaire ventilation solution is subjected to stringent testing in our AMCA accredited laboratory to ensure the highest level of safety and comfort for airport visitors.
Contact Us
If you would like to know more about this case study please get in touch with us.
Read More