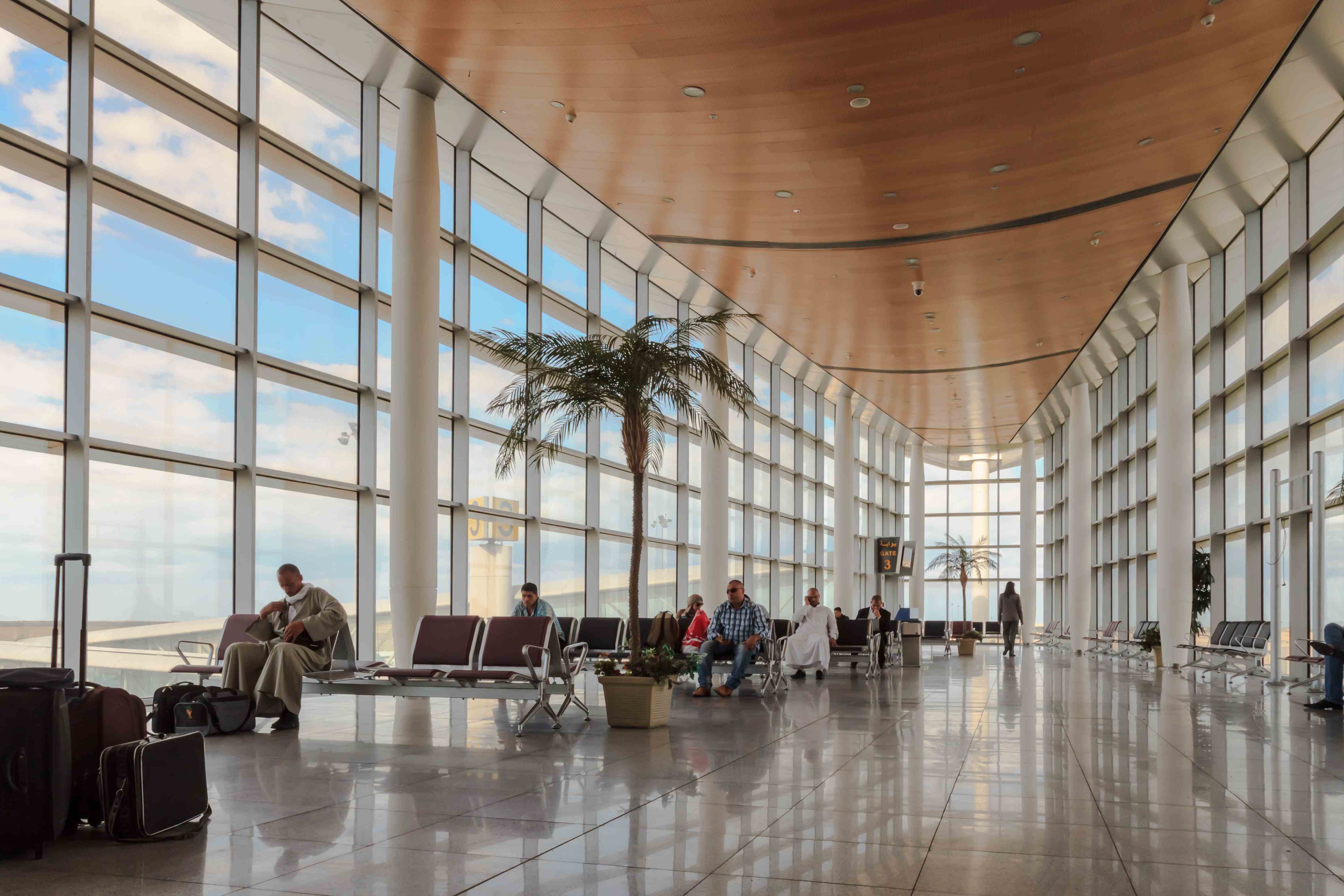 The Project
Project: Borg El Arab International Airport, Alexandria City, Egypt
Client: Egyptian Holding Company for Airports & Air Navigations
Products: Airmovers, DAVE, SQUIF, Axial Inline, EZPLATE, and Terminator Roof Fans
Application: Ventilation
Egypt has recently witnessed rapid growth in its civil aviation sector. Due largely to economic and population growth, passenger movement across all airports increased by 88% in just 10 years, from 18 million in 2002 to 34 million in 2012. With no signs of this growth slowing in the near future, and with Alexandria International (El Nouzha) Airport already struggling to cope with the influx of regional and international flights, it was decided to modernise and extend the other airport within Egypt's second largest city: Borg El Arab International Airport.
The extension project included the construction of an additional 36,000m2 passenger terminal, with the capacity to serve an extra four million passengers a year. It also included the construction of taxiways, to improve the convenience and safety of air transportation in Egypt. Nuaire was appointed by the Egyptian Holding Company for Airports & Air Navigations (EHCAAN) to supply ventilation systems for the airport's extension. The three-year project, which began in 2019, was our first venture into the Egyptian transportation industry.
When choosing the right partner for this project, there were several factors to consider; firstly, the EHCAAN required ventilation with low noise transmission levels. Our Airmovers were perfectly suited for such an application, designed with high-performance applications in mind to produce the lowest noise-to-duty ratio possible. And, thanks to our patented 'floating fan' technology - in which the casing construction creates an air pocket between the two layers, to remove the need for additional anti-vibration mounts - our indoor ventilation systems, such as DAVE, were also supplied, due to their quiet and effective operation.
EHCAAN also required quality ventilation systems that operate to the highest levels of efficiency. Sustainability was a key consideration for the Company as a result of the airport extension project's alignment with Egypt's Vision 2030. For this reason, our extensive selection of ventilations systems, all designed to maximise efficiency and minimise energy output, offered the perfect solution. For example, our robust and energy-efficient Terminator roof fans are compatible with Ecosmart controls, which provide the most energy-efficient and cost-effective ventilation solution. This allowed us to meet all product specifications, with superior technical and project support as standard.
Above all, Nuaire puts quality at the heart of its processes, and it is guaranteed in each and every one of our products. As the first British ventilation company to become BSI-accredited, we have a reputation to uphold. All of our products undergo rigorous testing in our multi-million-pound, AMCA-accredited facilities, to ensure that they meet the latest industry standards. These include two reverberant chambers, which test for both aerodynamic and acoustic performance. This thorough approach to product design and testing ensures that our ventilation systems are well-suited for indoor commercial spaces with high levels of pedestrian traffic, such as airports and civil
aviation spaces.
Contact Us
If you would like to know more about this case study please get in touch with us.
Read More