The Health Risks of Damp and Mould and How to Prevent them
Damp and mould inside properties is caused by excess moisture and poor ventilation.
The Health Risks of Damp and Mould and How to Prevent them
Damp caused by condensation can lead to black dots and dark green stains appearing around window frames, on walls and ceilings, and even on or behind furniture. These dark marks are mould, a type of fungus.
This fungus is present almost everywhere, including in the air. Small amounts of mould in the environment do not pose a substantial risk to healthy people with regular immune system function. However, those more sensitive to mould spores can develop respiratory problems.
When in large enough quantities, these mould spores can cause ill health in almost anyone. The health risks include skin rashes, headaches, aches and pains, a dry cough, irritated eyes, sinusitis, and may even worsen allergies and asthma.
The black mould will continue to grow until the source of the moisture has been removed.
Identifying the Problem
No two instances of mould growth around the home will look exactly alike, but the tell-tale signs of black mould in a property include:
A musty smell
Dark coloured specks on walls, windowsills, the ceiling, or inside cupboards
Signs of condensed water vapour on windows, windowsills, and walls
Cracking paint and peeling wallpaper
Walls that feel cold and damp to the touch
If left untreated, it can cause damage to paint or wallpaper, décor, and potential health issues due to the volume of spores produced.
Treating and Preventing the Problem
The most significant contributor to damp and black mould is excess moisture from everyday living and poor ventilation. The average family of four can produce approximately 18 litres of water a day, which means moisture needs to be ventilated continuously.
If moisture cannot escape the property, it will pool on cold surfaces and organic materials will absorb the water vapour and begin to feel damp. Combined with the mould spores from the air, they will begin to germinate, creating unsightly stains and causing problems in the property and to your health.
Below are some tips to treating the build-up of excess moisture:
Keep lids on pans when cooking
Dry clothes outside rather than using radiators
Vent the tumble dryer to the outside
Avoid using paraffin heaters or flue-less bottled gas heaters
Open windows to vent excess moisture
Use extractor fans in bathrooms and kitchens to vent the excess moisture to outside
Use continuous ventilation to vent stale air from the whole house
Insulate and draught-proof the home
Keep the heating at a constant temperature to prevent cold patches
Prevention is better than cure and the best solution is to mechanically remove the excess moisture from the air.
Extractor fans in kitchens and bathrooms help remove the excess moisture in the air from showering, cooking, and cleaning. However, they can do little to stop the damp and mould growth that develops in other areas of the property from everyday activities.
Whole-house Ventilation Solution
The ideal solution is to improve ventilation and lower the humidity throughout the property. Not only that but replacing damp air with fresh and filtered air can create a healthy living environment.
When it comes to retrofitting houses, flats, apartments, and even bungalows, it's important to choose the right ventilation system for the size of the building to ensure the system is working effectively. For example, multi-occupancy buildings should have a suitable flat ventilation system. Bathrooms should also have a suitable bathroom extractor fan to combat condensation.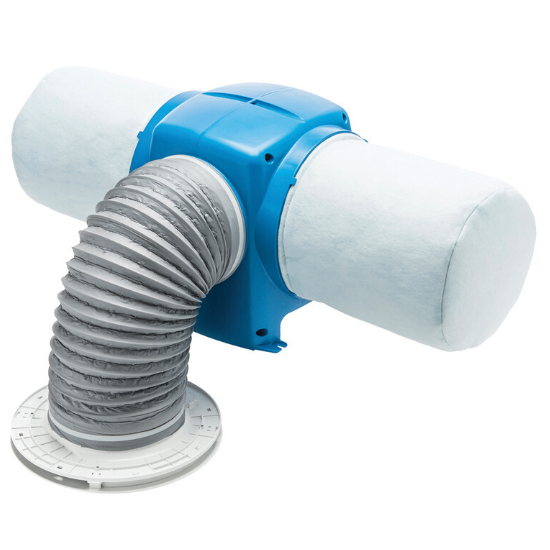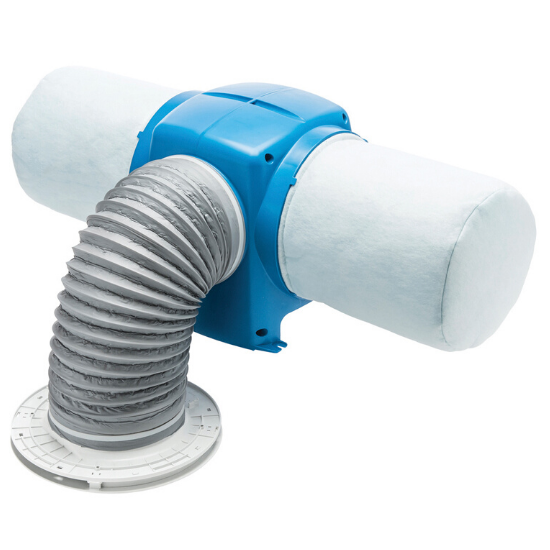 Positive Input Ventilation (PIV) Drimaster ECO Range
Works by pushing fresh, filtered air into the property
Is best for houses with lofts
Different model types to suit the property needs
Removes indoor air pollutants from the property
 Compliant with Building Regulations
5 years warranty
Positive Input Ventilation (PIV) Flatmaster
Works by pushing fresh, filtered air into the property
Is best for properties without lofts
Has a heater element to prevent cold drafts
Removes indoor air pollutants from the property
Compliant with Building Regulations
5 years warranty