Five Things You Need To Know Before Ducting Your MVHR System
Today's market offers the self-builder multiple options for every product they want to install into their dream home, and ventilation is no different.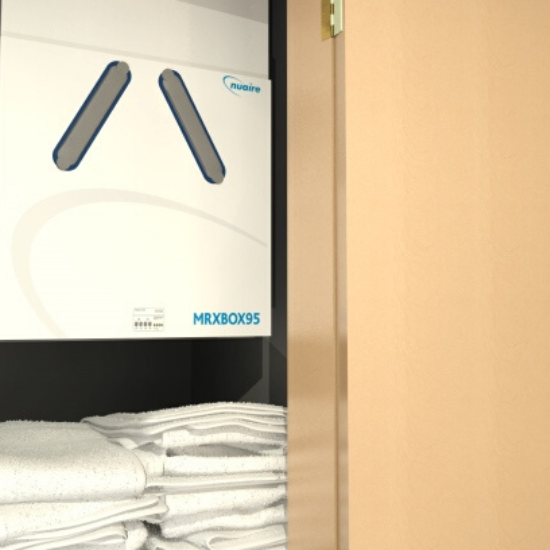 5 Things You Need To Know Before Ducting Your MVHR System
By Llyr Davies, Residential Business Development Manager - September 2014 
A vital part of any MVHR system is the ducting selection, and as always, there are several options to consider and regulations to meet. There are many measures outlined in the building regulations that need to be met to ensure your installation is compliant, ranging from the size of the ducting used, insulation thickness and whether it's rigid or flexible.
1. Insulation
One key measure is the need for the ducting located in a cold area (e.g. loft space) to be insulated. The insulation needs to be the equivalent of 25mm thick and have a thermal conductivity of 0.04W/(m.k) or less. This ensures that condensation doesn't form due to the difference in air temperature inside the duct compared to the air temperature in the cold space. If you don't have a loft space, there is still a need for insulated ducting on the intake and exhaust legs of your ventilation system, as they will be carrying cold air in a warm space. The necessary level of insulation can be achieved by wrapping PVC duct in a layer of mineral wool, for example, or by using a one-piece, insulated duct such as Nuaire's thermal ducting.
2. Size of Duct
The two most common sizes used are 125mm diameter circular and 204mm x 60mm rectangular duct. You may choose between these two sizes to suit your build, whether you have a shallow service void where the rectangular duct would be best or if you're constructing using webbed joists where the circular duct may be most suitable. However, it is also important to remember that if you have a large volume of air being distributed around your home, a larger size duct may be utilized to keep in-duct air velocities as low as possible. This helps keep the pressure resistance lower and your MVHR unit running more quietly.
3. Type of Duct
The majority of fully installed systems in the UK would comprise PVC ducting with a certain amount of insulated wrapping. But there are several new products on the market that make the humble PVC ducting even easier to install and more efficient overall: products such as self-sealing connectors, which negate the need to manually tape and seal each connection whilst also achieving a very good level of airtightness.
4. Branched or Radial?
A branched ducting system would have a central duct leg with T-pieces located along its length to branch off to each room that requires ventilation. This is a widely used method of supplying and extracting the air around a house. You can incorporate different sizes of ducting in the system and have silencers installed where desired. A radial ducting system would involve having two manifold boxes connected back to the MVHR unit, one for extract and one for supply. A semi-rigid length of 75mm circular duct is extended to each room from these manifolds to provide adequate ventilation. This method is becoming more popular as it allows a certain amount of flexibility in the install stage.
5. Steer Clear of Flexible Duct
Building regulations will only allow a maximum length of 300mm of flexible ducting to overcome obstacles. Although it may seem a quick and easy way of running the ducting throughout your build, there are many drawbacks, not least its non-compliance. Flexible ducting will increase the resistive pressure applied to your MVHR unit compared with the rigid duct. This, in turn, can negatively affect the unit's performance by increasing the fan speed and noise whilst lowering its heat recovery efficiency.
Contact Us
If you're building your own home and would benefit from MVHR and ducting advice tailored to your build, please contact Nuaire directly on 02920 858500.
Read More