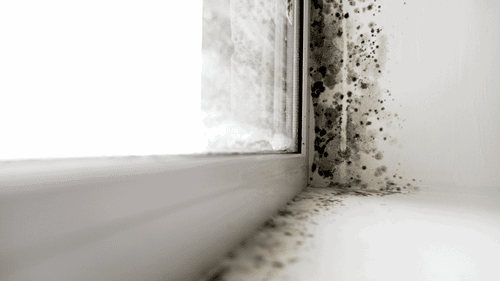 Understanding the Problem
Excess moisture is produced by everyday activities like bathing, cooking, washing and drying our clothes inside, and even breathing. Condensed water provides the ideal conditions for mould spores already in the air to germinate and grow, damaging your walls, furniture and clothes, and contributing to health problems.
The humidity can also increase the number of dust mite allergens in the home, which aggravates the symptoms of asthma. Buildings are now being made as energy efficient as possible to stop heated air escaping, and there are limited ways for fresh air to get into the property to counteract the humidity in the atmosphere.
What impact does this have on your property?
Left to its own devices, a condensation problem will often lead to mould growth in the home and can even penetrate walls and get into cavities, which can actually cause structural damage over time. Even if things don't escalate to this level, other costly issues such as peeling paintwork and bubbling wallpaper can all be attributed to poorly managed moisture levels.
Condensation can also damage personal belongings and furniture, too. Mould can grow on almost anything, and once it's taken hold it can be terribly difficult to remove entirely. Musty smells will often remain long after visible signs of the problem have been taken care of, leaving you with little option but to throw away the offending article and start again.
Nuaire's Residential Product Manager, Wendy Thomas explained: 'By tackling the cause of condensation dampness with the installation of PIV, Social Housing and Landlord providers can not only minimise disrepair claims, but can reduce calls to problem properties by taking this preventative measure. Our range of Drimaster-Eco products remains the most effective method of alleviating and preventing condensation dampness and its associated health problems'.

 
Click the Play button to watch our Mould and Condensation Video
Contact Us today
If you have any questions or queries a member of the team are here to help.
Read More