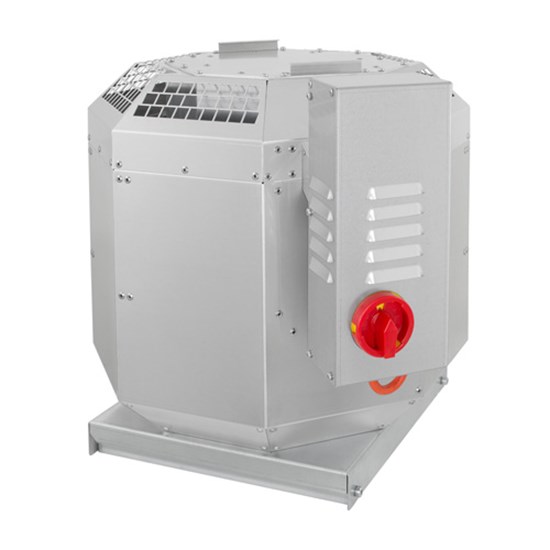 NVU
Range of vertical up-blast units suitable for both ambient and high-temperature applications.
Ideal for commercial applications such as kitchens, cinemas, theatres, and shopping centres. These high-performance units are mounted on the roof in a vertical orientation, saving space and eliminating the need for void space installation.
Units feature a bifurcated arrangement with the motor out of the airstream. This technology means that the motor cannot be damaged over time by a build-up of grease or other air pollutants.
Units are manufactured from seawater-resistance aluminium, making them suitable for coastal applications.
Learn more about commercial roof extractor fans from our experts.
Features & Benefits

Bifurcated Motor
'Out of the airstream' motors are ideal for dirty extract or grease-laden air

Quiet Operation
Metal construction reduces overall noise levels

Demand Ventilation
Fully speed controllable

Dual Operation
Suitable for 200°C and one-off 400°C/2hr.
Contact Us today
If you have any questions or queries a member of the team are here to help.
Read More