Product Images
IAQ-BOX Video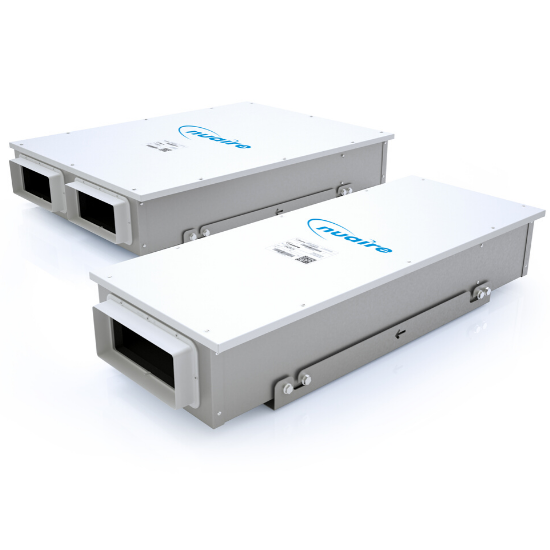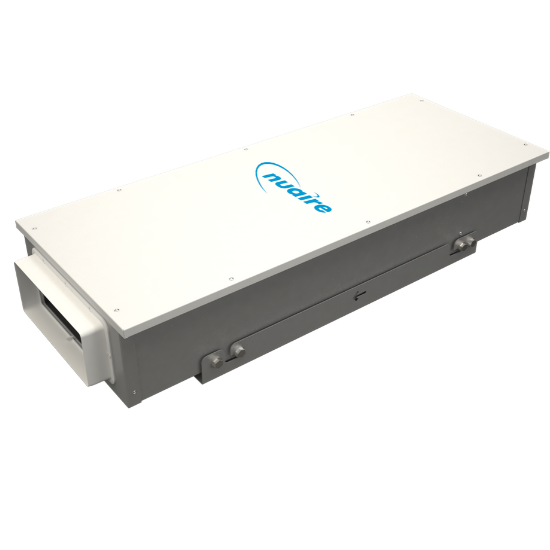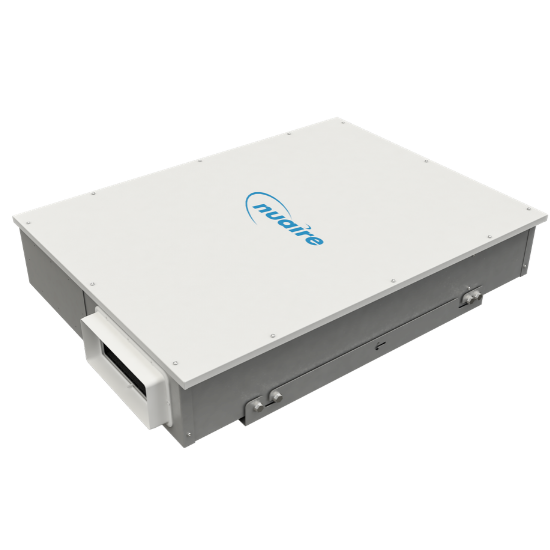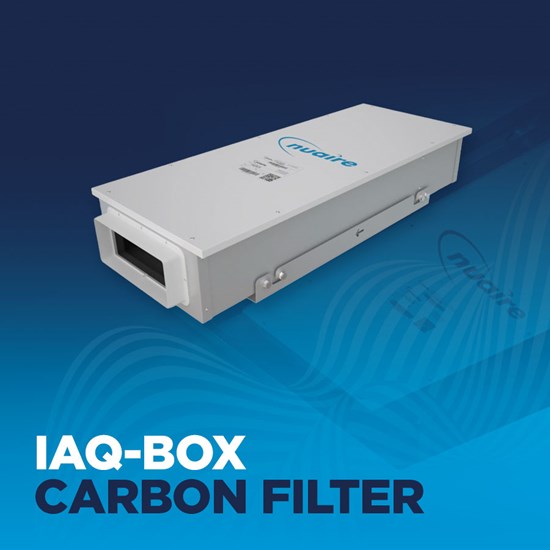 IAQ-BOX
Nuaire's IAQ-BOX is a a powerful in-line carbon filter, for ceiling voids that remove up to 99.5% of Nitrogen Dioxide from the air - the highest level currently available.
The in-line carbon filter has been designed in response to increasingly demanding building regulations and indoor air quality initiatives that have become a necessity in the modern building industry.
It is independently tested by the BRE, proving to be the most efficient carbon filter on the market with the highest percentage of NO2 removal and the lowest airflow resistance figures.
IAQ-BOX is an in-line carbon filter which comes with a choice of PM10 or PM2.5 pre-filters and is soundproof acoustic ventilation solution. It is suitable for specification and will predominantly be used within the Residential New build industry.
Units come with a 5-year warranty: 1-year parts and labour, remaining 4 years parts only (UK & Ireland Only). Find out more about our new build ventilation systems.
Features & Benefits

Powerful Carbon Filtration
Removes 99.5% of NO2 with choice of pre-filters for increased particulate matter filtration

Independently Tested
Tested and verified by the BRE
Meets Regulations
Meets latest regulations and governing body initiatives

Easy to Maintain
Unique single-cell carbon filter is simple to remove and replace
Contact Us today
If you have any questions or queries a member of the team are here to help.
Read More
IAQBOX-S 3D model 
The IAQBOX-S offers a unique approach in carbon filtration by using a single cell carbon filter to refine polluted outdoor air that MVHR systems bring in to properties.
There is also an option of a PM2.5 pre-filters to further enhance the filtration of polluted, outdoor air when it enters the property. The code for this unit is IAQBOX-S-PM2.5