Nuaire Wins Gold at the H&V News Awards 2020
H&V News Award
25th November 2020 saw the annual H&V News awards, recognising and rewarding excellence in the HVAC and building services industry, hosted virtually for the first time.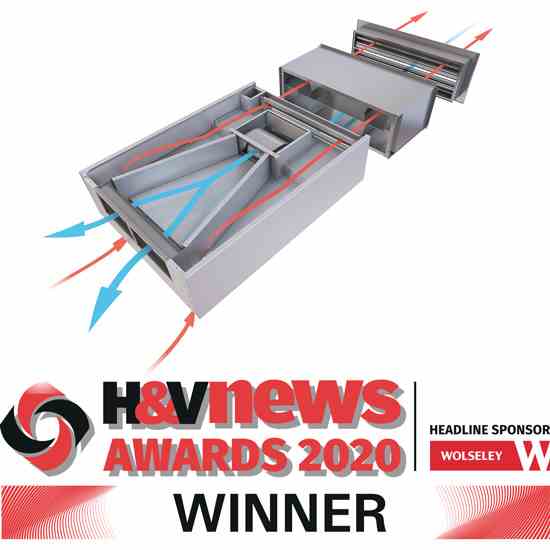 2nd Year Running 
Nuaire have scooped the prestigious Air Movement Product of the Year Award.  This year's winning product, the XBOXER Hybrid unit, saw off competition from some industry big hitters in this highly coveted category.
The XBOXER Hybrid range combines mechanical and natural ventilation technology. Coming from a mechanical background, Nuaire looked at the project from a different point of view from the natural ventilation manufacturers who dominate the hybrid ventilation market. As such, during development, several issues with the standard practice currently being used by hybrid units on the market were picked up and engineered out by the Nuaire team.
Natural Ventilation Market 
Already winning several marketing awards this year for the campaign around the same product, this latest win sees Nuaire confirm their position as mechanical ventilation manufacturers in the natural ventilation market. In the end, Nuaire proved their campaign strapline to be true – not all hybrids are a good idea, but with XBOXER Hybrid ventilation you get the best of both worlds.
For more information on the XBOXER Hybrid range, visit www.nuaire.co.uk/hybrid or call us on 029 2085 8200.
"This winning product was judged a very simple innovative system that has had its design considered in the round – taking in quality, cost, maintenance and environmental impact." - H&V News Awards Judges