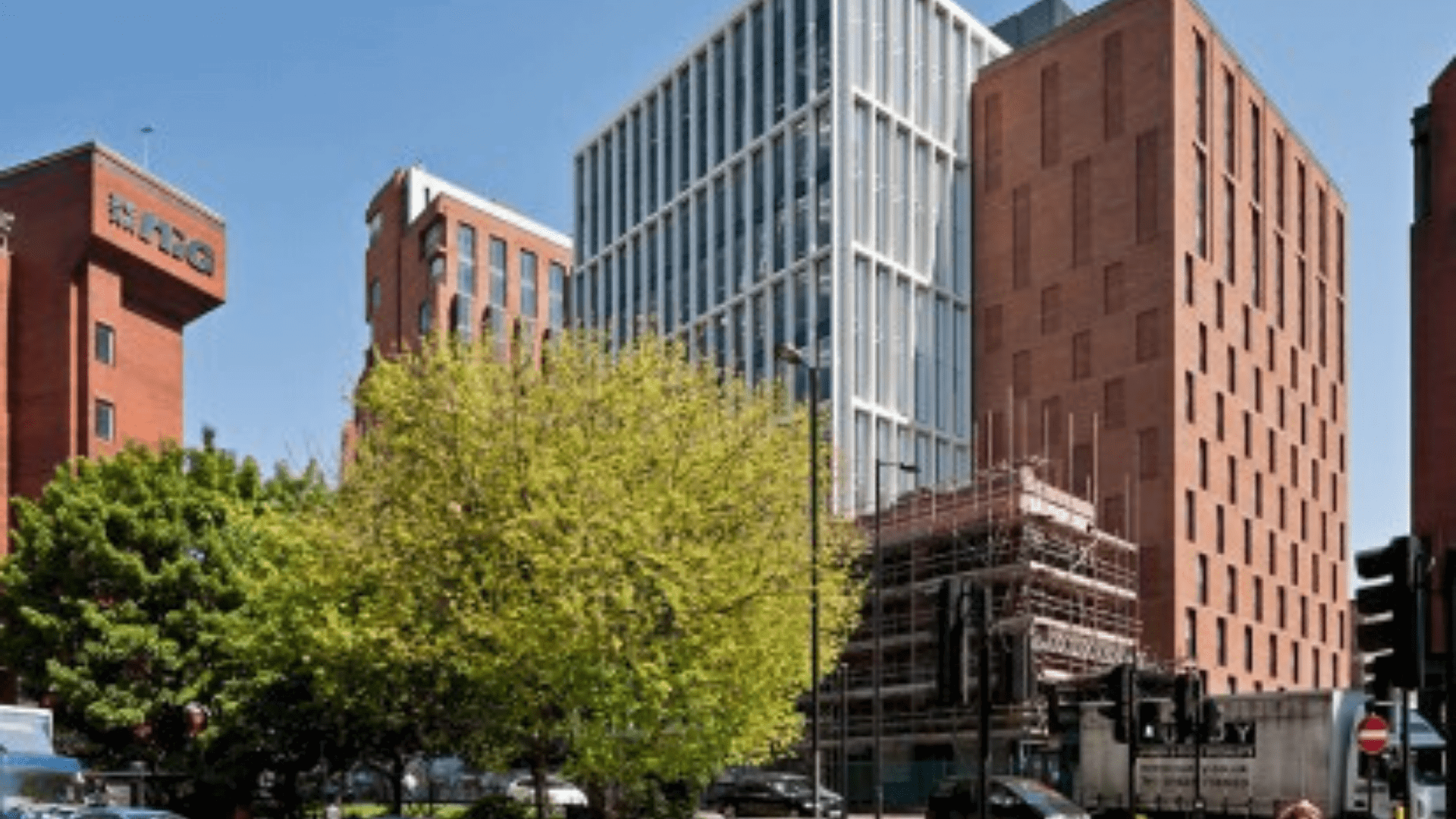 The Project
10 East Road is a 40,000sq/ft building development in Hackney, London. The first block is a residential building for iQ Property Partnership and will provide 661 studio apartments for student accommodation, due for completion in June 2012. The adjacent ten-storey office block and 12-storey hotel, both for Rocket Investments, provide 67,549 sq/ft of commercial office space and a 230 bedroom hotel, leased by Premier Inn. Both were completed in November 2011.
Ardmore Construction was responsible for the design and build of the mixed development and appointed Airtech Ventilation to manage the ventilation install. A Caerphilly-based firm which manufactures, supplies and installs sheet metal duct work systems, Airtech Ventilation specified Nuaire Air Handling Units for the jobs. Already advocates of Nuaire fans for over ten years, the firm purchased Nuaire AHU's for the development.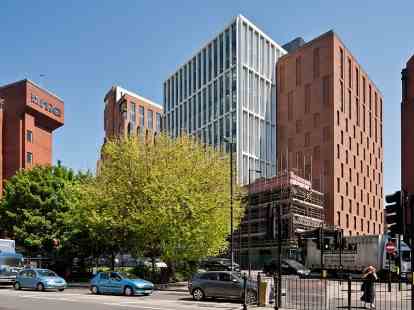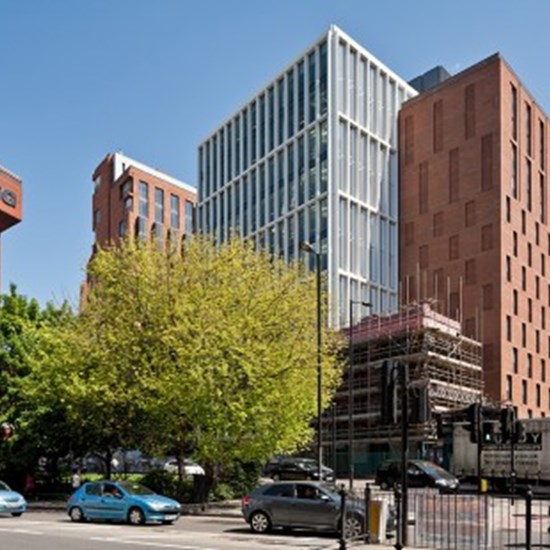 The Challenge
Whilst the crane being on site for a limited time caused problems, the supply and positioning of the AHU's onto the 12th and 13th floor roof space of the hotel building was fairly straightforward. The AHU's arrived on site in modules and were craned up onto the roof onto plinths.
The Solution
11 units in total of various dimensions and duties which were designed to be broken down into manageable sections that could be placed into a construction lift that ran up the outside of the building. The units were developed using the AHU selection software which allows AHU's to be developed automatically to the customer's needs.
These particular units ranged from large Thermal wheels delivering 5m3/sec to smaller supply only units delivering 0.4m3/sec. An example of one of the units and the respective data can be seen below:
Full detailed approval drawings are generated in real time for the units together with weights and performance data. Dual fans were been selected in this instance delivering 5.37m3/sec @ 334Pa external. The units were delivered in 3 sections to site so that it could be lifted into position easily.
The units were delivered in sections with full weatherproof enclosures. The supply air path consisted of a weatherproof inlet damper; a 58kW frost coil; Energy Saving G4 panels filters and Eurovent Certified F5 Bag filters; High efficiency Thermal wheel recovering more than 65% of the extract air energy; high efficiency, backward curve dual plug fan set; Secondary G4 panel filter set; 6-12ºC Chilled water coil; 80-60ºC reheat LPHW coil. Full technical data sheets were available for Airtech Ventilation at a touch of a button and the result of any alterations to the unit could be seen real-time – ensuring that our customer was getting the unit he wanted. All of the components were easily accessible through single action multi-cam doors, ensuring that maintaining the units is a simple.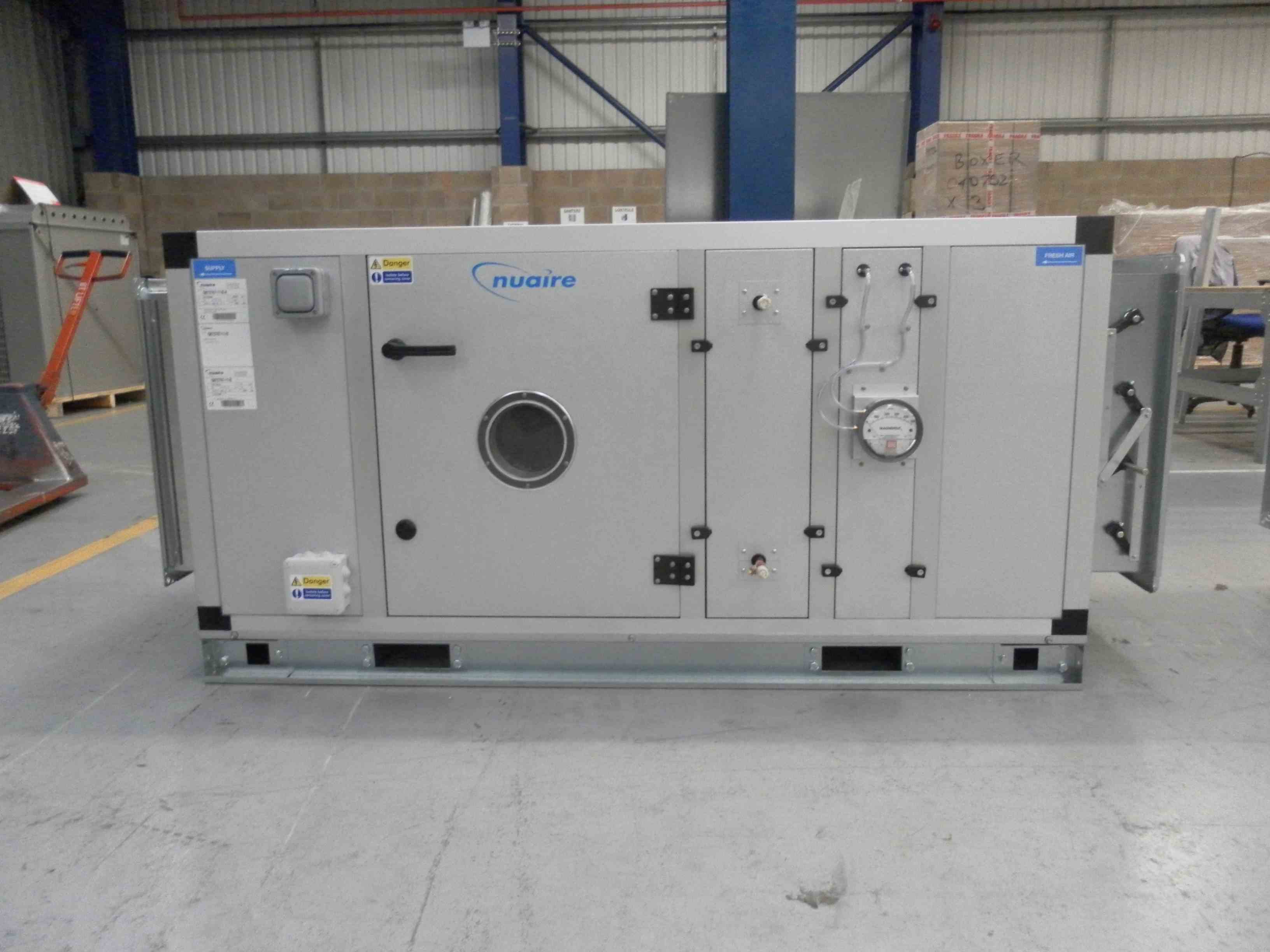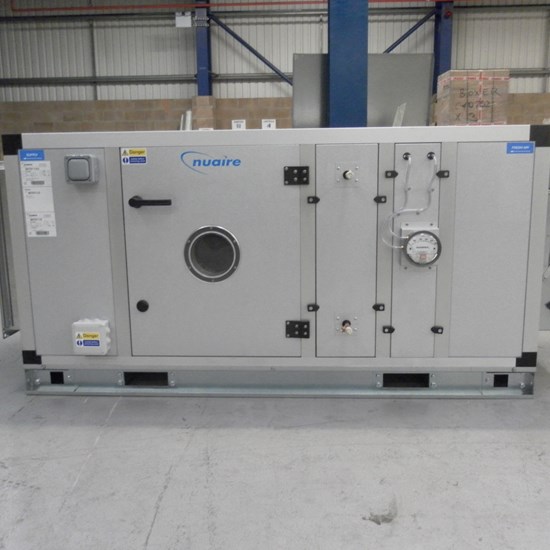 The larger units were assembled at the Caerphilly-based production plant and then shipped to site in three manageable sections for the crane to hoist into position. Once on the rooftop, fork lift and strap anchor points were available to manoeuvre the unit into position, with simple fixings to secure the individual sections safely together. These fixings are asymmetrical, which ensures all components fit together correctly without any chance of landing items and fitting them in backwards.The smaller units were very compact and designed in a single housing to be manoeuvred into position on site.
Each unit contained integral lighting and pressure gauges with dampers, LPHW coils and belt drive fans – each with their own access panels. Bases again, contained integral lifting points and fork lift channels for easy moving.
"We were brought into the East Road project at a later stage than the rest of the contractors, who were already well ahead of us. With time against us and a crane already on site we had the challenge of ensuring the units were designed and on site while the crane was still available. Nuaire took on the job and provided us with full designs in a very short space of time. The AHU's were designed to slice into blocks which could then be craned in sections using the side elevator, ready for re-assembly on the roof."
                                                                                                      Airtech Ventilation Director, Ceri Bryant
Contact Us
If you would like to know more about this case study please get in touch with us.
Read More