FMA member Tony Breen's time as the chairman of ISO/TC 117 (Fans)
Tony Breen, Nuaire's TSS Manager has been a commendable figure in the ventilation industry for an incredible 35 years in June 2023. This June, Tony will be stepping down as Chairman of ISO/TC 117 (Fans) after 9 notable years of service.
The International Organisation for Standardisation (ISO) is an independent, non-governmental international organization. It has a noteworthy membership of 167 national standard bodies. Through its members, the organization unifies accredited experts to generously share their knowledge, and to carefully prepare voluntary, consensus-based, market-relevant International Standards that advocates innovation, and therefore provides solutions to global challenges.
Tony was encouraged to apply to be chair in 2014 by the members of the BSI committee for fans, MCE/17. Time flew by, and before anyone knew it Tony had been an influential chairman for 9 years! Having witnessed the growth of Nuaire over his 35-year experience, it is no secret to anyone that Tony is exceedingly passionate about the industry and all it has to offer! Tony believed it to be a great position and opportunity to encourage participation in the development of fan standards to be used all around the world
Throughout his time as Chairman, Tony had many achievements, with just some of these including:
The ability to maintain the functioning of the committee and its valued presence throughout COVID-19, with assistance from the Mike Duggan, the secretary of FETA.
The redrafting of ISO 12759 into 6 parts which are more applicable to different regions of the world.
Ensuring of advanced co-operation between experts to achieve mutual goals within standards development.
Looking to the future:
We asked Tony 'What advice would you give your successor?'
To which he responded, "Geoff Lockwood of ebmpapst will make an excellent chair, his extensive experience combined with chairing the EVIA committee on fans will be a good preparation for the role. We have worked together for many years, and I feel that good communication and conciliation skills are a necessary part of the job".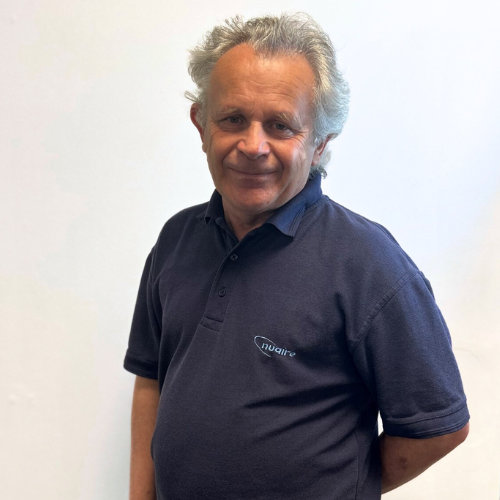 Tony discussed the next main areas which he would like to see covered by this committee which are:
To bring a focus on new metrics for energy efficiency
To continue to work in the field of CFD (computational fluid dynamics)
Next steps for you within this industry:
Will you still be a part of the committee? I will still be a participating member of the committee but without the responsibility that comes from being in the leadership team.
The new challenge for Tony is as Chair of CEN/TC 156 "Ventilation for buildings", a post he has recently been elected to.