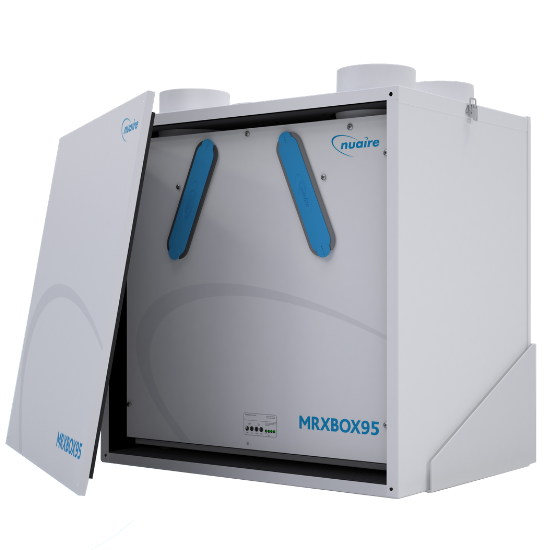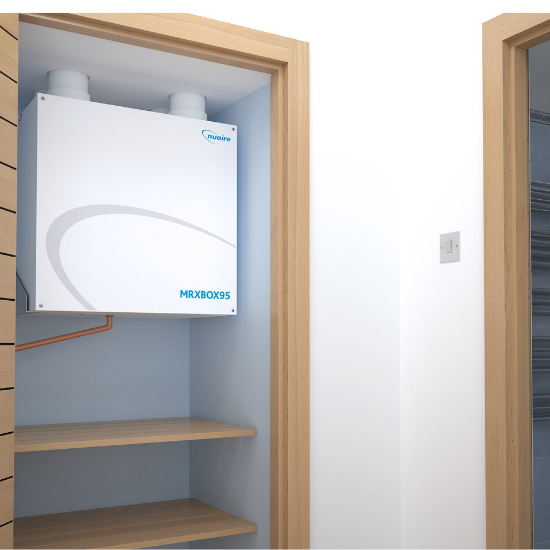 MRXBOX-ECO-AE
Designed to provide optimised balanced (supply and extract) mechanical ventilation heat recovery, all whilst being encased within our Acoustic Enclosure. By integrating the MVHR unit and flexible ducting connections within an enclosure and supporting the internals on anti-vibration mounts, noise and vibration are isolated.
Compatible with our MRXBOX-ECO range the "AE" element relates to our new Q-Aire Acoustic Enclosure. The units are specifically designed for our MRXBOX-ECO range of heat recovery fans and incorporates an acoustic surrounding. Flexible duct connectors, significantly decreasing noise and vibration output. 
It also has an automatic summer bypass which removes the need to adjust the controls during the warmer months. Specifically designed for new build residential properties. All units come with 5 year warranty: 1 year parts and labour, remaining 4 years parts only (UK & Ireland Only).
Features & Benefits
Building Regulations
SAP eligible products / Part F & L building regulation compliant

Quiet running
Constant quiet running fans to ensure occupant acceptability

Healthy Living Environment
Protects homeowners living in urban areas from harmful air pollution

Highest ErP Energy Efficiency
Built with an innovative acoustic solution
Ancillaries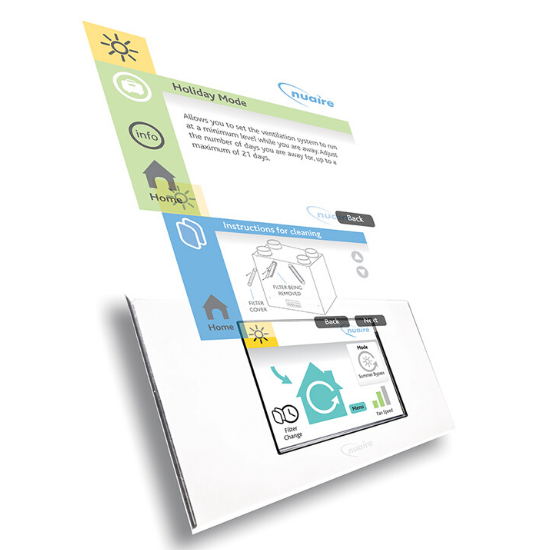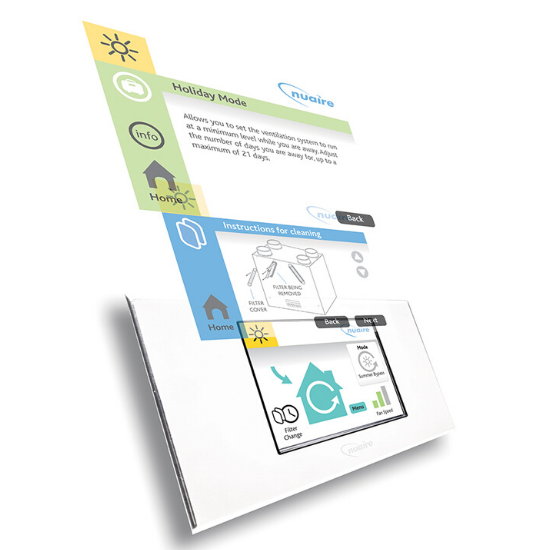 A range of ancillaries are compatible with the AE range. 
Visual system controller compatible - 3.5" touch screen display
Remote humidistat
PIR sensor
Contact Us today
If you have any questions or queries a member of the team are here to help.
Read More