Product Images
Product Videos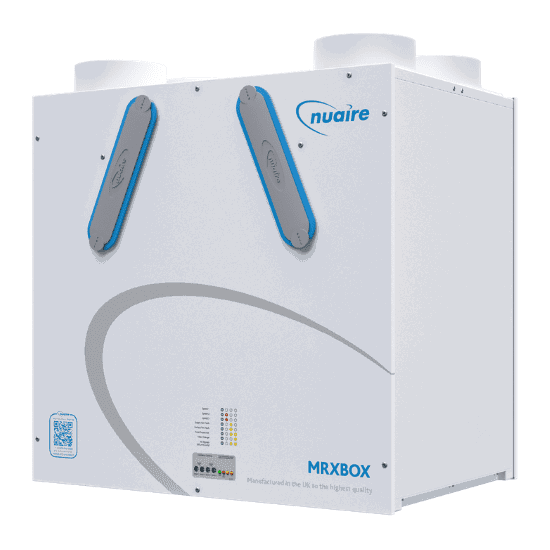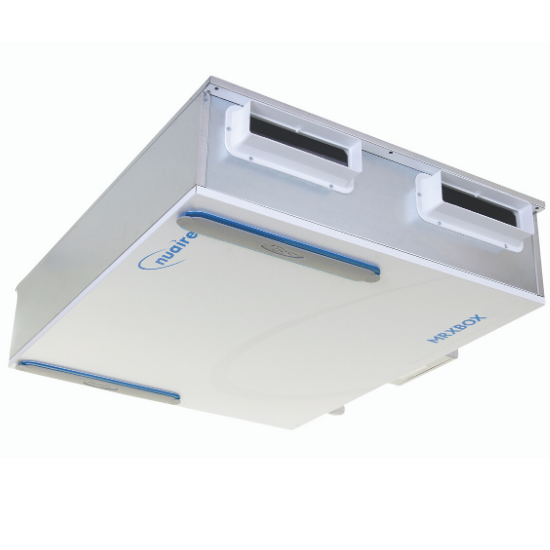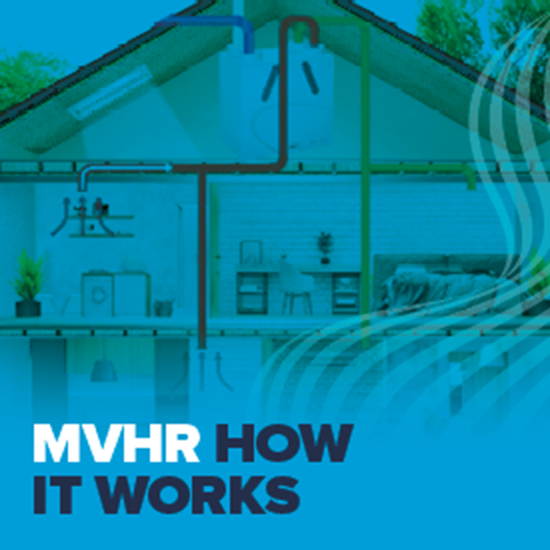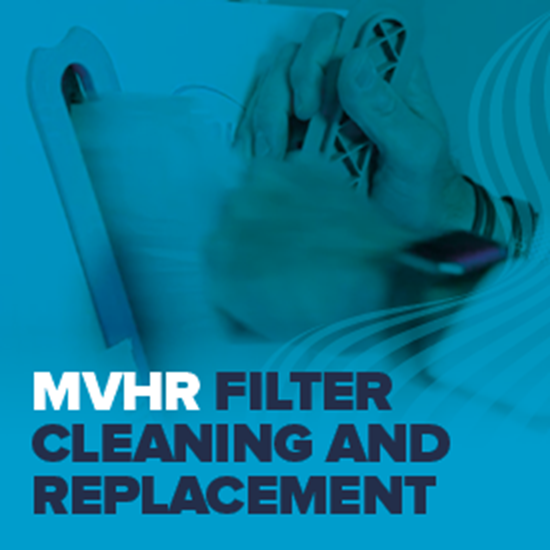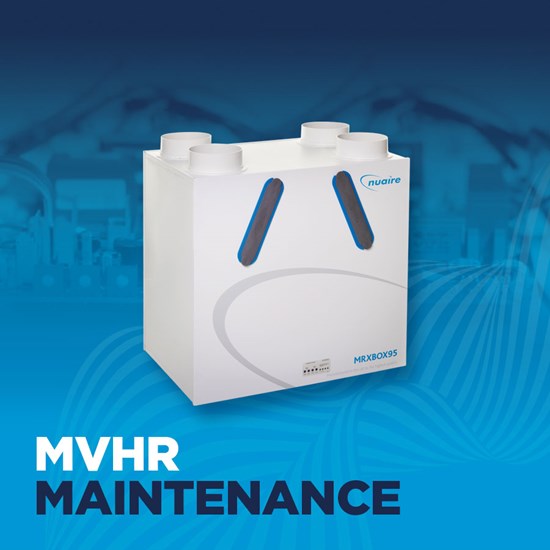 MRXBOX-ECO Wall Mounted Heat Recovery Units
Nuaire's MVHR systems provide optimised, balanced ventilation with heat recovery with 95% efficiency. Our systems will quietly and efficiently provide the home fresh, filtered air all year round, improving the indoor air quality and reducing dust and allergen levels.
We offer the complete MVHR solution for new build properties with Q-AIRE range offering a supply and extract valve, an in-line carbon filter, an acoustic enclosure for an MVHR unit only, and finally a unique all-in-one acoustic enclosure surrounding not only an MVHR unit but a built in silencer. View our Q-AIRE range here.
Models
MRXBOX-ECO2 and MRXBOXAB-ECO2 (with automatic bypass) range of heat recovery systems are designed for medium sized new build houses and apartments.
These high performance, powerful unit which has an extremely low Specific Fan Power (SFP) and uses ultra-modern low voltage DC fans but is still powerful enough to provide excellent ventilation for small to large properties. 
All units come with 5 year warranty: 1 year parts and labour, remaining years parts only (UK and Ireland only).

High Efficiency
Heat exchanger is up to 95% efficient resulting in low SPFs and a high SAP score

Healthy Living Environment
Improves indoor air quality and prevents condensation by keep moisture levels low
Meets Regulations
SAP recognised and meets Part F & L of Building Regulations

Lightweight and Compact Design
Can be mounted on a wall or in a cupboard, reducing overall noise levels and making less obtrusive for occupants
Low Maintenance Costs
Easy accessible filters from front cover and no tools required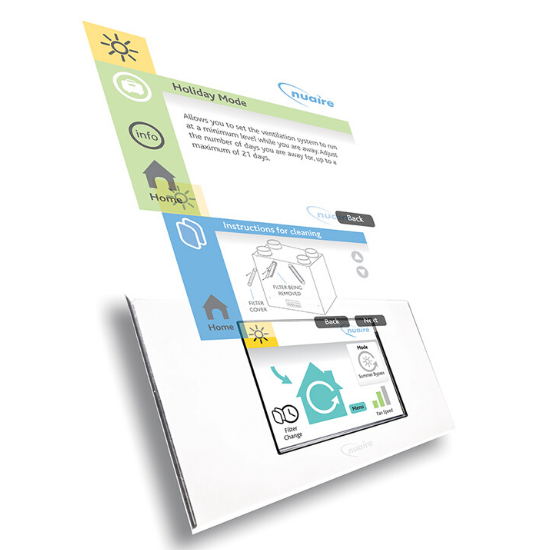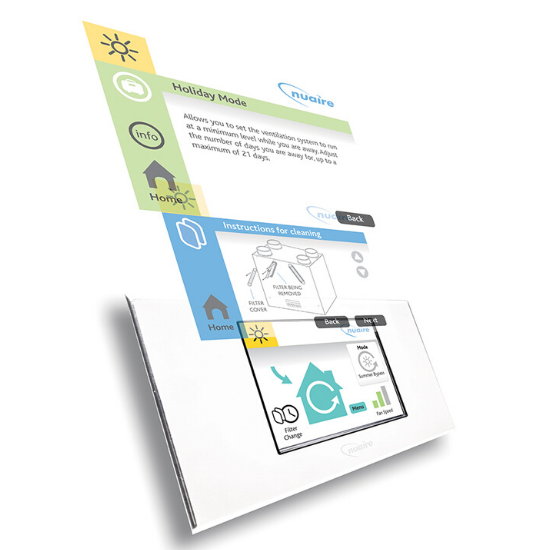 MRXBOX-VSC Touchscreen
Optional sensors
Acoustic solution - 4 way silencer
Acoustic solution first fix box
 Acoustic solution silencer + first fix box
Visual system controller compatible - 3.5" touch screen display
ISO Coarse filters
Replacement filters can be purchased via our Xpress Website.
First Fix System
Is designed to not only significantly reduce noise but to improve the installation when wall or cupboard mounting the MRXBOX-ECO2 & MRXBOX-ECO3 unit. (Our system addresses both duct and breakout noise, provides an aesthetically pleasing cupboard installation for the home occupant, and reduces installation errors and time on site.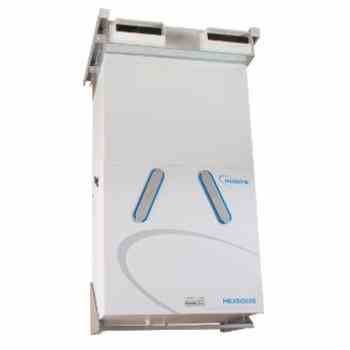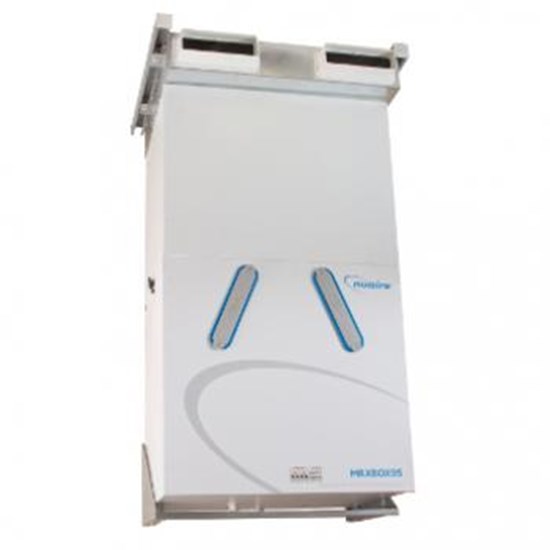 Contact Us today
If you have any questions or queries a member of the team are here to help.
Read More