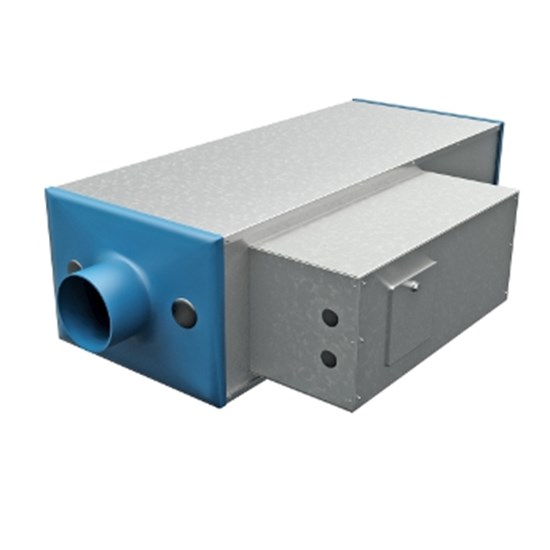 Ecosmart Squrbo
Low depth, single fan with built in Ecosmart controls designed for smaller commercial applications.
Units are manufactured from galvanised steel with rigid circular spigots fitted to both ends of the rectangular case. The fan assembly incorporates a high efficiency, backward curved impeller.
Please note that this product can no longer be sold within the EU.
Features & Benefits

Compact Design
Low case height makes this unit ideal for restricted ceiling spaces. Unique, removable mounting bracket and integral AV mounts ensure quick and efficient installation and maintenance

Quiet Solution
Casing is fully lined to provide high acoustic and thermal insulation properties ensuring very low noise

Simple Commissioning
On board control pad allows for pre-setting of minimum and maximum fan speeds to suit design requirements – no main balancing damper required
Contact Us today
If you have any questions or queries a member of the team are here to help.
Read More