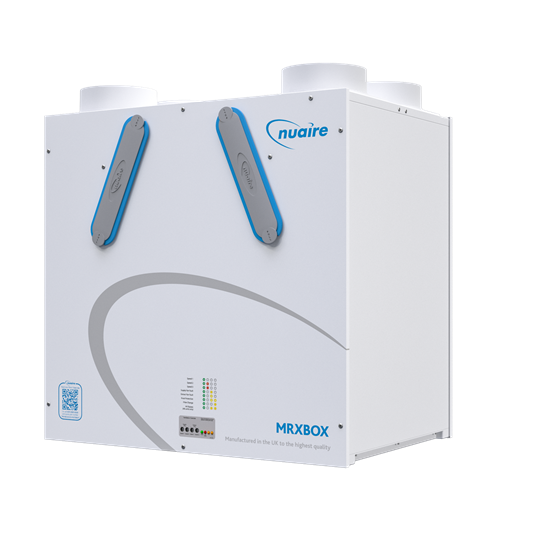 Introducing MRXBOX-ECO5
MRXBOX-ECO is Nuaire's award-winning range of MVHR systems. Units are designed to provide optimised and balanced extract and supply ventilation with superior levels of heat recovery. But our customers told us that our MRXBOX-ECO range of MVHR units was missing something – a medium-sized unit with high performance.
Performance
Our new MRXBOXAB-ECO5 unit comes in the same sized case as our ECO3 units, with higher airflow at selected duty points. This will make it easier specifying MVHR on projects with high performance requirements and with space restrictions or limitations.
Whatever the project, we have the solution for you. Download the Flyer here.